Next Level Apparel Unisex CVC Tee 6210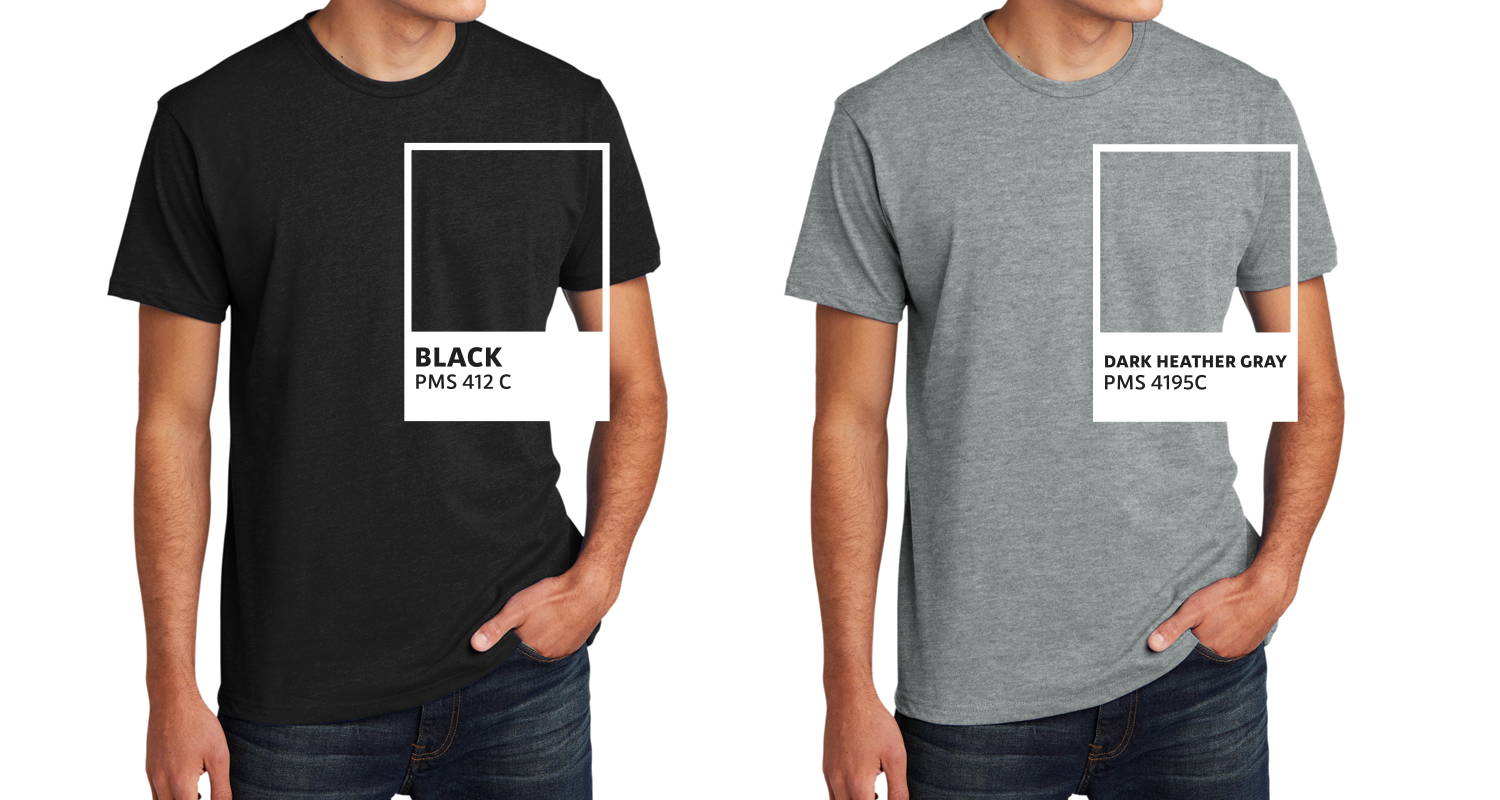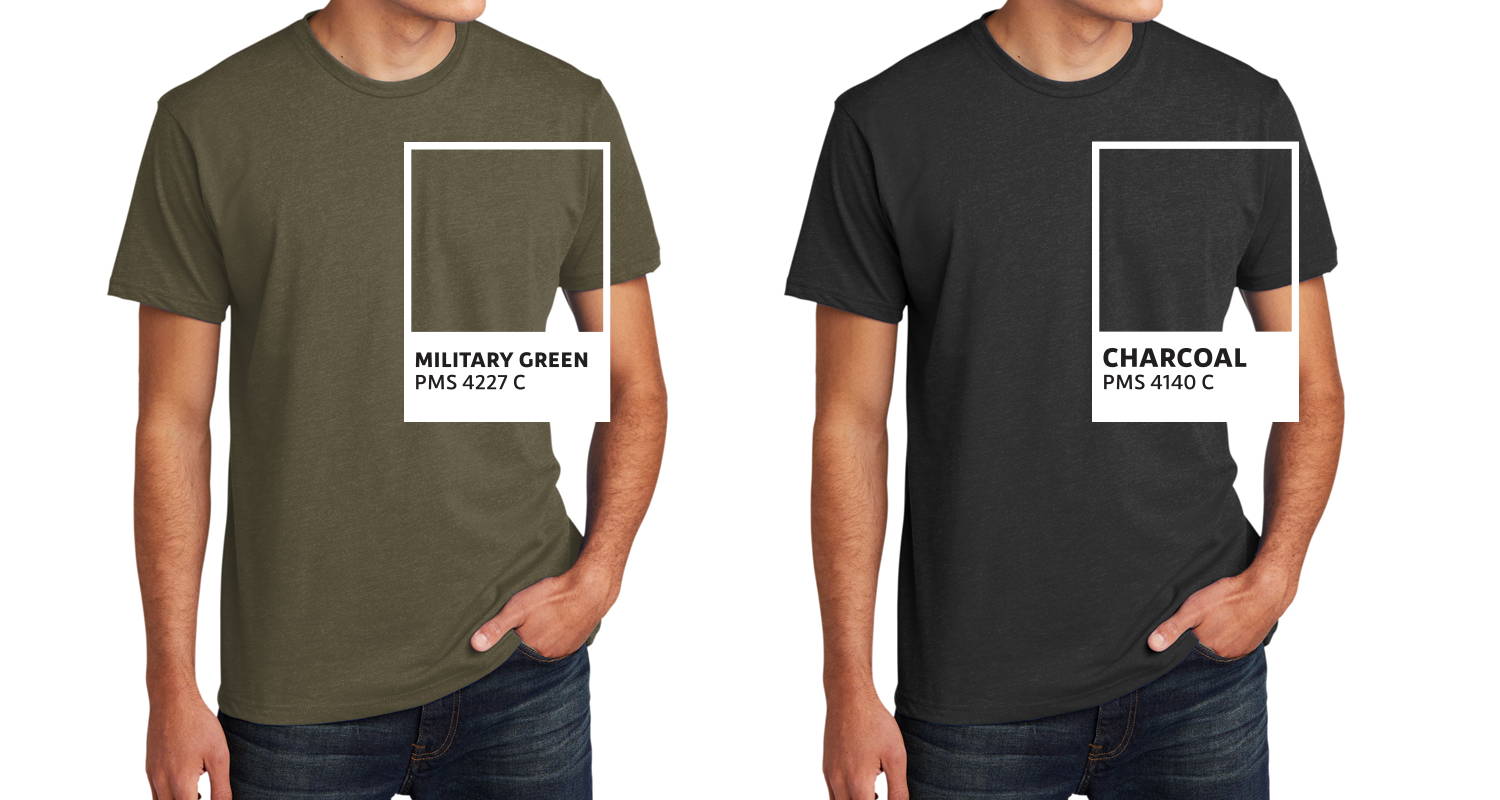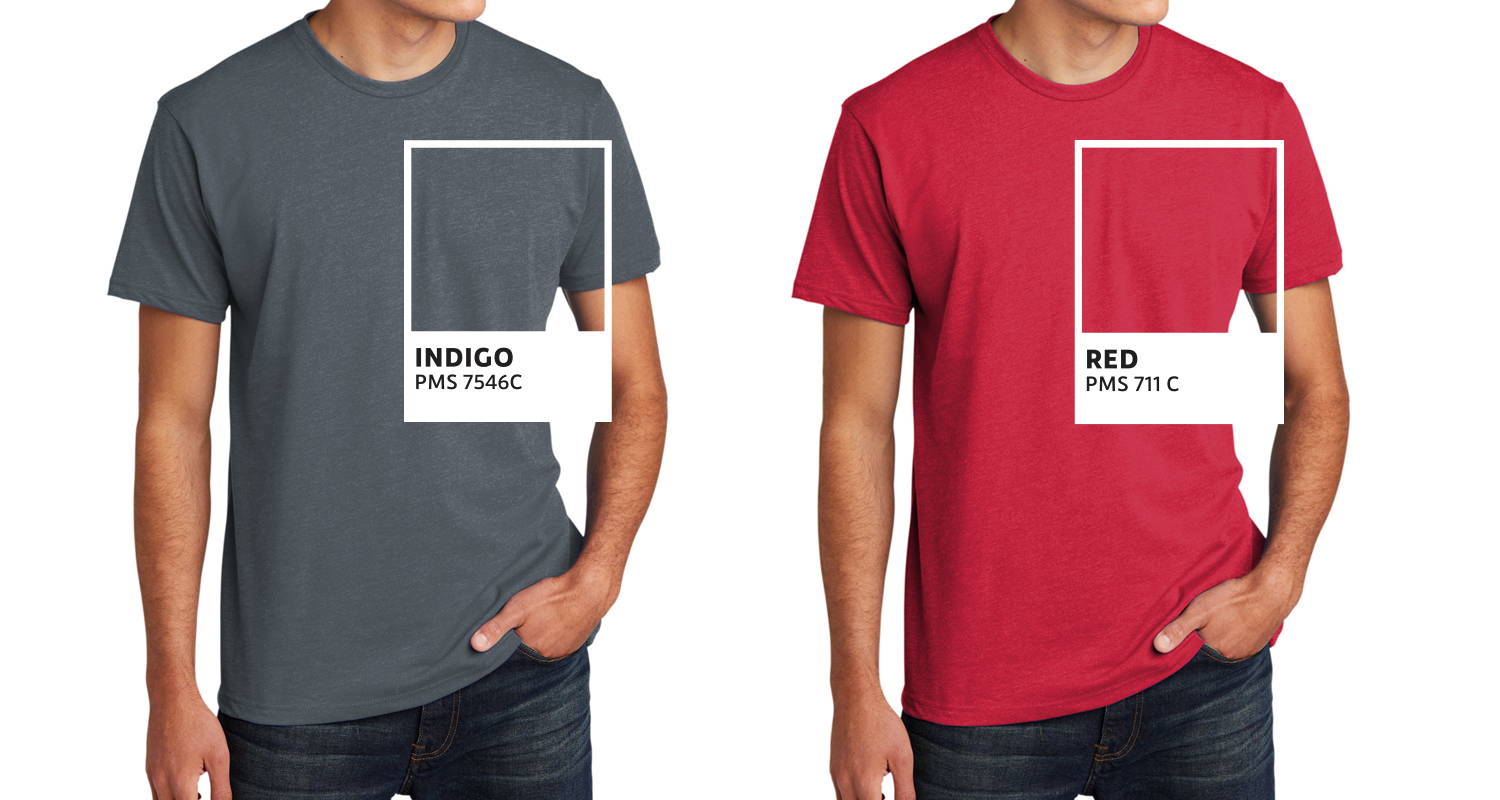 Select a product you like and request a quote, upload your logo or directions of what you need us to print on your shirts.
We will reply with a quote via email. This quote will include a digital sample that can be easily paid online.
We will never proceed with printing until we have received your approval. Once you have reviewed the design and confirmed that it meets your expectations, we will move forward and start producing the shirts.
If you include your logo we will send a quote with a digital sample for best reference. (see samples below).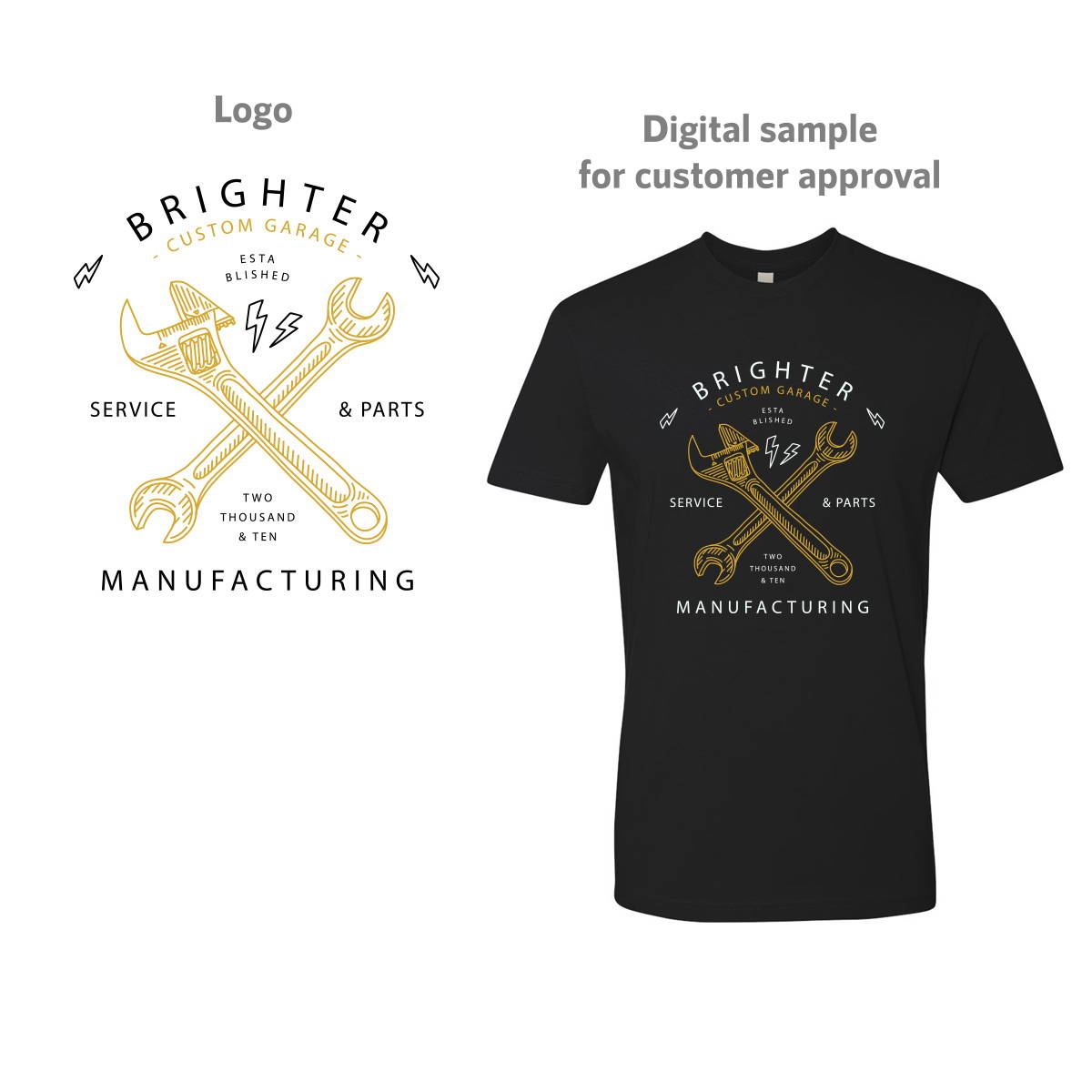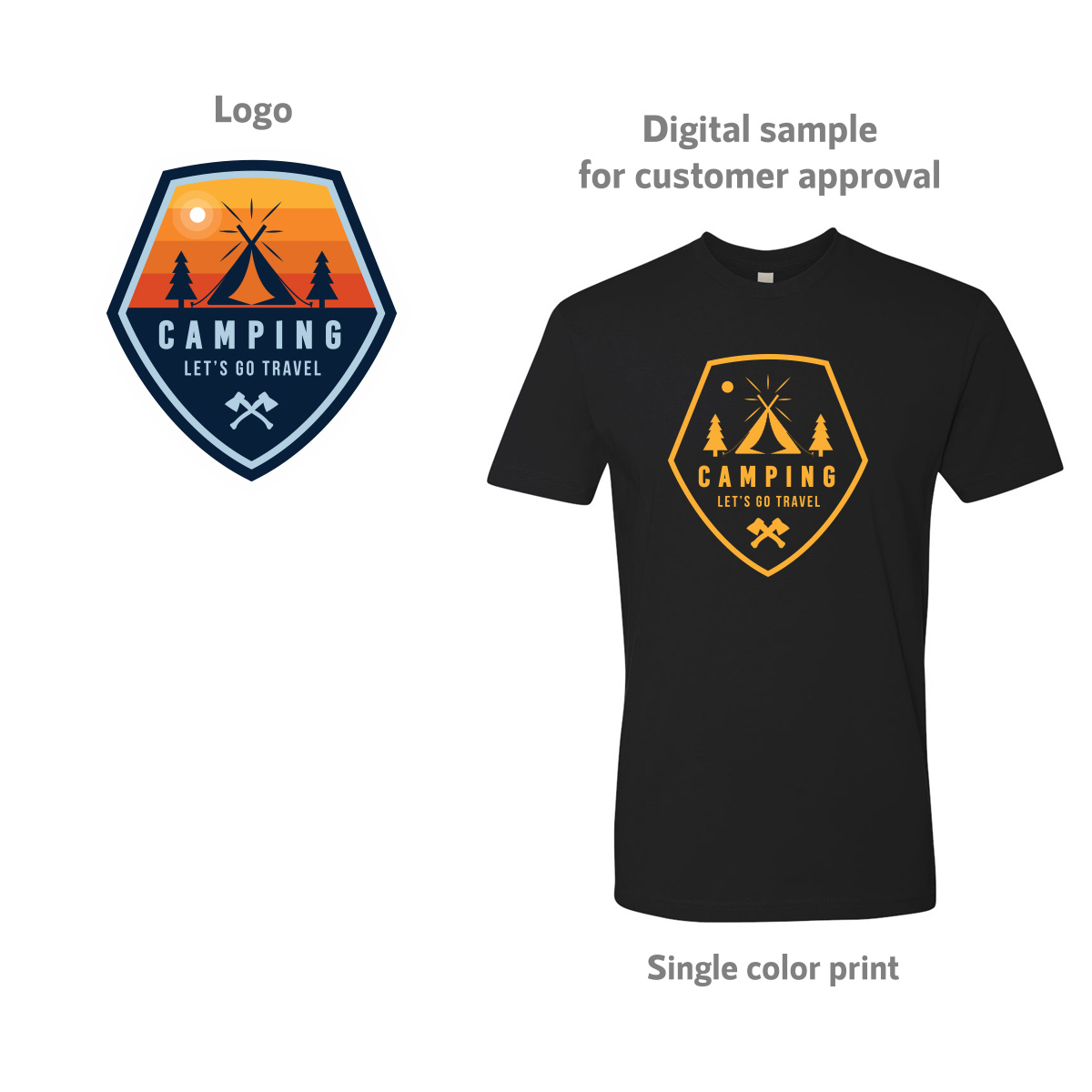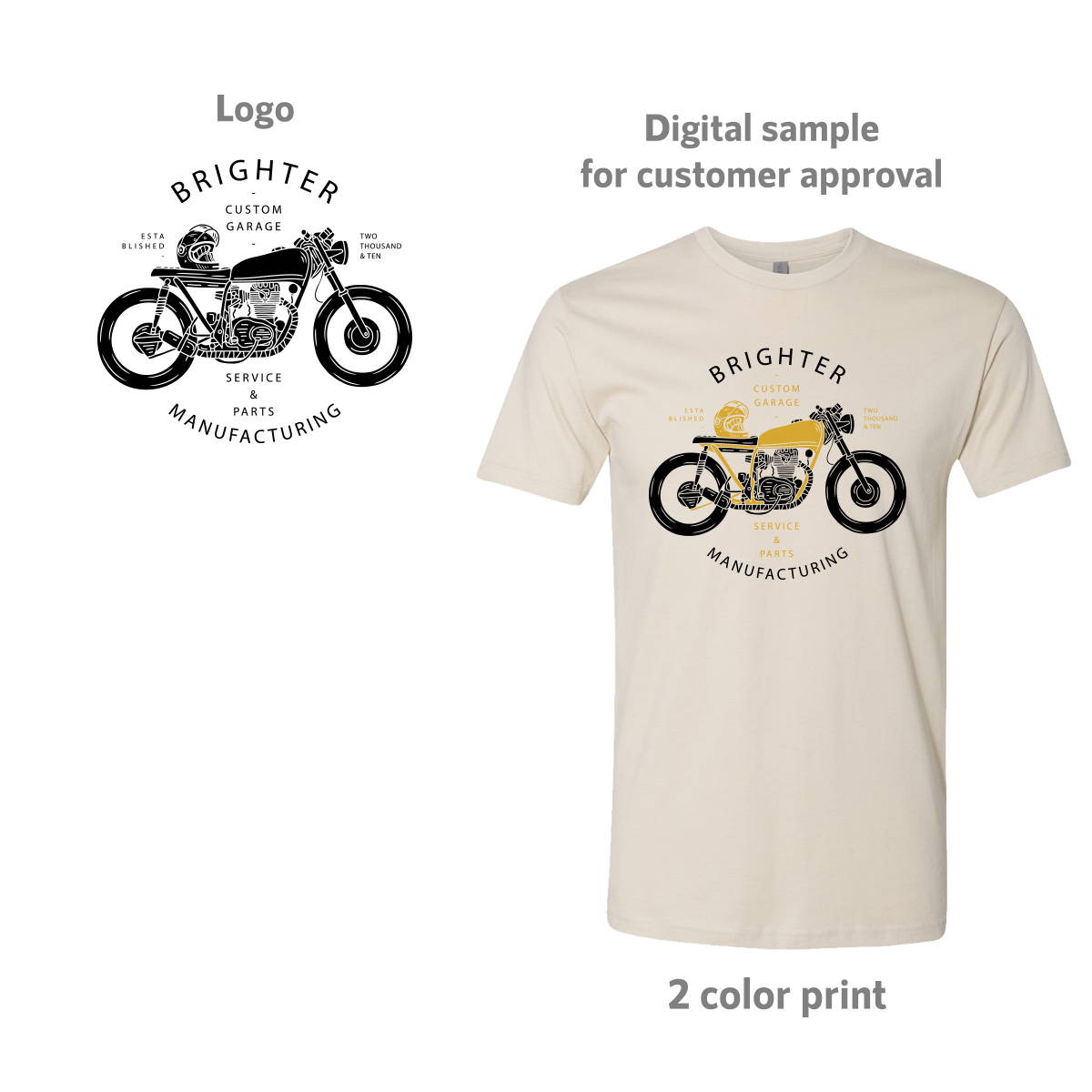 How long does an order take to be completed?
After sample is approved and payment is made by the customer, orders are ready in 1-2 weeks. Our team will send an email to notify you as soon as the order is ready.
Screen Printing
shirts is a great way to create custom apparel with your own design, logo, or slogan.
The process of screen printing involves creating a stencil – typically made of mesh stretched over a frame – that ink is pushed through onto the fabric of the shirt. This process can be done either manually or with the help of a press machine, depending on the size and complexity of your order.
The resulting prints are long-lasting, vibrant, and capable of withstanding multiple washes. Whether for personal use or promotional purposes, screen printing ensures high-quality, visually appealing t-shirts that stand the test of time.
Will I be able to see sample before production?
We understand the importance of ensuring your satisfaction with our custom t-shirts. Although we don't offer custom t-shirt samples, we have an alternative for you to assess the quality and print. We can send you samples of printed t-shirts featuring generic logos, allowing you to get a sense of the shirt's quality and the printing results. Additionally, as part of our commitment to excellence, we provide digital samples in our quotes. This allows you to review and approve the design before we begin the printing process.
How do I know when my order is ready?
As soon as your order is ready, you will get an email confirmation with a note that your order is ready for pick-up at
our location
.
Pick up location:
Warehouse Uniform & Embroidery
10171 NW 58 ST
Unit 12
Doral, FL 33178
Or if customer request shipping via UPS, and we will provide a tracking number.
What is the minimum order?
Please note that our minimum order requirement is 12 pieces. We understand that everyone comes in different sizes, which is why we give you the flexibility to choose from a variety of t-shirt sizes within your order.
What if I have a low resolution artwork?
It is important to for us to have a logo that looks sharp so we can deliver a crisp and professional print on your shirts.
We offer logo vector logo recreation. Send us your artwork and we will make sure you get a high quality print!
Before
After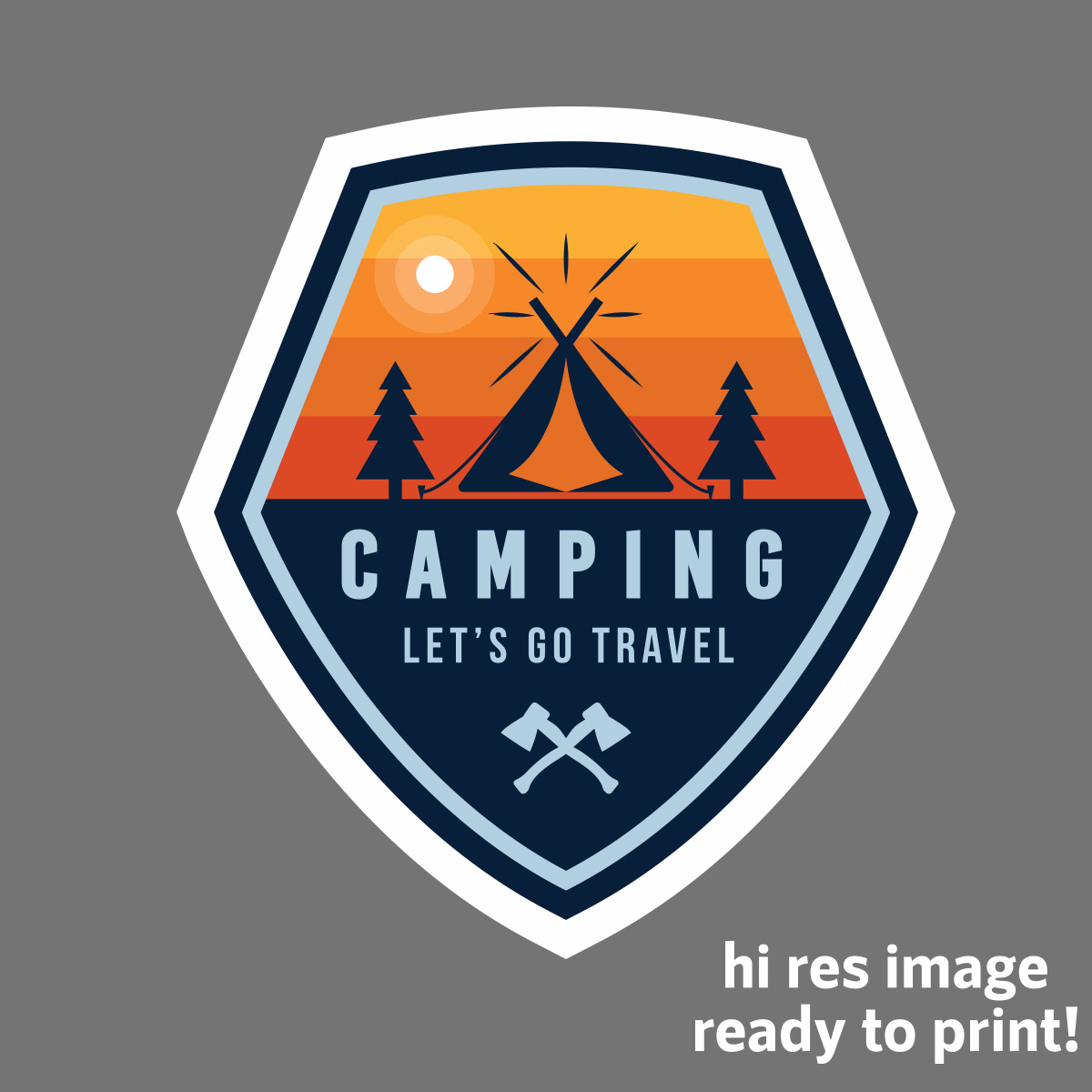 Do you ship orders nationwide?
We do! we offer nationwide shipping with UPS and we provide tracking numbers as soon as the order is shipped.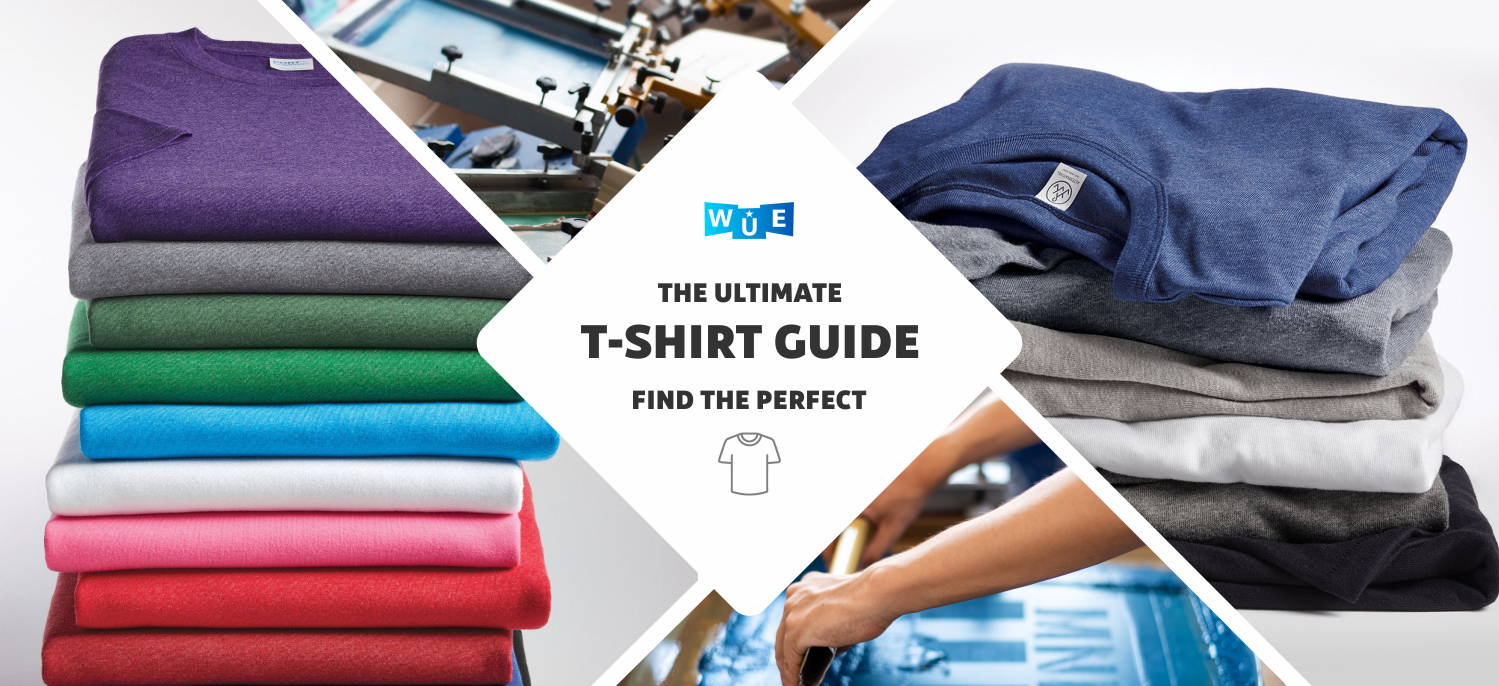 This comprehensive guide provides detailed information on the various types of t-shirts available. This guide will provide you the knowledge to make informed decisions when selecting a t-shirt for your business or event. Save time and money and don't miss out on this valuable resource for your business. Download The Perfect T-Shirt Guide today.
Get This Free Guide To Find The Right T-Shirt
Customize your own custom
T-Shirt
Get high-quality t shirt printing done by experts. More than 15 years in business. We offer affordable prices that will be perfect for to promote your company with a professional look.
Give us a call or drop by anytime, we endeavour to answer all enquiries within 24 hours on business days. We will be happy to answer your questions.
You are in advanced mode.
You can turn it off in left sidebar. To use advanced options, you will need to enter your own Google Maps API Key.
Get Google API Key