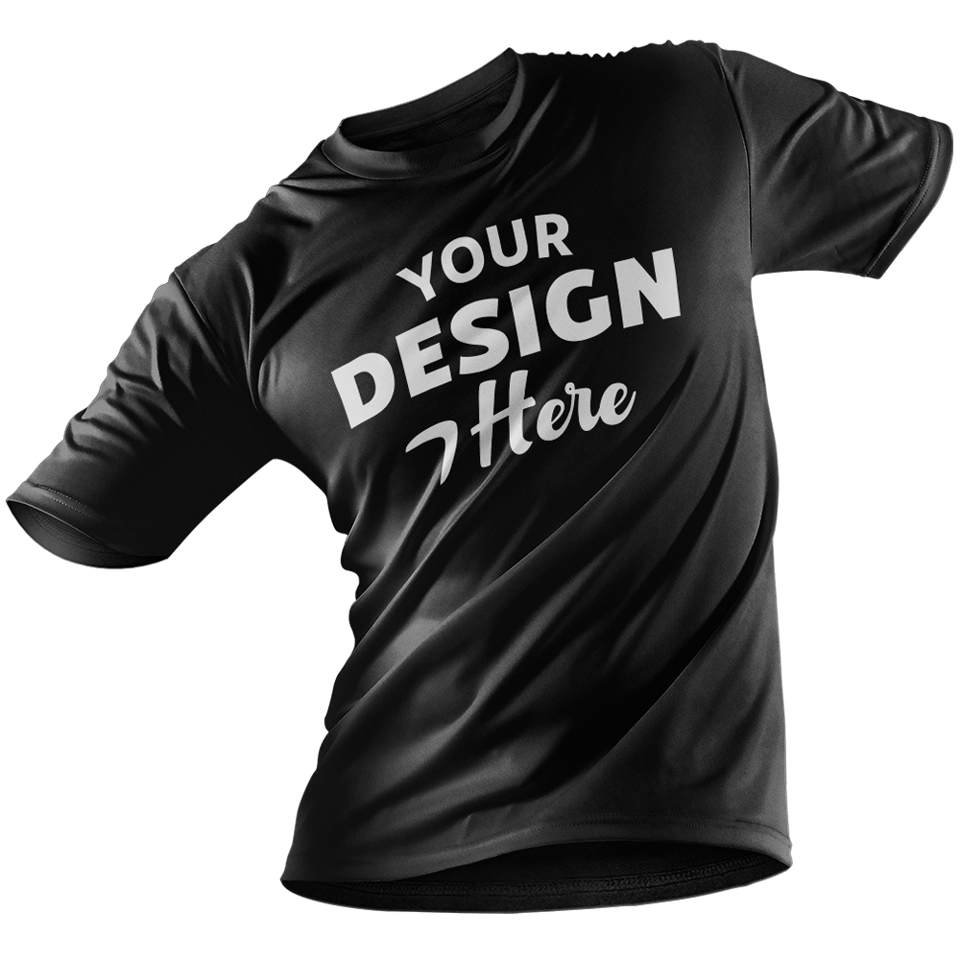 Polyester is a popular choice for t-shirts because it is lightweight, durable, and easy to care for. It is also resistant to wrinkling and shrinking, and is able to hold its shape well. Polyester t-shirts are often moisture-wicking, which means they are designed to absorb and evaporate sweat quickly, making them a popular choice for athletic wear. They are also resistant to fading and can be machine washed and dried, making them low maintenance and easy to care for.
Lightweight and Highly Breathable
The Sport-Tek PosiCharge Competitor Tee is a high-performance t-shirt. It is made from a moisture-wicking fabric that helps to keep you dry and comfortable during intense physical activity. The PosiCharge technology helps to lock in color and prevent fading, making it a durable and long-lasting choice for everyday wear. The t-shirt also features a double-needle hem and shoulder-to-shoulder taping, which provide added strength and durability. Overall, the Sport-Tek PosiCharge Competitor Tee is a versatile and reliable option for anyone looking to stay cool and comfortable during a busy day at work or other physical activities.
Create Your Own Printed Polyester Shirts
Create your one-of-a-kind design on the ST350 polyester t shirt and you're sure to make a statement! This polyester shirt allows you to create crisp and vivid prints. Plus, the smooth texture of polyester is breathable and lightweight, allowing for maximum comfort. With its eye-catching colors, these polyester t shirts are perfect for expressing your style or adding a personal touch to any outfit.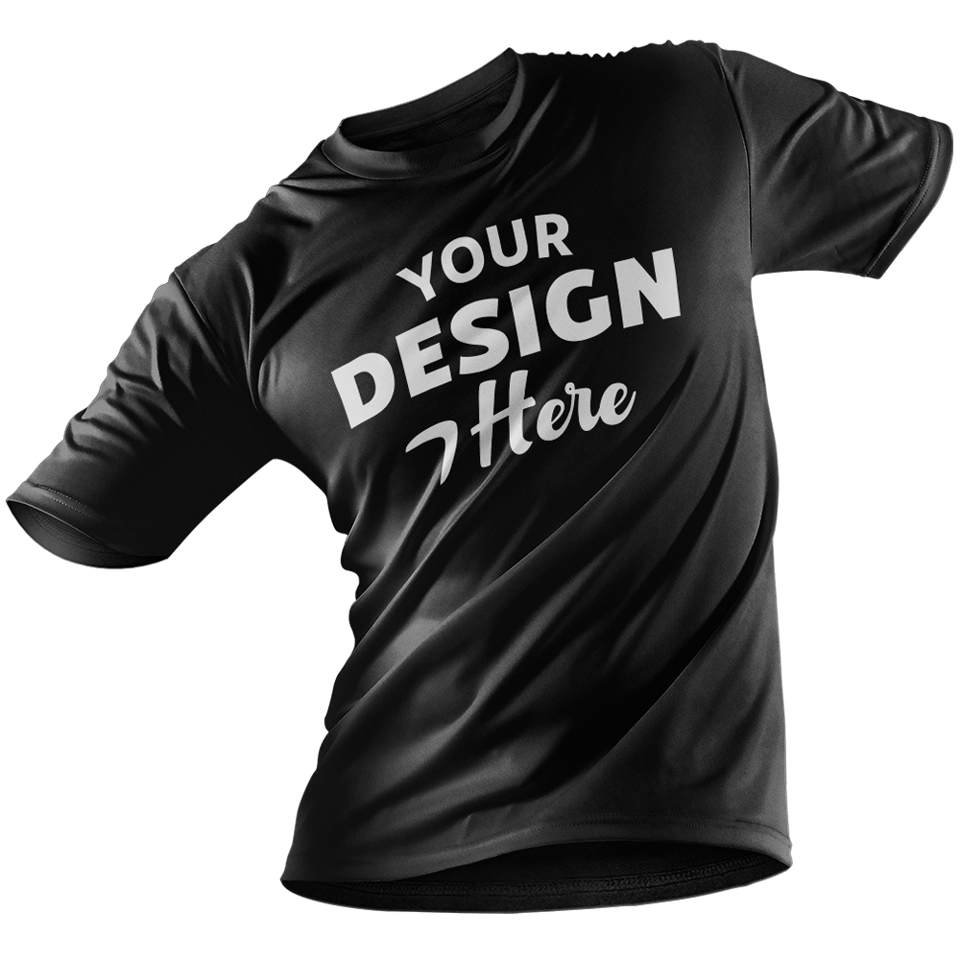 Let us help you find the perfect tee
Find the perfect t-shirt effortlessly! Take our short quiz and answer a few simple questions about your style, fit, and material preferences.
Our quiz will quickly narrow down the options and provide personalized recommendations just for you.
Warehouse Uniform & Embroidery is the best place to go if you want the best custom polyester t shirts available. We will assist you in creating the exact shirt you envisioned thanks to their wide range of materials and colors. We use cutting-edge technology to guarantee that every shirt meets the highest standards of quality, whether it a low quantity or massive quantities order. Additionally, you can add text, or even a logo to your polyester t shirts using screen printing and hear transfer vinyl to make them stand out from the crowd. You can depend on receiving distinctive custom polyester
t shirts from Warehouse Uniform & Embroidery.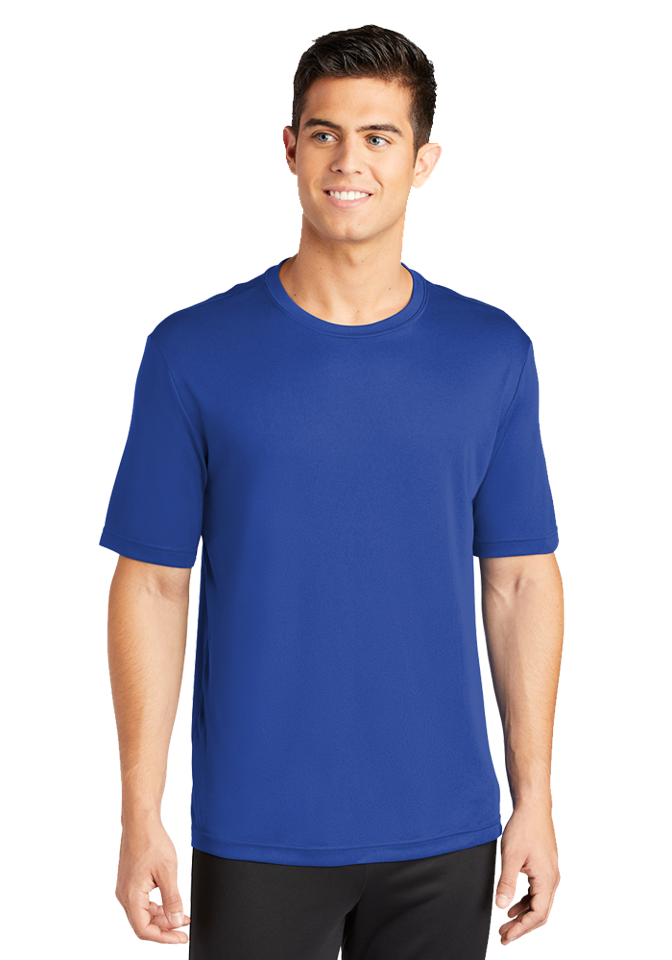 Stay sharp, and take your game to the next level! with the ST350 Sport-Tek PosiCharge Competitor Tee. Combining lightweight, roomy comfort with tough wicking fabric, the ST350 is designed for those who are serious about sports. The revolutionary PosiCharge technology allows colors to remain vibrantly locked in and logos will never fade.
You'll feel great in the 3.8-ounce polyester interlock material, with no uncomfortable tags messing around on the back of your neck. The setting sleeve design round out this versatile product that can keep up with any competition. Get ready to bring your A-game with the ST350 Sport-Tek PosiCharge Competitor Tee!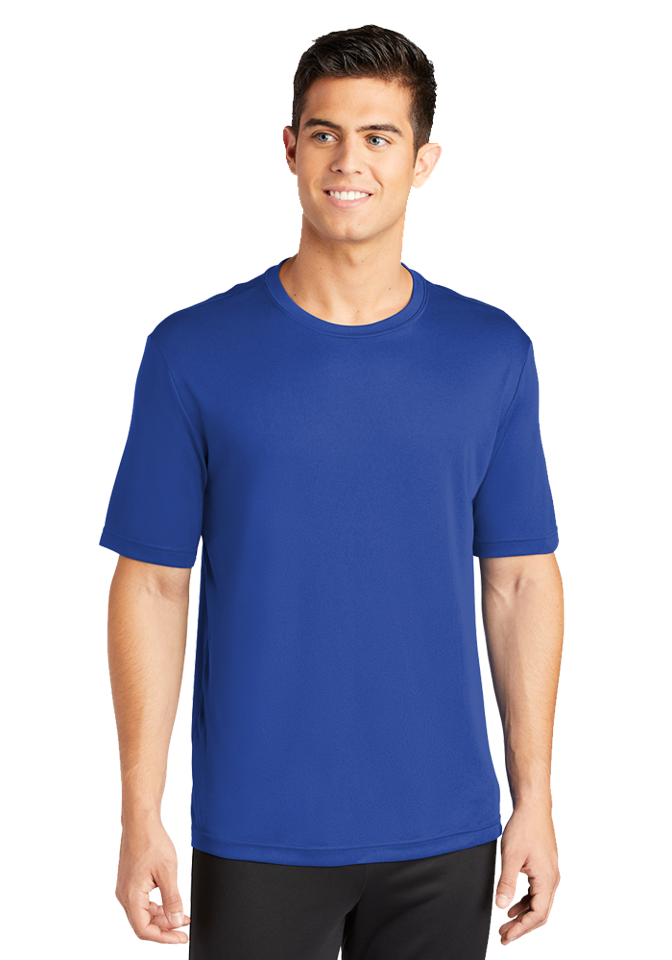 How Polyester Shirts Keep You Looking Sharp
Polyester t shirts are made from a synthetic fabric that is known for its wrinkle-resistant properties. Unlike natural fabrics such as cotton, polyester fibers are not as likely to shrink or wrinkle when washed or worn. This means that polyester t shirts will retain their shape and smooth appearance, even after multiple wears and washings. Additionally, polyester is a durable fabric that can withstand wear and tear, making it a great choice for people who are looking for a polyester t-shirt that can withstand the rigors of daily wear. In summary, polyester t shirts are a great choice for people who want to look sharp and polished, without having to worry about wrinkles or shrinkage.
Design Your Own Moisture-Wicking Dri Fit Shirt
Show off your style and stay dry, comfortable and performance ready thanks to the specially designed fabric that wicks away sweat. With a variety of colors and design elements on offer you'll have no problem finding the perfect look for whatever challenges await - it's all up to you! So don't delay, choose your unique combination today with an exclusive one-of-a kind Dri Fit shirt tailored just for YOU.
Nike Dri Fit are the ideal option for any athletic lifestyle. These performance t-shirts keep you cool and dry during the toughest exercises thanks to their lightweight and comfortable fit, quick-drying fabric, and moisture-wicking technology. Not to mention that their fashionable design gives each outfit a dash of flair. Nike Dri Fit t-shirts will keep you looking and feeling amazing throughout the entire day, whether you're doing errands or preparing for a marathon. Create your personal Nike Dri Fit t-shirt right now!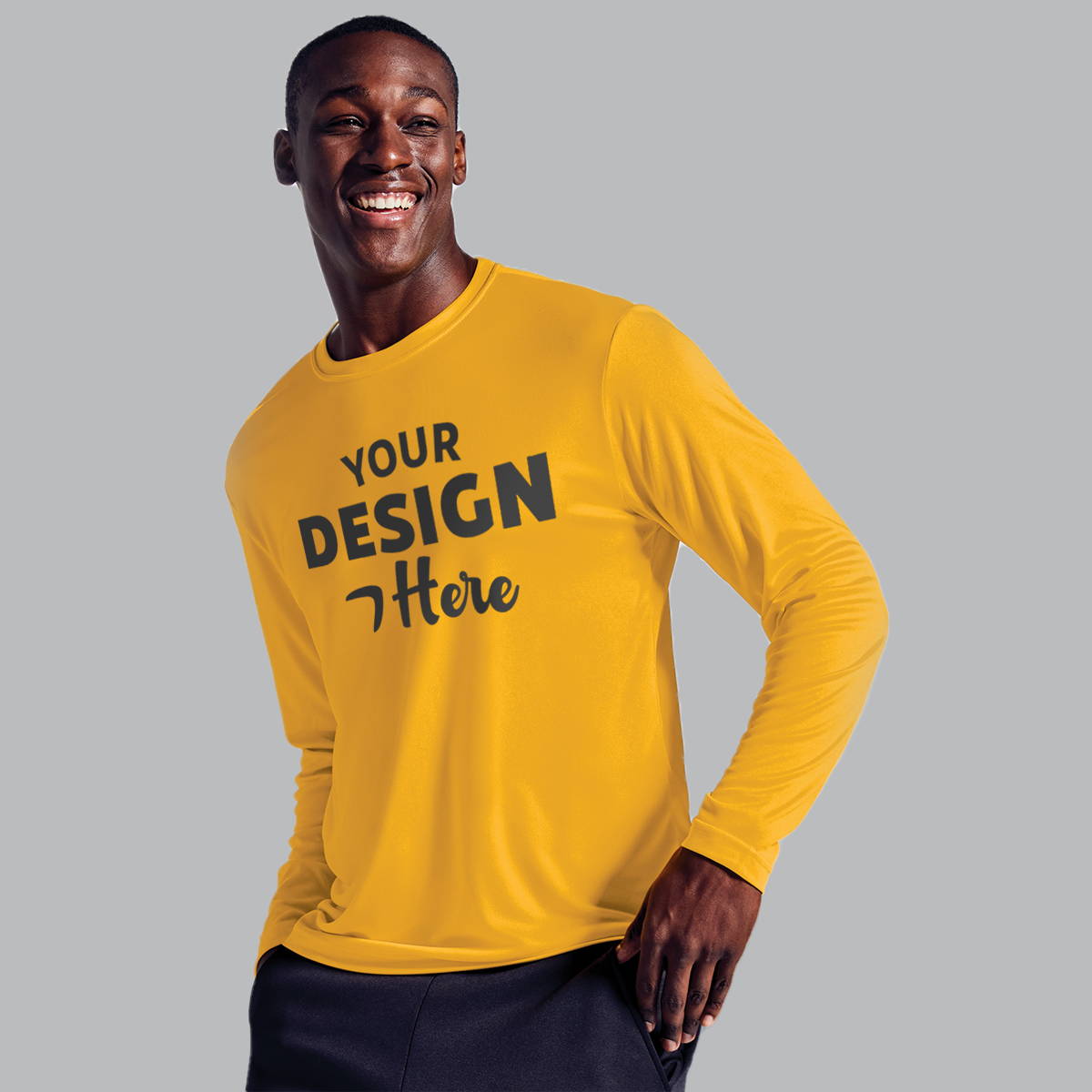 Polyester Long Sleeve Shirts
Polyester long sleeve shirts are the perfect option for any outdoor job. Not only are they lightweight and breathable, but their quick dry fabric also helps keep you cool and comfortable no matter how hot it gets. Additionally, polyester long sleeve shirts offer UV protection from the sun's rays, a great feature if you work in the outdoors on a regular basis. Finally, custom printed logo designs can be added to these shirts, giving your outfit a professional finish while also displaying company pride or team spirit. With Warehouse Uniform & Embroidery you get unbeatable quality and value with every polyester long sleeve shirt you purchase!
Custom tank tops are the perfect way to show off your style and express yourself. Whether you're out for a run, heading to the gym or just out and about, tank tops will keep you cool and dry all day long due to their quick-drying fabric. And with custom logo printing, you can add a professional finish while also displaying company pride or showing team spirit. With Warehouse Uniform & Embroidery, you'll get unbeatable quality and value when it comes to custom tank tops. So go ahead show off your style in one of our custom performance tanks today!
Take our quick quiz and respond to a few inquiries regarding your style inclinations, desired fit, and material choices.
Our quiz will quickly narrow down the options and provide personalized recommendations just for you.
What Are The Are The Pros and Cons Of Polyester Shirts?
As a screen printing shop, considering the pros and cons of polyester shirts is crucial when deciding which materials to work with. Here's an overview to help you make informed choices:
Pros of Polyester Shirts for Screen Printing:
Vibrant Print Results: Polyester fibers have a smooth surface that holds ink well, resulting in vibrant and sharp prints. This is especially advantageous when intricate designs or fine details are involved.
Durability: Polyester shirts are known for their durability and resistance to stretching, shrinking, and wrinkles. The prints tend to remain intact even after multiple washes, making them a reliable option for customers seeking long-lasting products.
Moisture-Wicking: Polyester is inherently moisture-wicking, which means it efficiently wicks sweat away from the body. This is beneficial for athletic wear and outdoor activities, enhancing comfort during physical activities.
Color Retention: Polyester is less prone to fading compared to natural fibers like cotton. This ensures that the prints on polyester shirts maintain their color intensity over time.
Fast Drying: Polyester dries quickly due to its moisture-wicking properties, making it suitable for active individuals and those who prefer garments that dry rapidly.
Cons of Polyester Shirts for Screen Printing:
Heat Sensitivity: Polyester is sensitive to high temperatures, and excessive heat during the printing process can lead to melting or distortion of the fabric. Careful attention to temperature is necessary during screen printing.
Limited Breathability: While moisture-wicking is a benefit, polyester's lack of breathability can make it less comfortable in hot and humid conditions. This can be a concern for customers seeking all-day comfort.
Prone to Pilling: Over time, polyester shirts can develop small fabric pills or fuzz balls, particularly in areas prone to friction. This can impact the overall appearance and feel of the garment.
Sensitivity to Stains: Polyester can be more challenging to remove stains from compared to natural fibers. Certain stains might set into the fabric, requiring specialized cleaning techniques.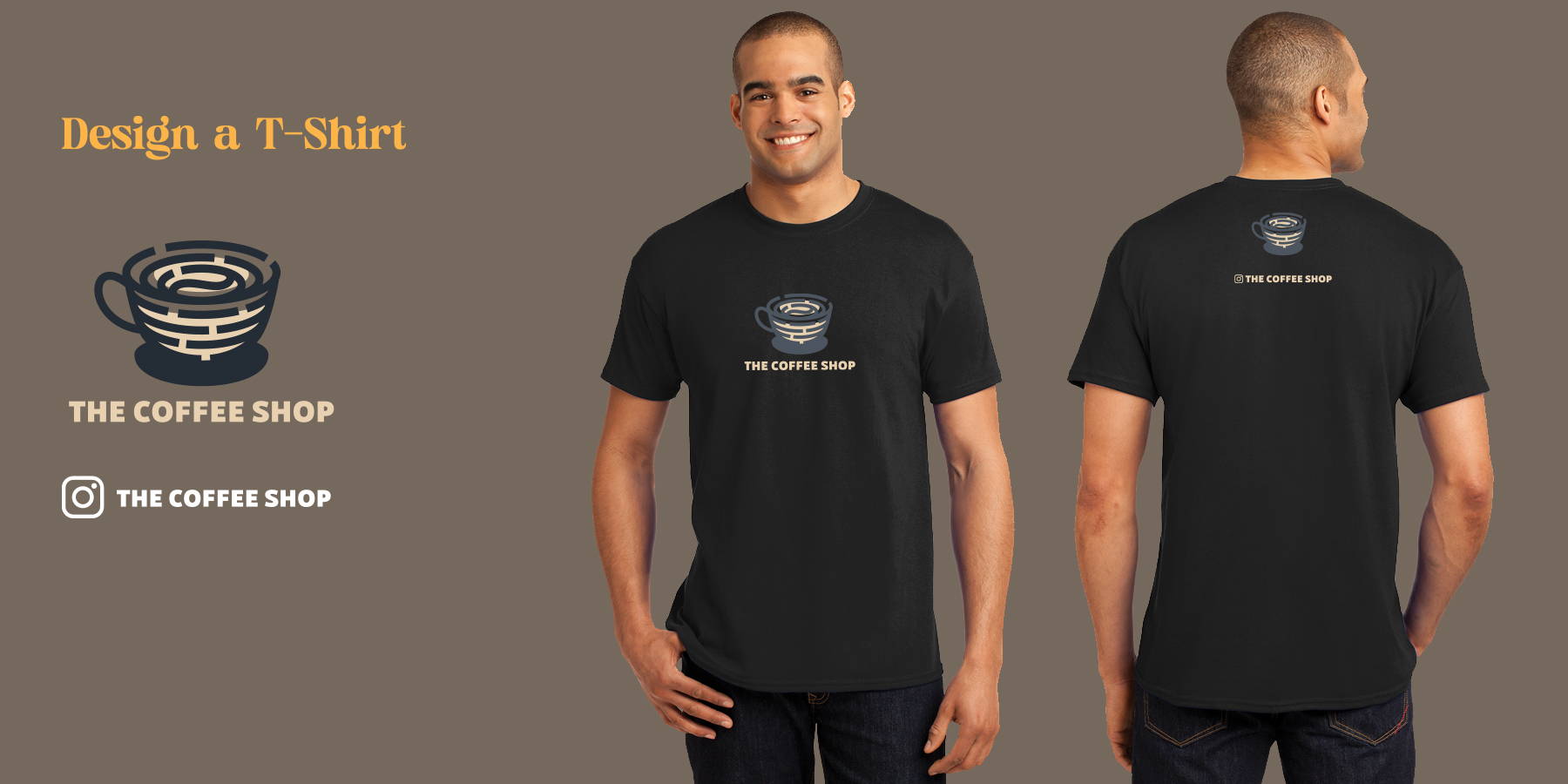 Wearable Billboard: Your Business Essentials on Custom T-Shirt Printing
Transform your custom t-shirts into dynamic wearable billboards with strategically placed business essentials. Consider imprinting your company logo, website URL, and a concise tagline that encapsulates your brand's essence. Including contact information such as phone number or email can enhance accessibility. For events or promotions, highlight event details or a special offer. Keep the design clean and balanced, focusing on key elements that engage and resonate with your audience. With the right balance of visuals and information, your custom t-shirts become powerful tools for promoting your business and creating memorable connections.
Stay Cool and Comfortable in the Heat with Polyester Shirts
Staying cool and comfortable in the heat can be a challenge, but wearing polyester shirts can make it easier. Polyester is a synthetic fabric that is known for its breathability and moisture-wicking properties. Breathability refers to the fabric's ability to allow air to circulate, which can help to keep you cool. Moisture-wicking refers to the fabric's ability to pull sweat away from your skin and move it to the surface of the fabric, where it can evaporate quickly. This means that when you wear a polyester shirt, you'll stay drier and more comfortable, even in hot and humid conditions.
Why are Polyester Shirts Best for Everyday Wear?
Polyester shirts are ideal for everyday use due to their lightweight, wrinkle-resistant fabric. They offer the greatest level of comfort and breathability, allowing you to keep cool even on warm days. Compared to other textiles, polyester shirts also maintain their shape well and don't need any extra maintenance. In summary, anyone looking for both comfort and style should choose polyester!
Your daily tasks can be significantly improved by wearing quick-dry shirts to work. In warmer weather, quick-dry textiles' light weight and breathability allow for more comfort and ventilation. Additionally, the fabric is made to remove sweat from your body, keeping you dry and comfortable all day. Additionally, wearing quick-dry shirts with custom logo screen printing can make you stand out from the crowd while fostering team spirit or showing support for your business. You'll get top-notch clothing that looks fantastic and performs even better when you choose Warehouse Uniform & Embroidery for all of your quick dry shirt needs!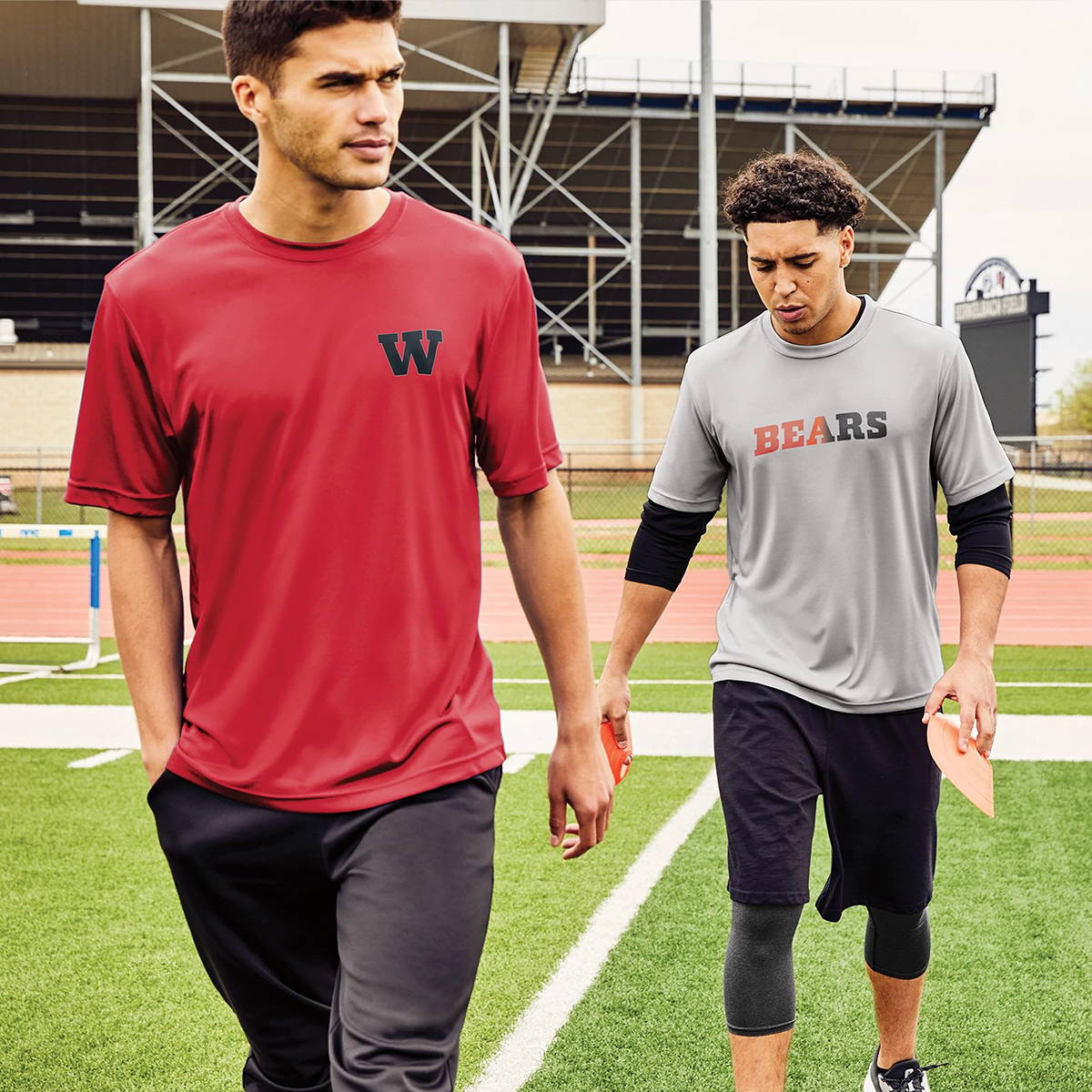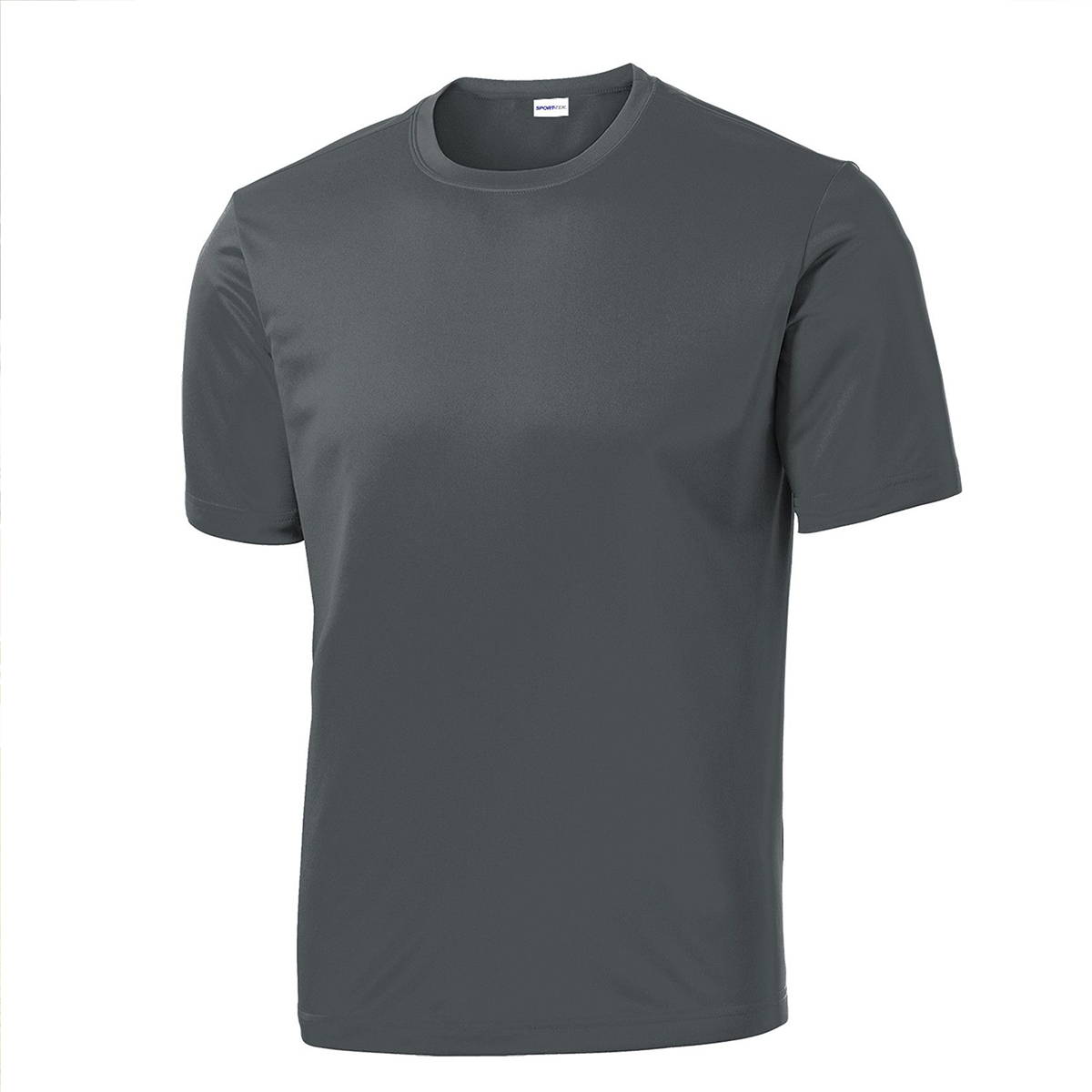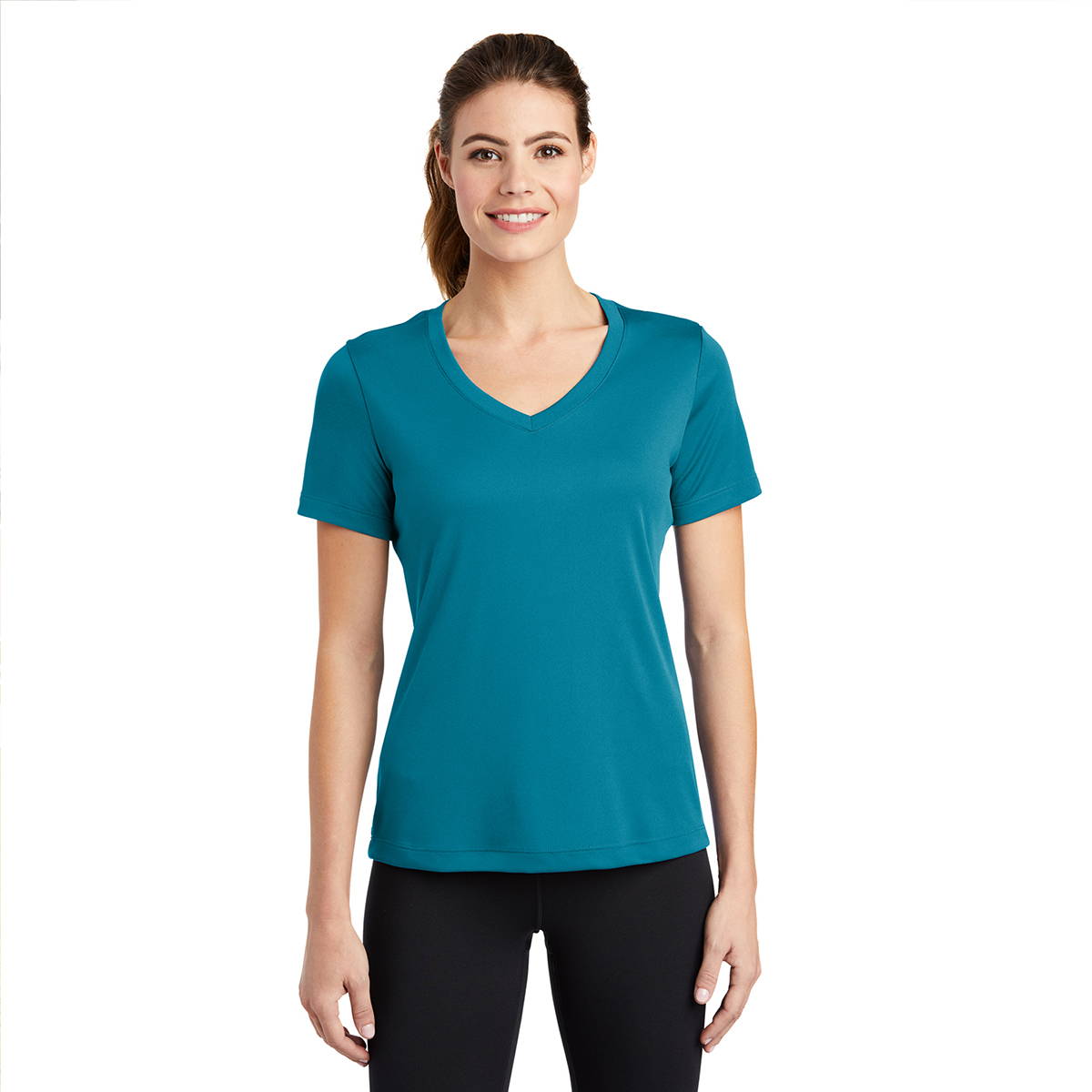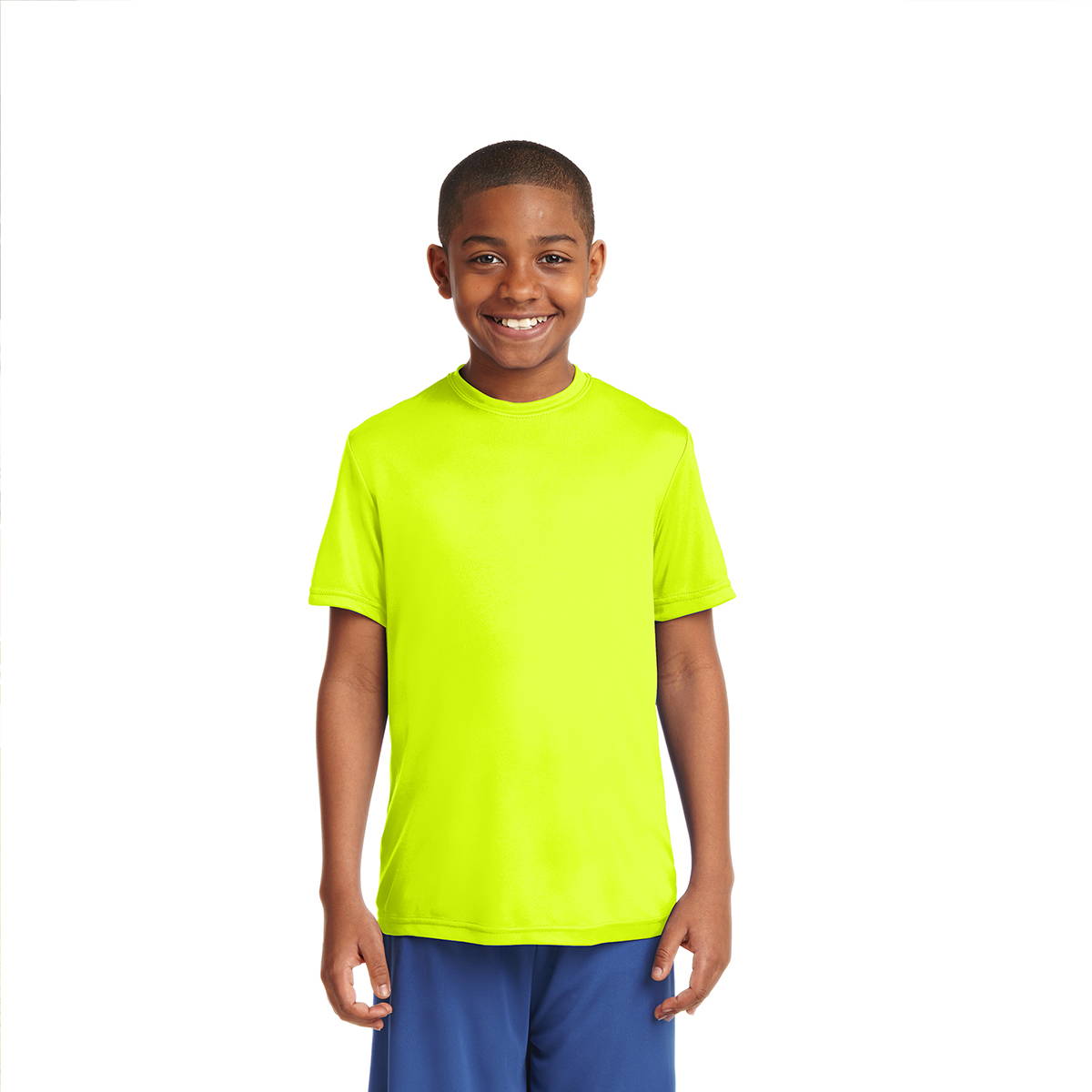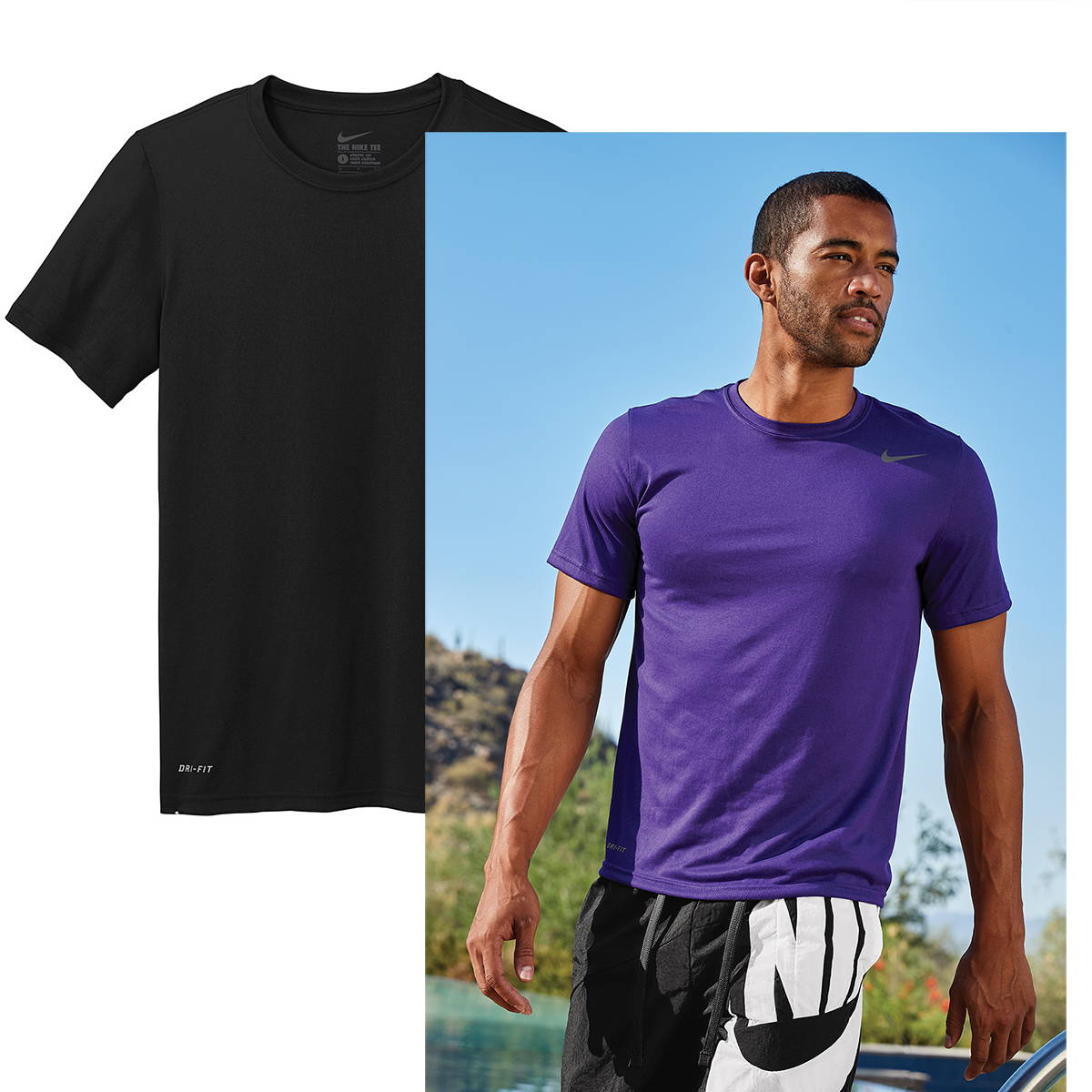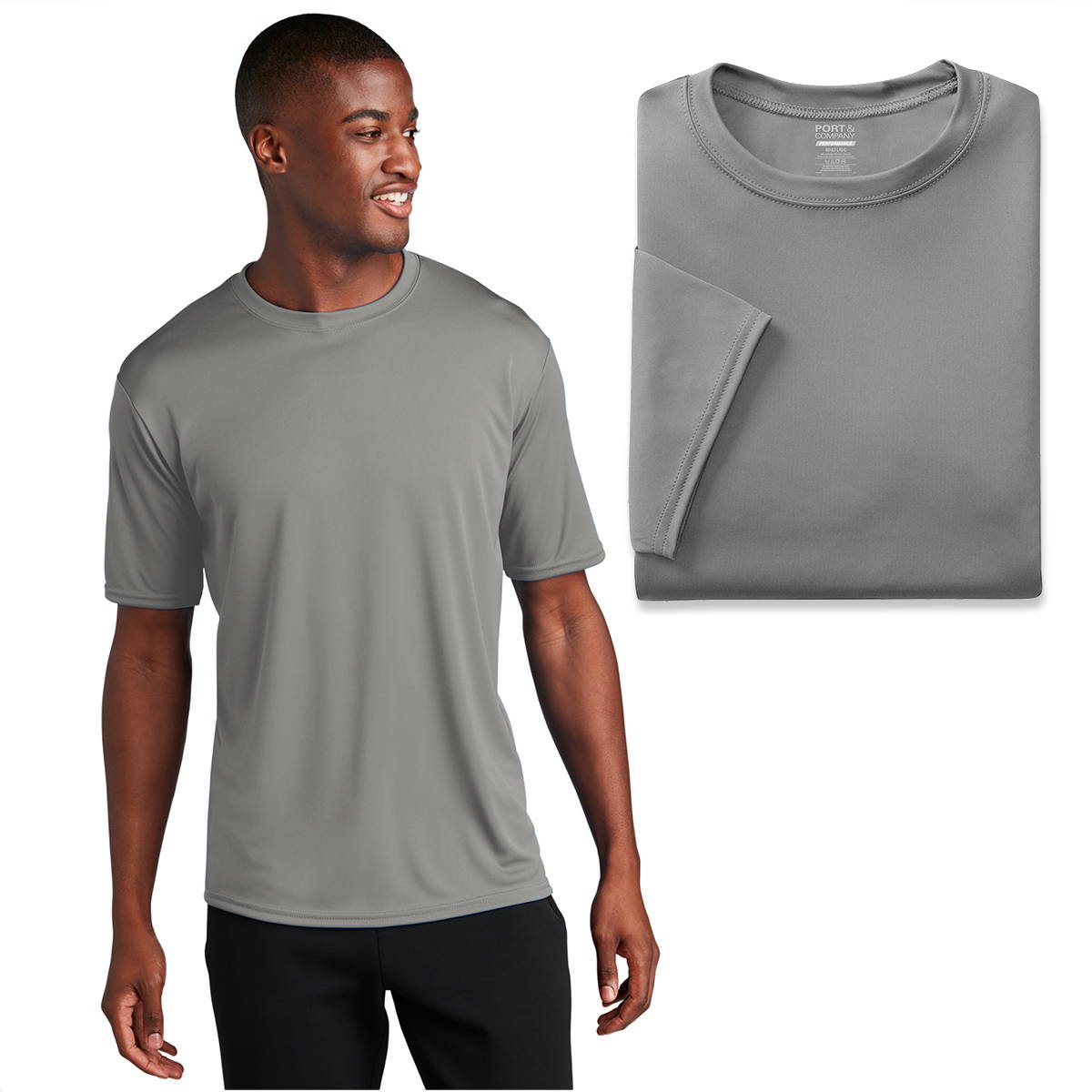 Performance t-shirts are a great way to stay comfortable, stylish, and cool even during the most strenuous physical activities. Crafted from breathable materials such as polyester and spandex, these t-shirts are designed to wick away sweat and keep you dry, no matter how intense your workout gets. Not only do performance t-shirts look great, but they also offer a wide range of benefits for athletes and fitness enthusiasts alike.
Whether you're looking to improve your performance during intense cardio workouts or take your training to the next level with strength training, performance t-shirts are an ideal choice. With their comfortable fit and variety of styles and colors, these shirts are perfect for all types of activities, from running and cycling to lifting weights and playing team sports. And with many top brands offering performance apparel for men, women, and children, you can find the perfect t-shirt to match your needs and wardrobe.
Available:
Ladies, men and youth sizes.
Short and long sleeve.
Crew neck and v-neck.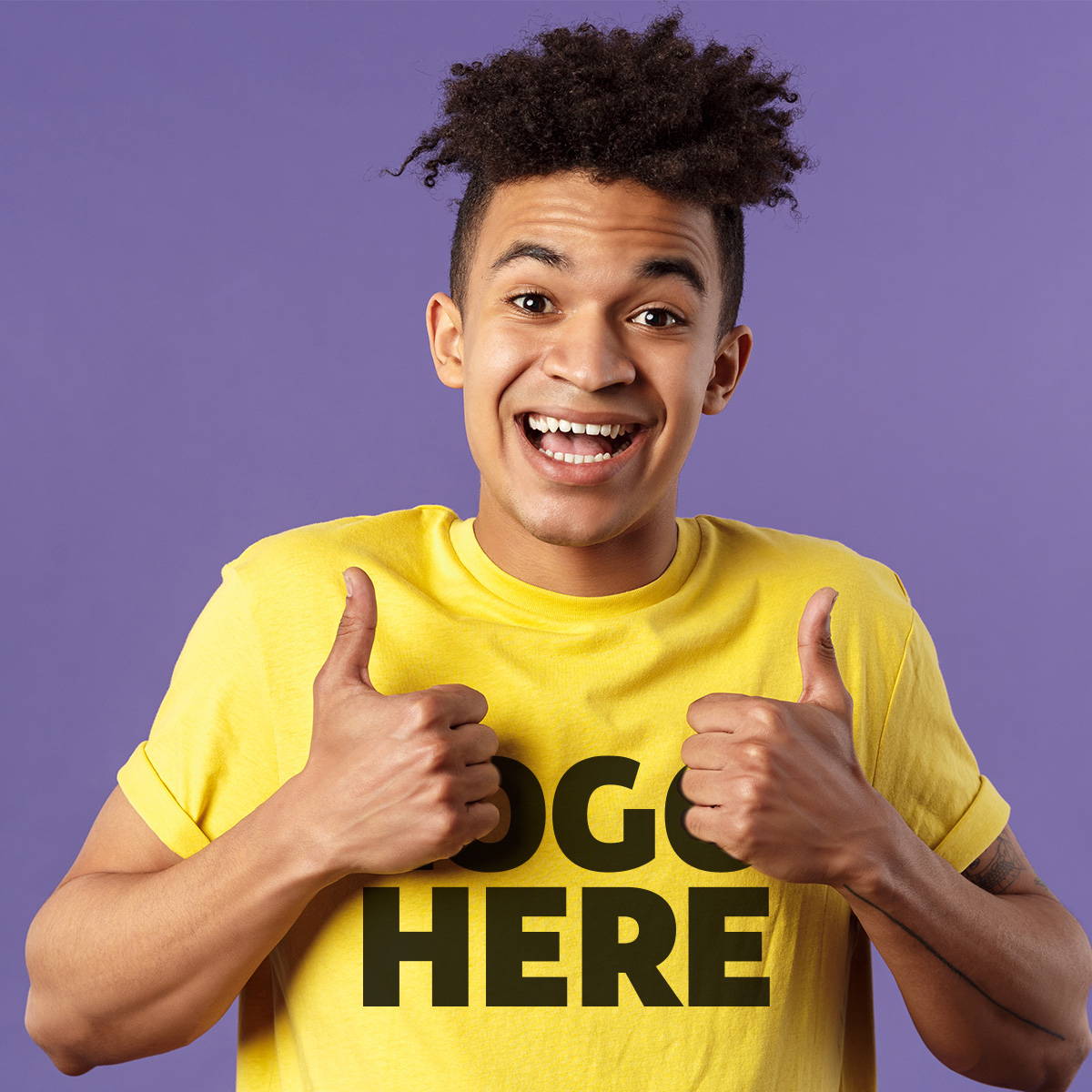 Custom Printed polyester t shirts
Our Miami, Florida - based facilities offer rush shipping to anywhere in the U.S. in just a few days!
Contact us for a quote today!
Customize your own custom
Polyester T Shirt
Get high-quality t shirt printing done by experts. More than 15 years in business. We offer affordable prices that will be perfect for to promote your company with a professional look. Contact us for all your screen printing needs!
Benefits of a Polyester T-Shirt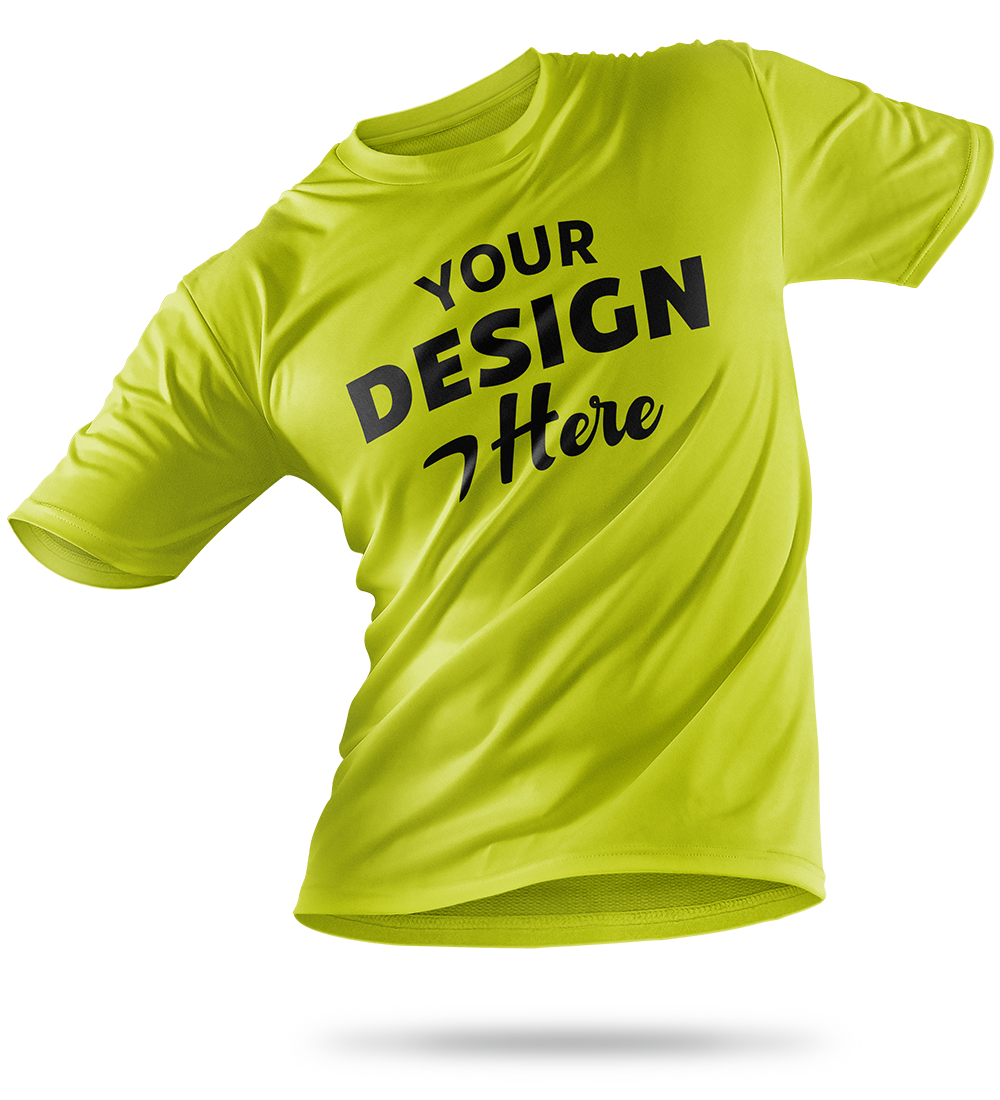 A moisture wicking t-shirt is a type of athletic shirt that is designed to quickly and effectively absorb and evaporate sweat from the body.
Polyester fabric for t-shirts is beneficial because it is wrinkle
resistant, durable, quick-drying,
and does not shrink
or fade easily.
Polyester fabric for t-shirts is comfortable because it is lightweight, moisture-wicking, and quick-drying, which makes it ideal for active or hot weather wear.
Polyester t shirts do not shrink because they are made from synthetic fibers that are resistant to shrinking when exposed to heat or moisture.
Wholesale Prices Polyester Shirts
Warehouse Uniform & Embroidery offers high-quality, custom screen printed polyester shirts at wholesale prices. With a variety of styles and colors available to choose from, we make it easy for business owners to find the perfect apparel for their needs. Our screen printing process produces vibrant images that won't fade or run in the wash, making your shirts look great for years to come. With competitive prices on bulk orders and quick turnaround times, WUE is a great choice for businesses that need wholesale polyester shirts.
At our
Warehouse Uniform & Embroidery
, we offer high-quality custom shirts in a variety of styles and colors, so you're sure to find something that suits your needs. Whether you need uniforms for your staff or simply want some striking branded apparel for special events and promotions,
contact us
today to learn more about how we can help and best of all, you can get a quote today and start enjoying your new shirts right away!
Answer a few questions and we will help you find the right t-shirt for you.
How To Choose The Right T-Shirt
When it comes to screen printing custom t shirts, choosing the right shirt is essential. The type of shirt you choose will determine how your design looks when printed and how long it lasts. There are a few things to consider when selecting the perfect shirt for screen printing: material, fit, color, and size. Understanding these factors can help ensure you make the best decision for your screen printing needs. However, choosing the right shirt for screen printing can be a daunting task. In this blog post, we will walk you through the process of choosing the right screen printing t-shirt, from considering your design options to finding a high-quality shirt that will last for years to come.
How to print on T Shirts?
To start the order process, please fill out the
quote form
in this page and we will reply with our best shirt options for you to choose.
If you include your logo we will send a quote with a digital sample for best reference. (see samples below).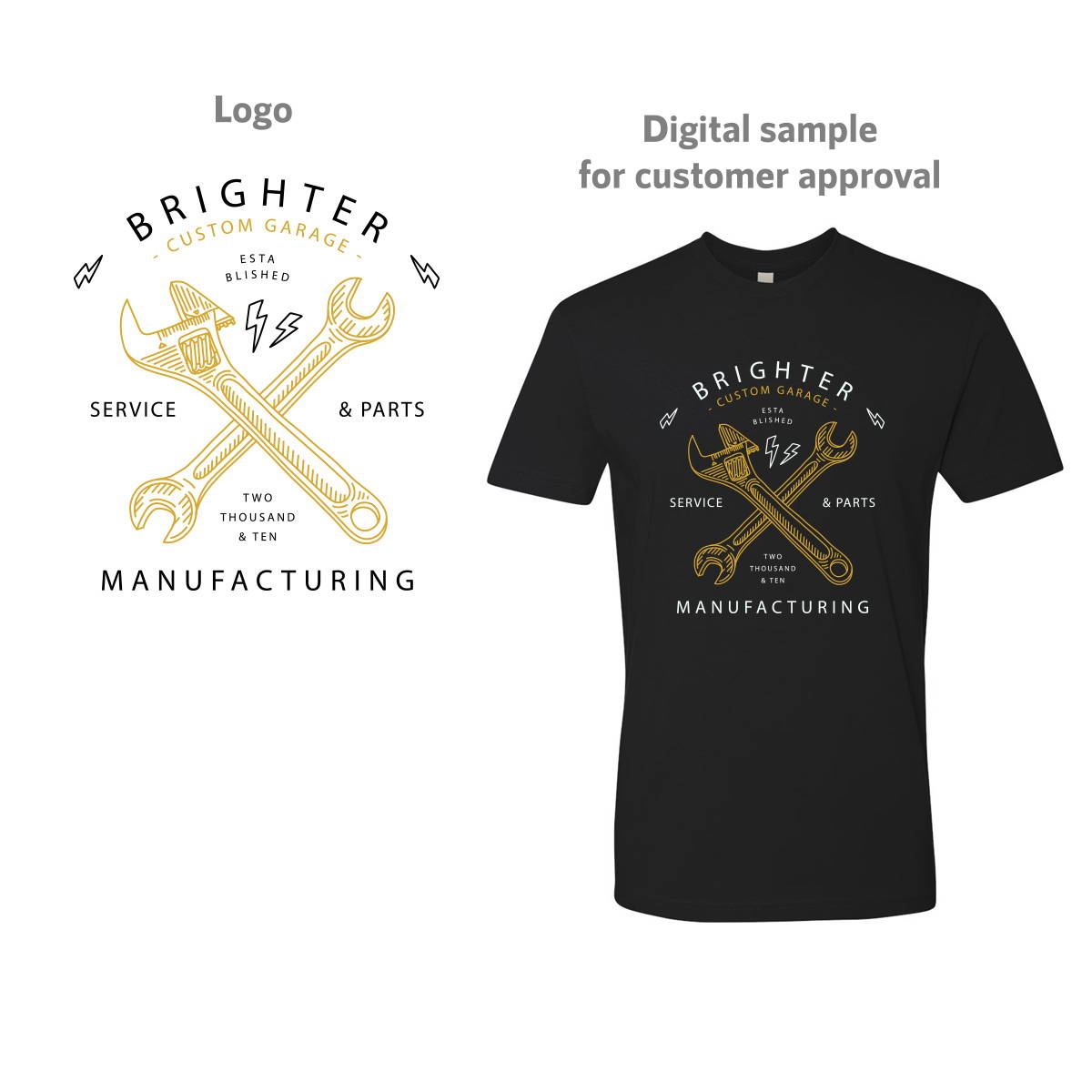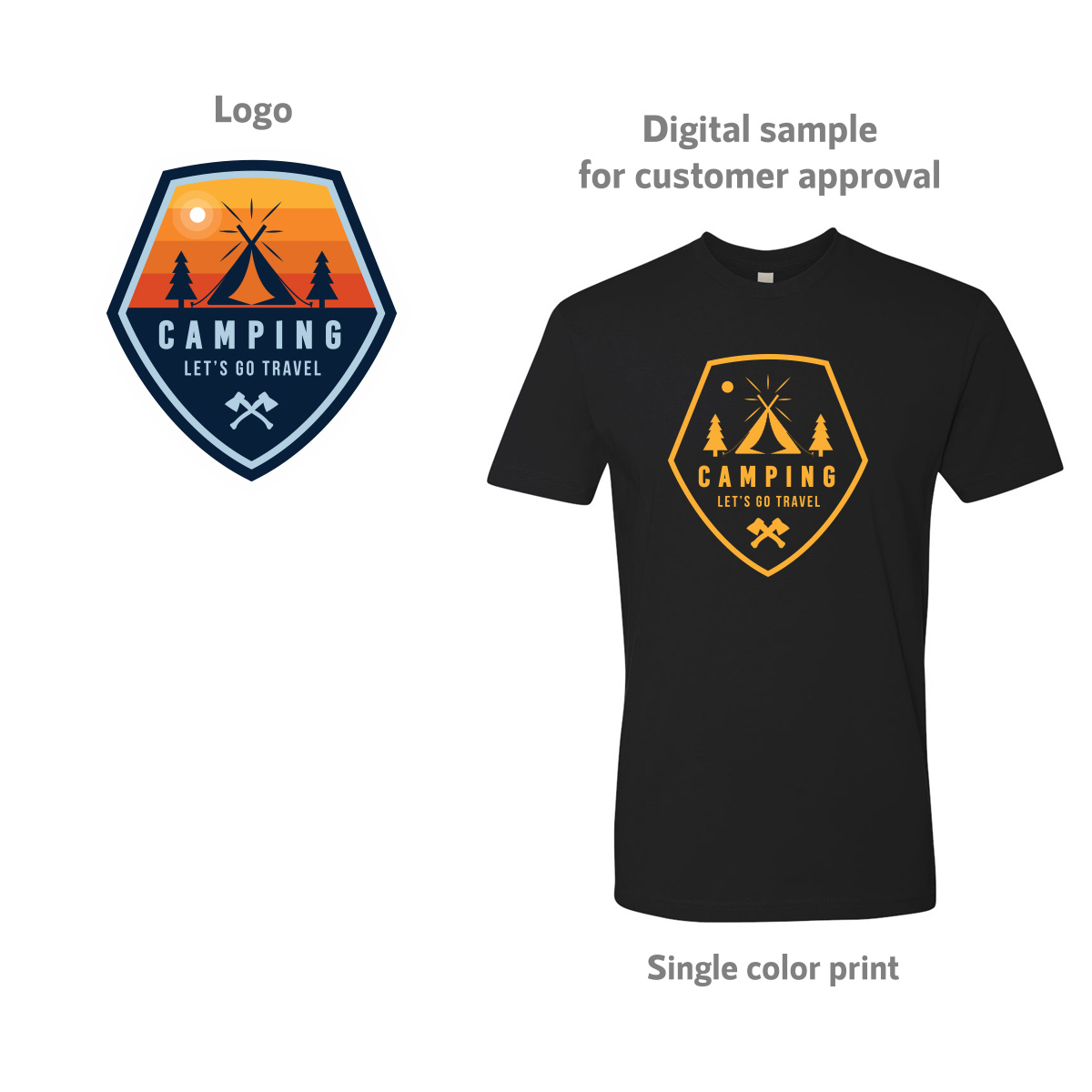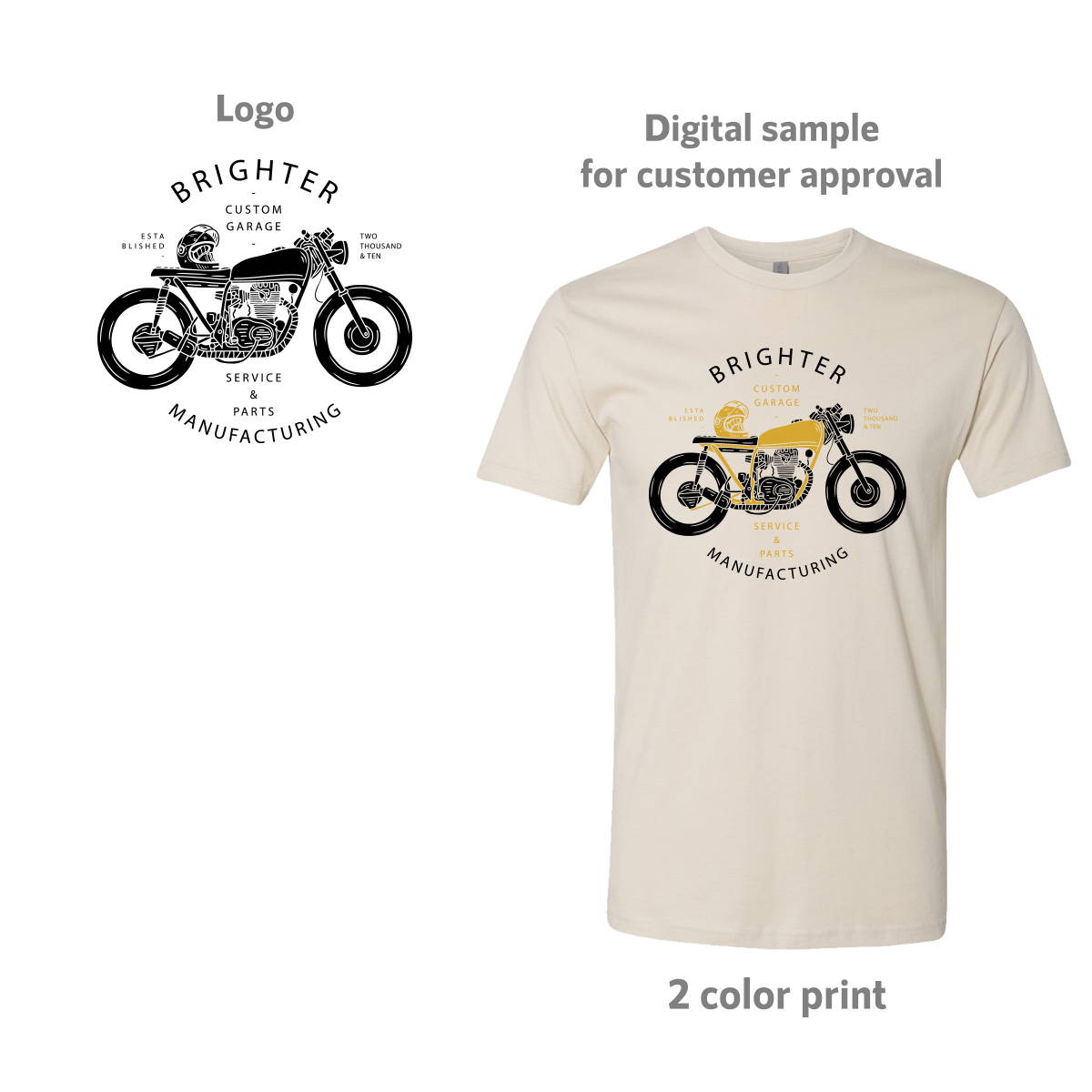 How long does an order take to be completed?
After sample is approved and payment is made by the customer, orders are ready in 1-2 weeks. Our team will send an email to notify you as soon as the order is ready.
What if I have a low resolution artwork?
It is important to for us to have a logo that looks sharp so we can deliver a crisp and professional print on your shirts.
We offer logo vector logo recreation. Send us your artwork and we will make sure you get a high quality print!
Before
After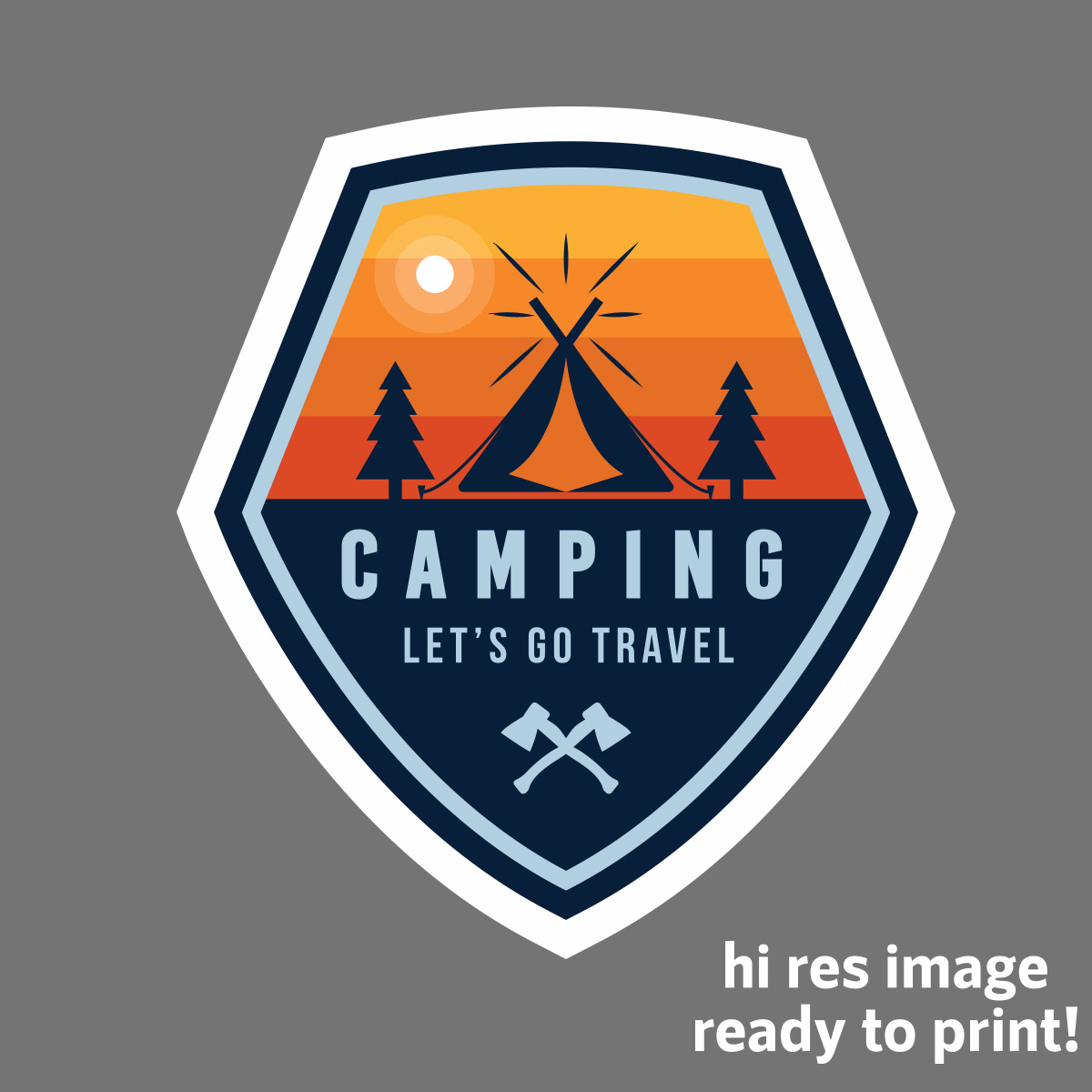 Will I be able to see sample before production?
When we send a quote we include pictures for your approval. We only start production after we receive customer approval.
Screen Printing
shirts is a great way to create custom apparel with your own design, logo, or slogan.
The process of screen printing involves creating a stencil – typically made of mesh stretched over a frame – that ink is pushed through onto the fabric of the shirt. This process can be done either manually or with the help of a press machine, depending on the size and complexity of your order.
Each print color on your design requires a screen and this is why shirts with multiple color designs cost more than single color print shirts.
What is the minimum order?
Our minimum order for screen printing is 12 pieces.
Do you ship orders nationwide?
We do! we offer nationwide shipping with UPS and we provide tracking numbers as soon as the order is shipped.
How do I know when my order is ready?
As soon as your order is ready, you will get an email confirmation with a note that your order is ready for pick-up at
our location
.
If customer request is shipping via UPS, we will provide a tracking number as soon as the order is ready.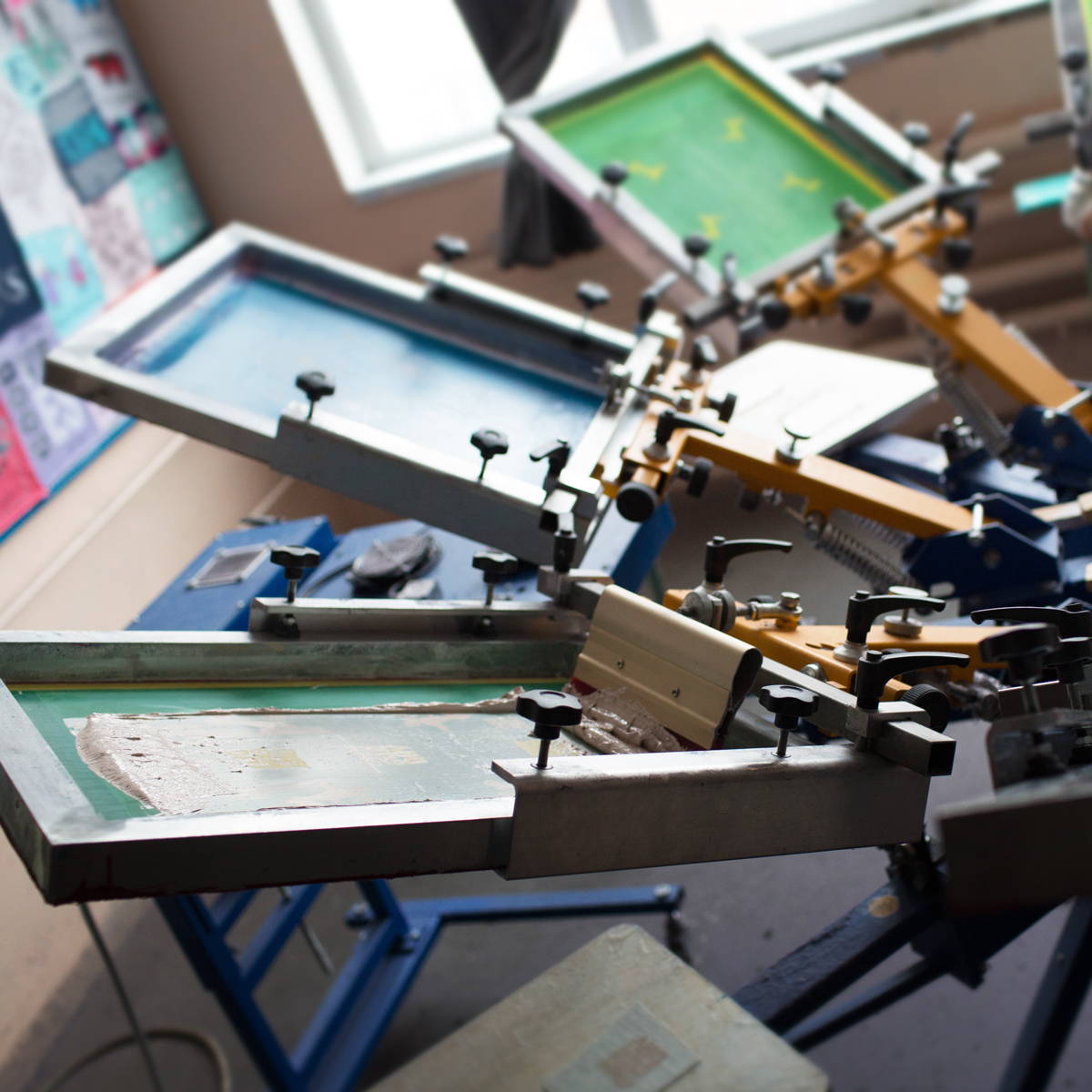 How To Make Custom T Shirts
Screen printing is the most common technique when it comes to produce custom t shirts. For each color in the design, a screen is made, and the ink is then applied to the t-shirts using the screens. The design is first produced, and then it is burned using a light-sensitive emulsion onto a screen. The screens are then mounted on a press, and a squeegee is used to apply ink on the screens. In order to transfer the ink from the screen onto the fabric, the t-shirts are placed on the press, and the screens are pressed down onto the shirts. Each color in the design goes through this procedure again.
Heat transfer vinyl, is a type of material that can be used to transfer designs onto t-shirts. It consists of a vinyl sheet that has a heat-activated adhesive backing. To use it, you will need to cut out the design from the vinyl sheet using a vinyl cutter. Once the design is cut out, you can weed out the excess vinyl, leaving just the design. The design is then placed onto the t-shirt and a heat press or iron is used to transfer the design onto the shirt. The heat activates the adhesive on the back of the vinyl, causing it to bond with the fabric of the shirt. Heat transfers vinyl is a quick and easy way to create custom t-shirts, numbers and names.
Direct-to-garment (DTG) printing is a technique that uses inkjet technology to print a pattern directly onto a t-shirt. A specific DTG printer is used to print the design onto the shirt after it is developed on a computer using a program like Adobe Illustrator or Photoshop. Like a typical office printer prints onto paper, the printer uses inkjet printheads to apply the ink directly to the fabric of the shirt. DTG printing is a fantastic choice for making small numbers of t-shirts since it allows for a high level of detail and color accuracy. DTG printing is quick and simple because screens don't need to be set up and we can easily print low shirt quantities.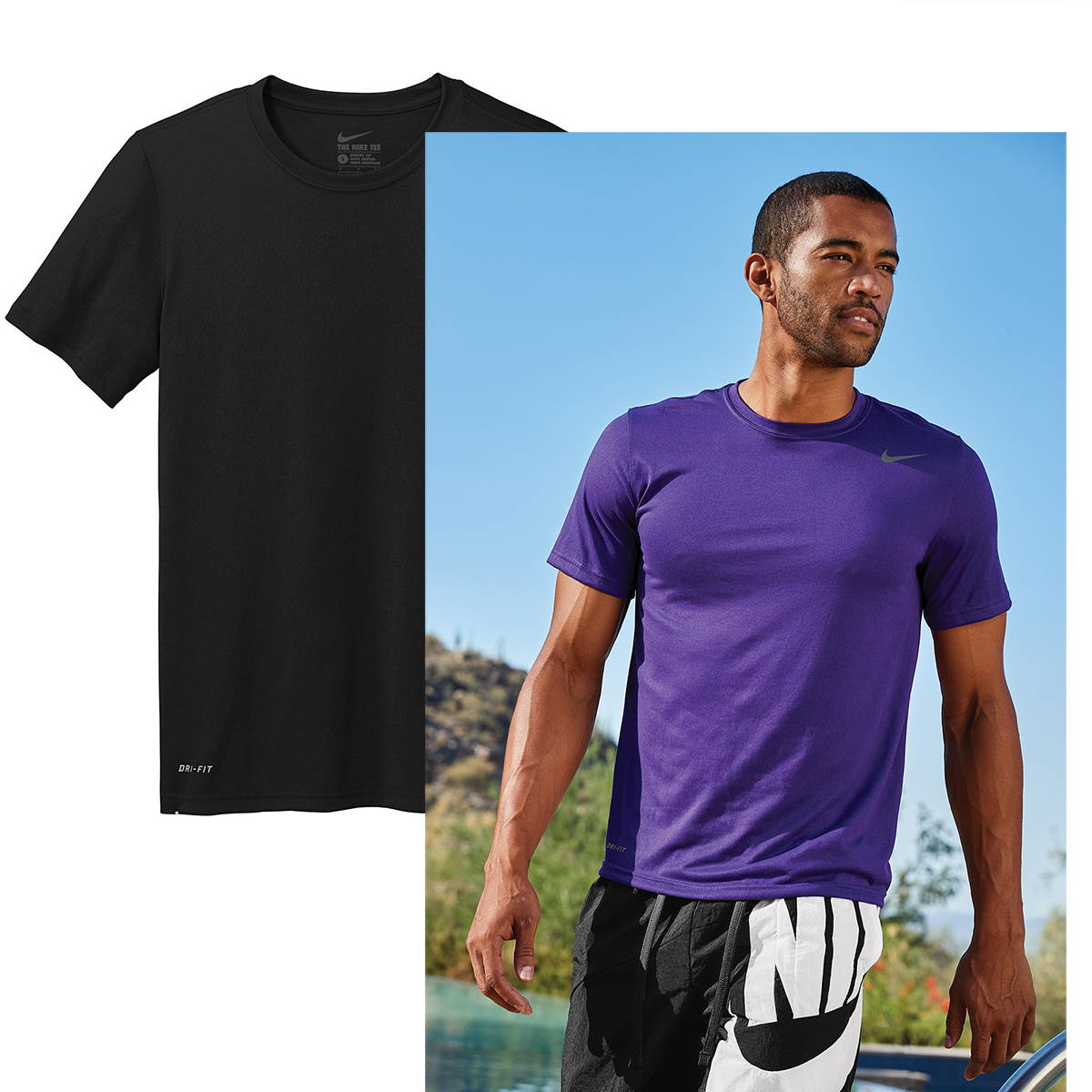 Custom Polyester T Shirts
Screen Printing is a excellent way to add a personal touch to any item.
Warehouse Uniform & Embroidery
provides custom printed polyester t shirts services nationwide.
Get high-quality custom printed t shirts with a perfect fit
at unbeatable prices. We use the latest t shirt printing technology and inks to ensure that your design looks sharp and accurately reflects the product.
Create custom with a professional and stylish look. Whether you need custom shirts for a special event or just want to add some flair to your business, we have the services and experience you need to get the job done right. So if you're looking for custom shirts in Miami, start with a quote now and let us help you create the perfect shirt for you!
Give us a call or drop by anytime, we endeavour to answer all enquiries within 24 hours on business days. We will be happy to answer your questions.
You are in advanced mode.
You can turn it off in left sidebar. To use advanced options, you will need to enter your own Google Maps API Key.
Get Google API Key