Custom Embroidered Polo Shirts
If you're looking for a way to promote your business and make sure that your employees look professional, custom polo shirts are the perfect solution. At
Warehouse Uniform & Embroidery
, we offer high-quality custom polo shirts with logo at competitive prices. Our experienced team of designers will work with you to create a unique design that reflects the personality of your company while making sure it stands out from the competition. Whether you need just 12 shirts or hundreds, our warehouse can provide quick turnaround times so that you get exactly what you need in time for special events or promotions. With our custom polo shirts, you'll be able to show off your brand in style!
Answer a few questions and we will help you find the best polo shirts for you.
At Warehouse Uniform & Embroidery! We provide custom embroidered and printed apparel, from polos to hats and more. Our personalized items are designed with quality materials that will last for years. Plus, our experienced staff can help you create the perfect design for your organization or business. With our fast turnaround times and competitive prices, we make it easy to get the personalized apparel you need in time for any event or occasion. Get started today by browsing our selection of personalized polo shirts!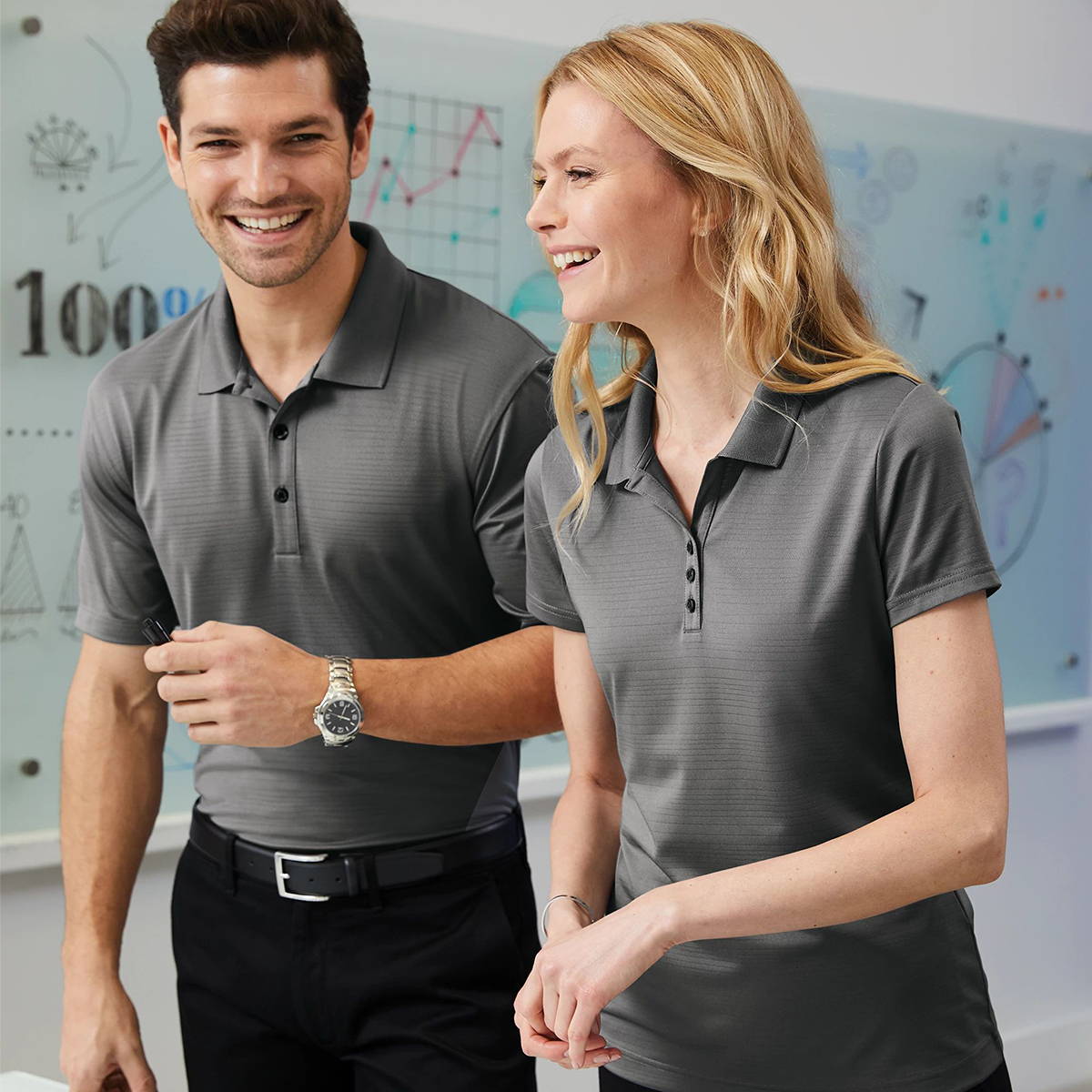 Polo Shirts With Logo Embroidered
Custom polo shirts with logo embroidered can serve several important functions. Here are a few examples:
Brand recognition A logo can help to establish a company's brand and make it more recognizable to customers and potential clients.
Professionalism A logo can help to give a company a more professional appearance, particularly when the logo is placed on a polo shirt that is worn by employees or representatives of the company.
Marketing A logo on a polo shirt can serve as a form of advertising for the company, particularly if the shirt is worn in a public setting.
Team unity A logo on a polo shirt can help to create a sense of unity and pride among employees or members of an organization, particularly if the shirts are worn as part of a uniform.
Overall, the importance of a company logo on a polo shirt depends on the specific goals and objectives of the company, as well as the context in which the shirt will be worn.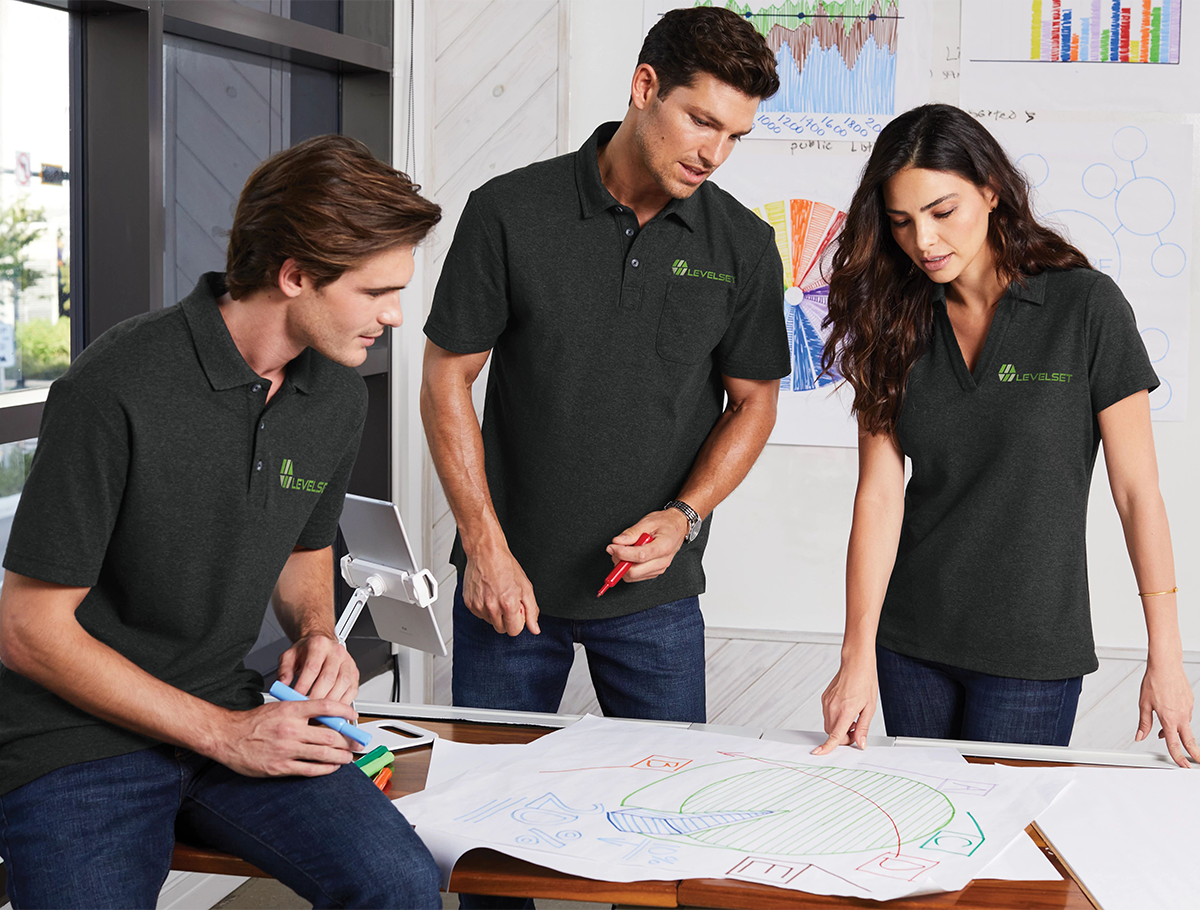 Finally, when ordering custom embroidered polos or other custom shirts for your business, it's important to consider things like quality, fit, and design.
By doing your research and working with a reputable supplier, you can ensure that you get the right products for your needs. So if you're looking for high-quality, custom embroidered polos or other custom shirts, be sure to shop around and explore your options.
Answer a few questions and we will help you find the right custom polo shirts for you.
Embroidering your staff's shirts is a great way to add a professional touch to their uniforms. Not only does it make your team look cohesive and polished, but it also adds a personalized touch that shows you value your employees. Plus, embroidery is a durable and long-lasting option, ensuring that your team will be looking sharp for years to come.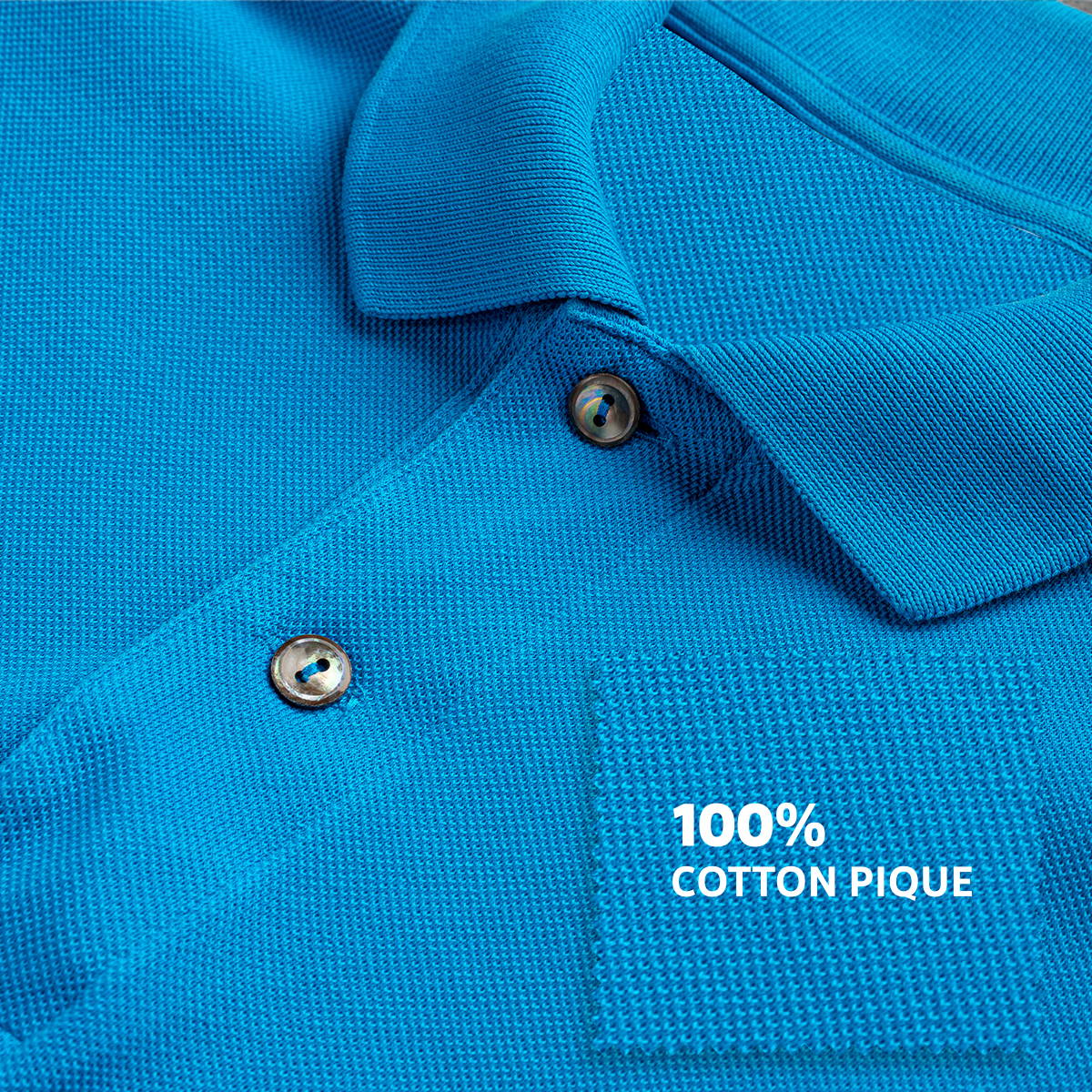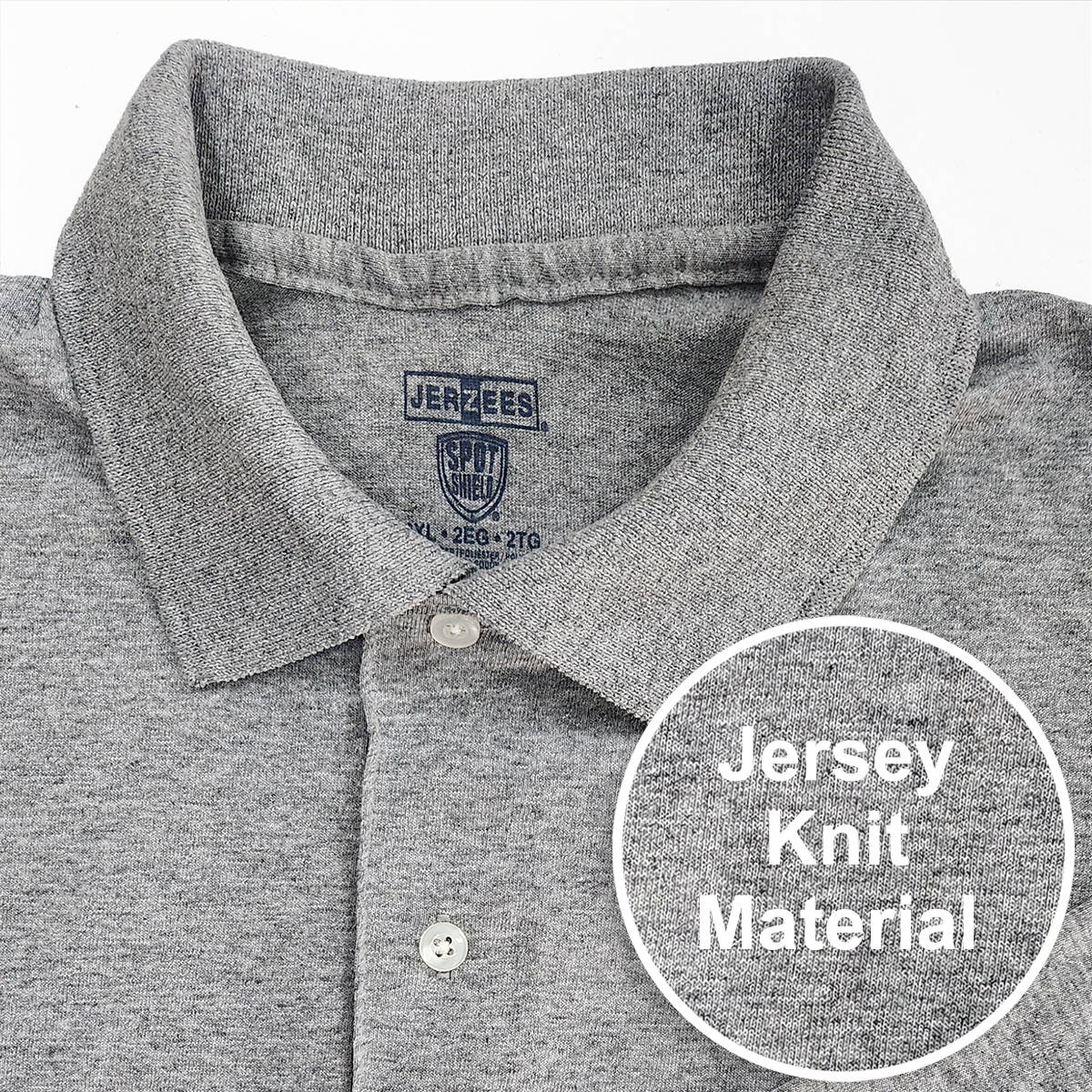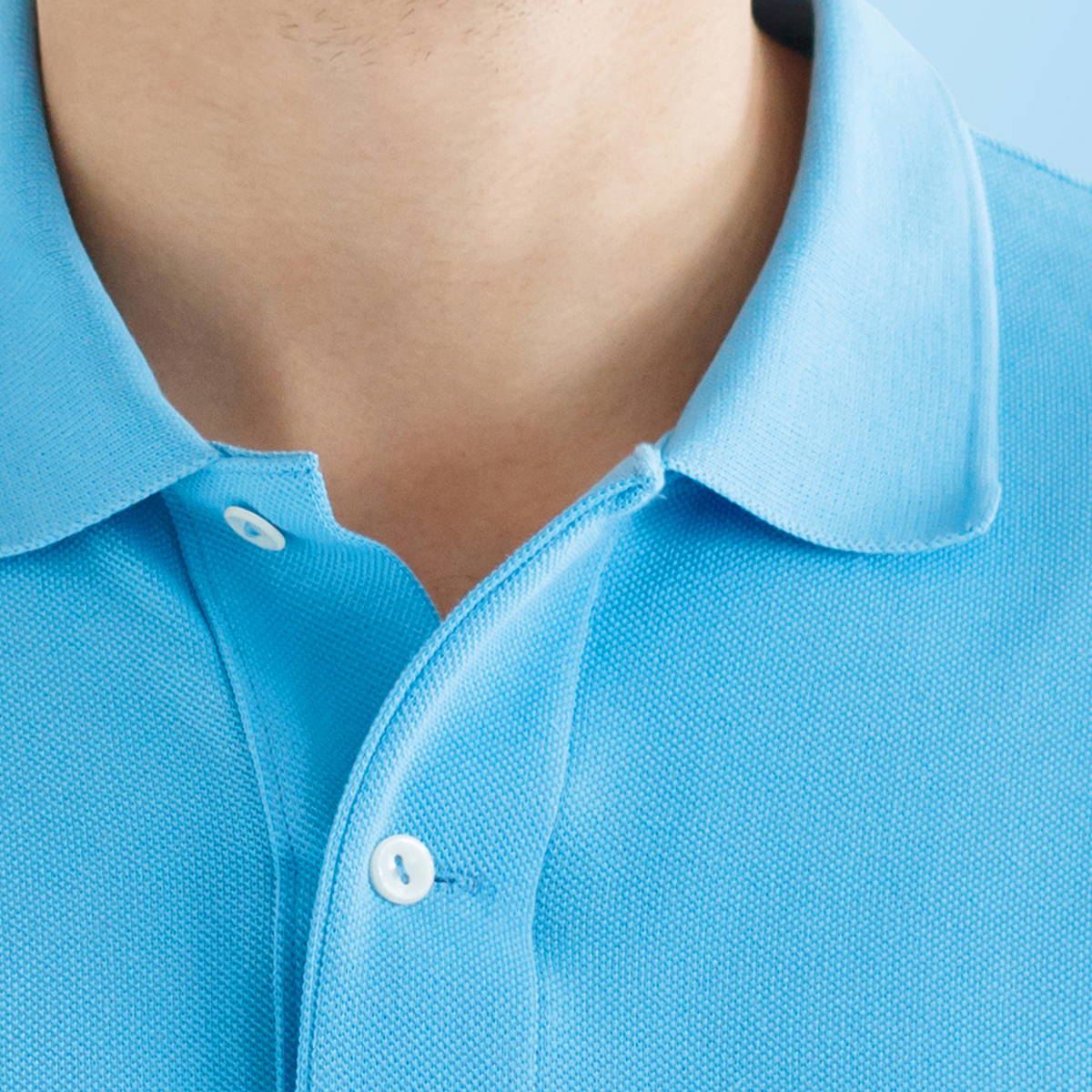 Cotton is a natural fibre that has been used for many years. It provides excellent comfort and durability, making it the ideal choice for those with allergies or who find less absorbent fabrics problematic. Its individual cotton fibres range in length from 1.5 to 6cm, where longer staple lengths indicate higher quality fabric.
100% cotton is an excellent choice offering a wide selection of weights for any climate or activity. However, when it comes to uniforms and the need for longevity in appearance with minimal care, poly/cotton blends prove more practical as they remain not only cool but also wrinkle-free without needing constant attention during laundering processes.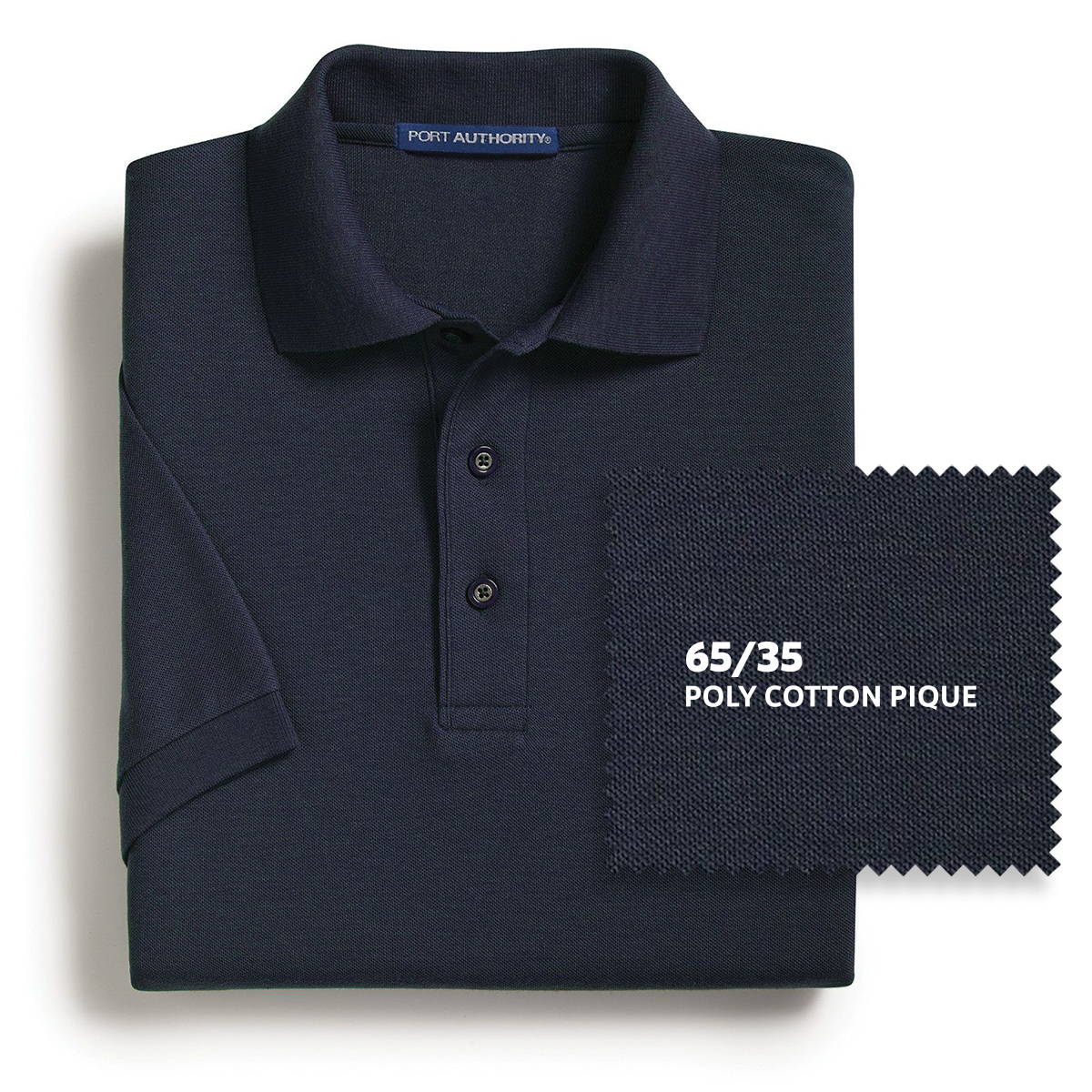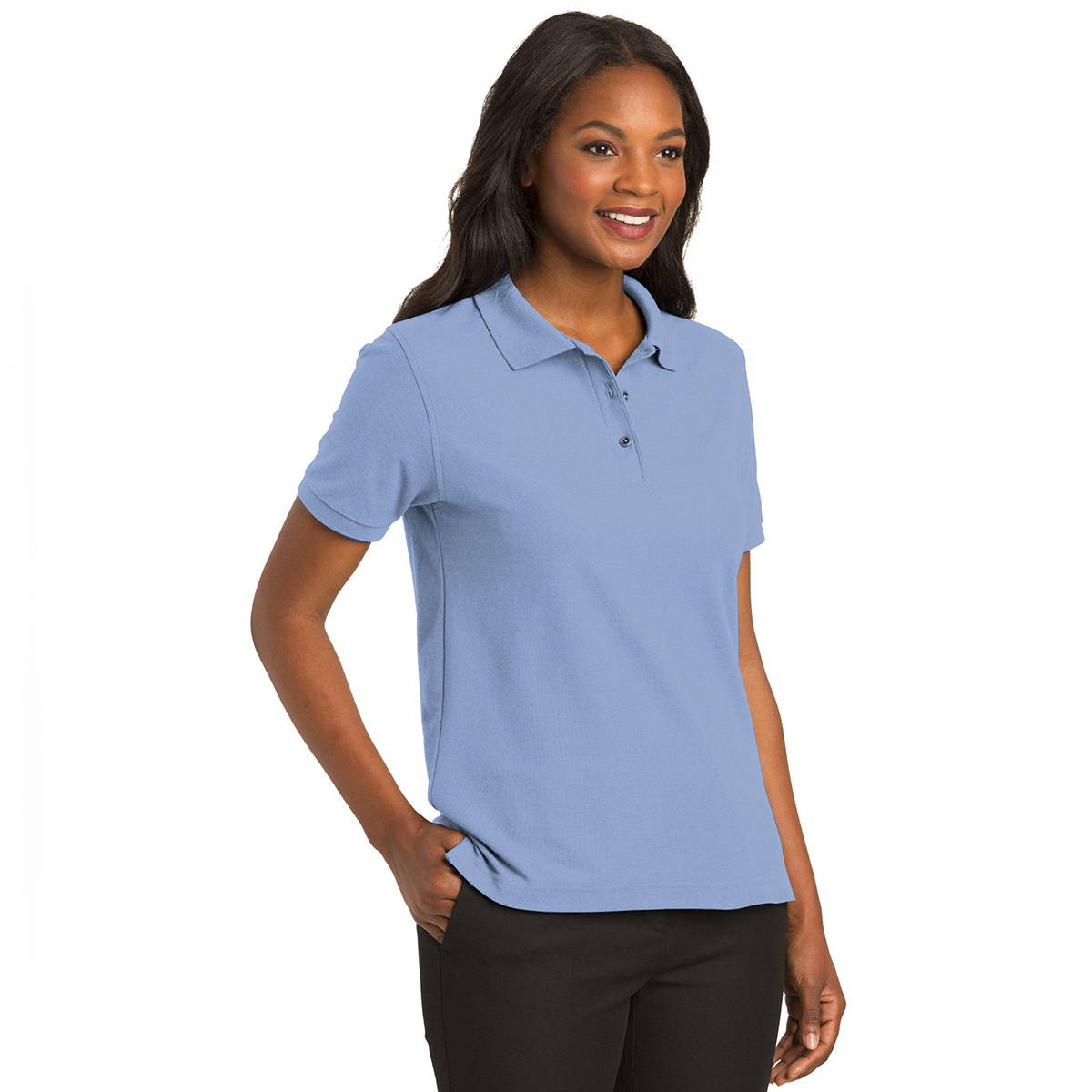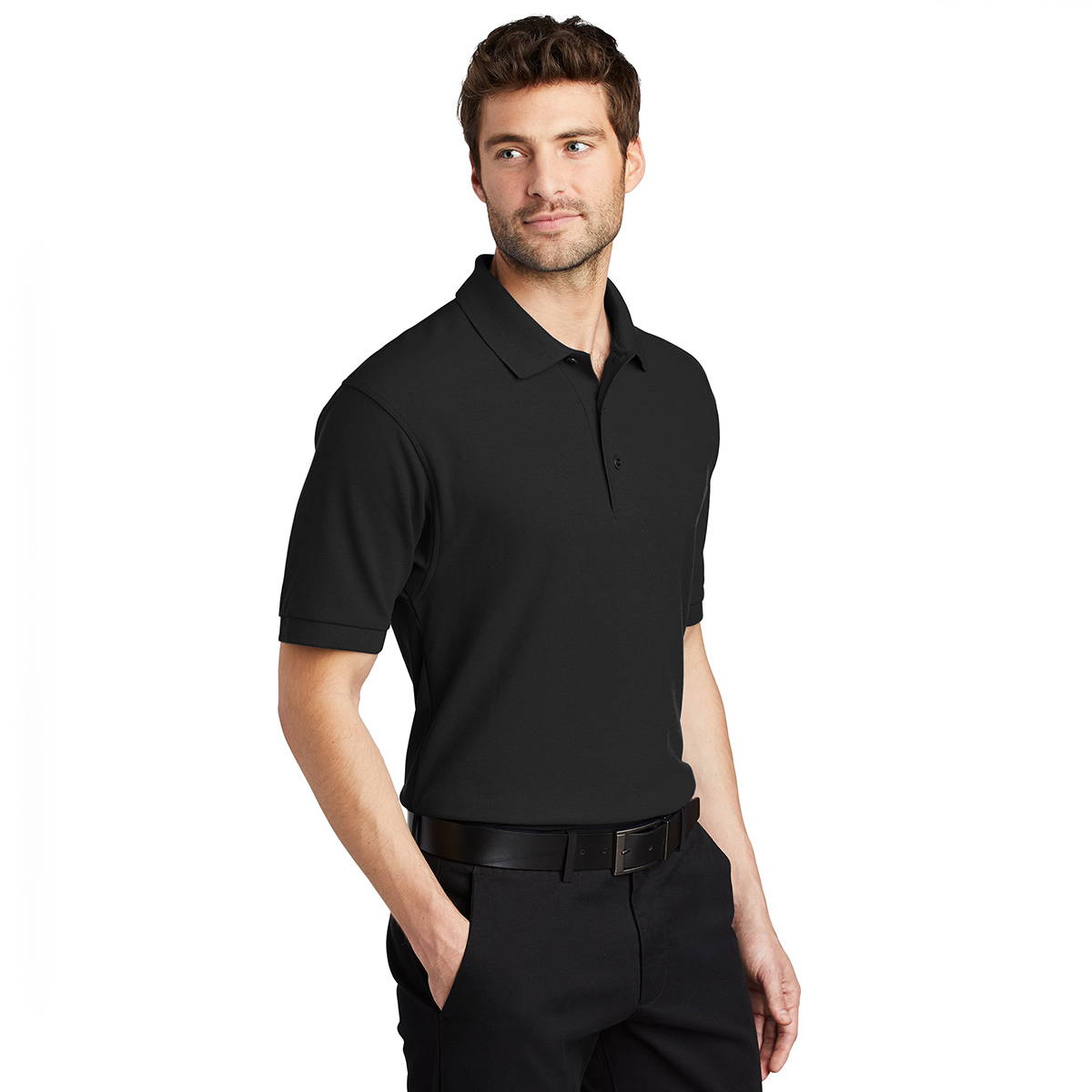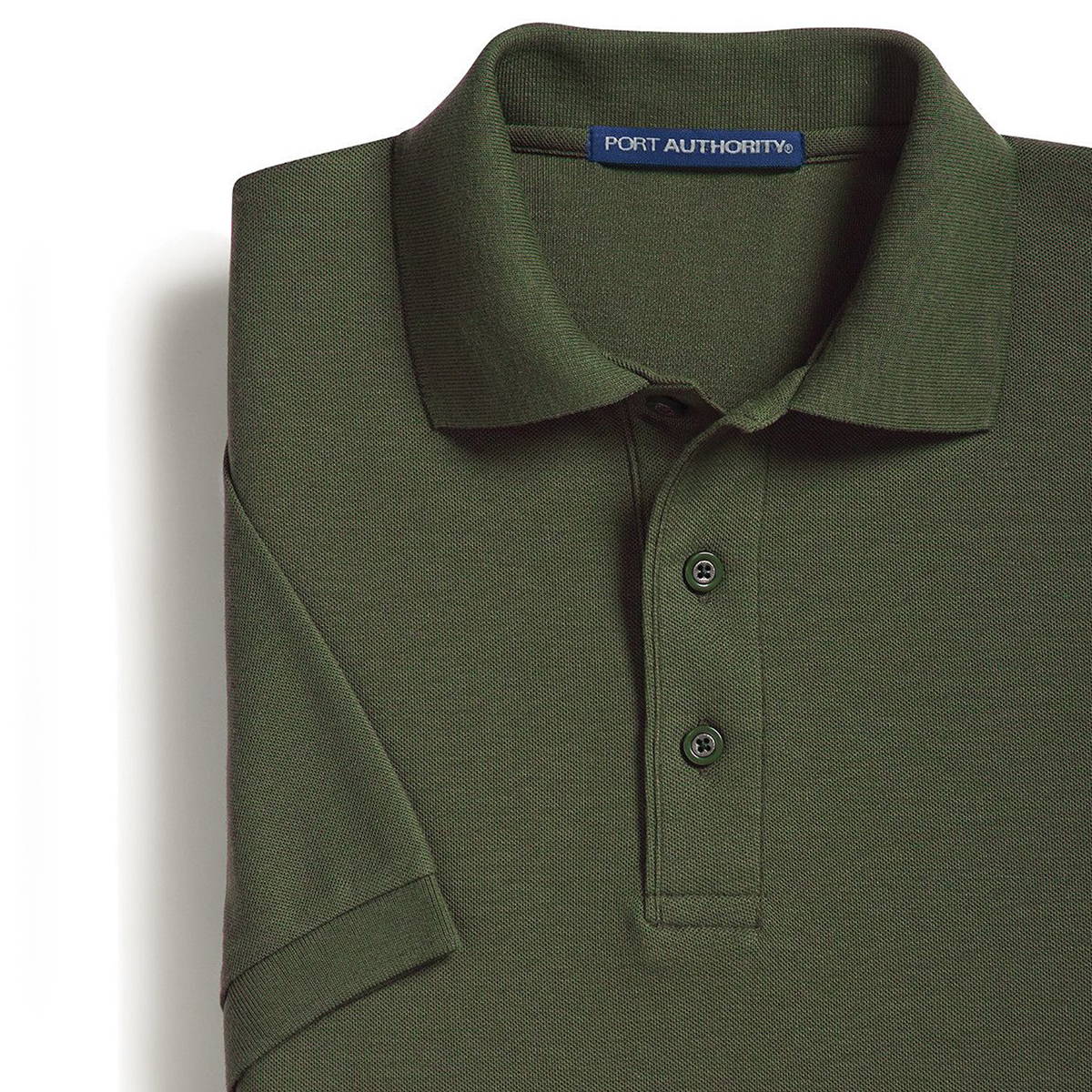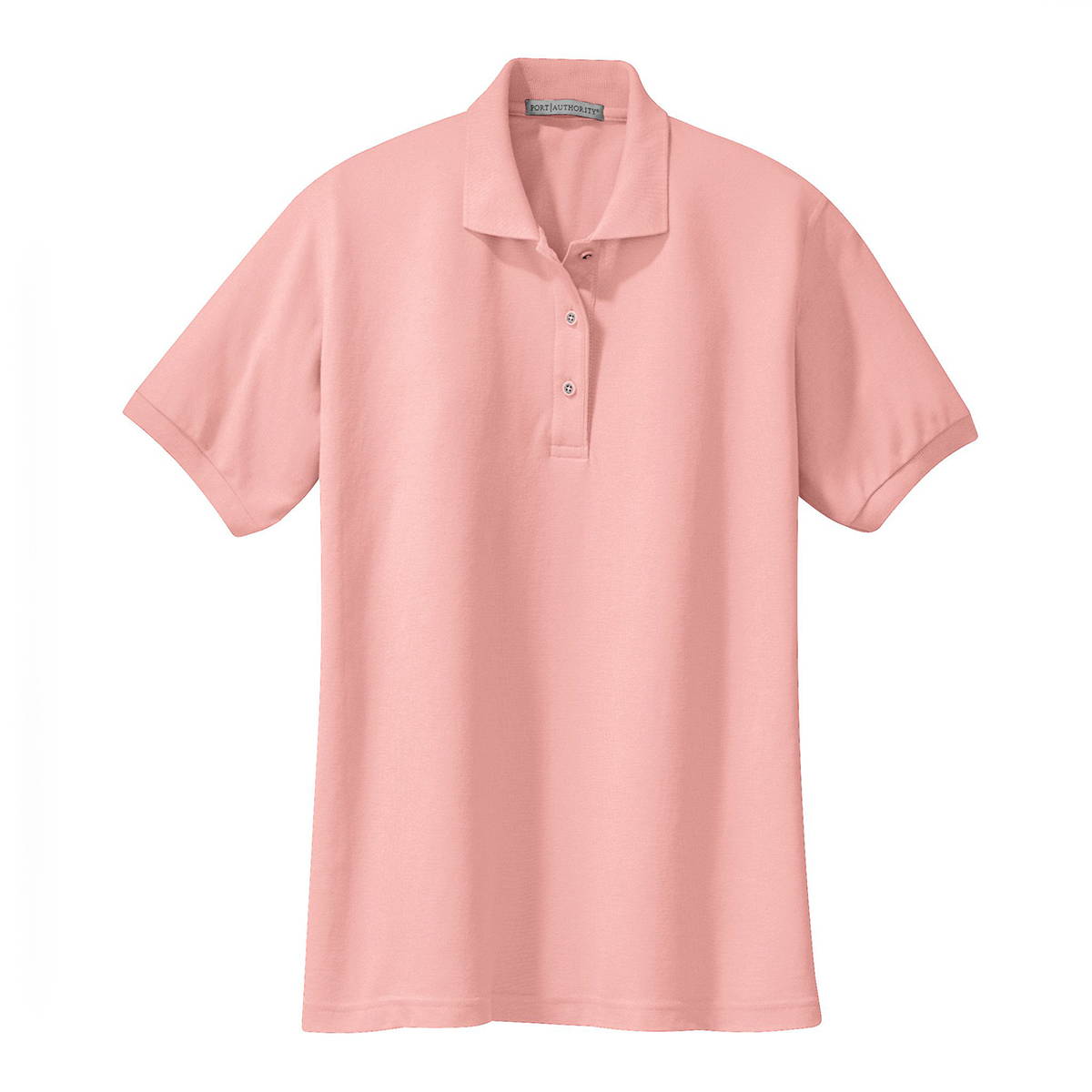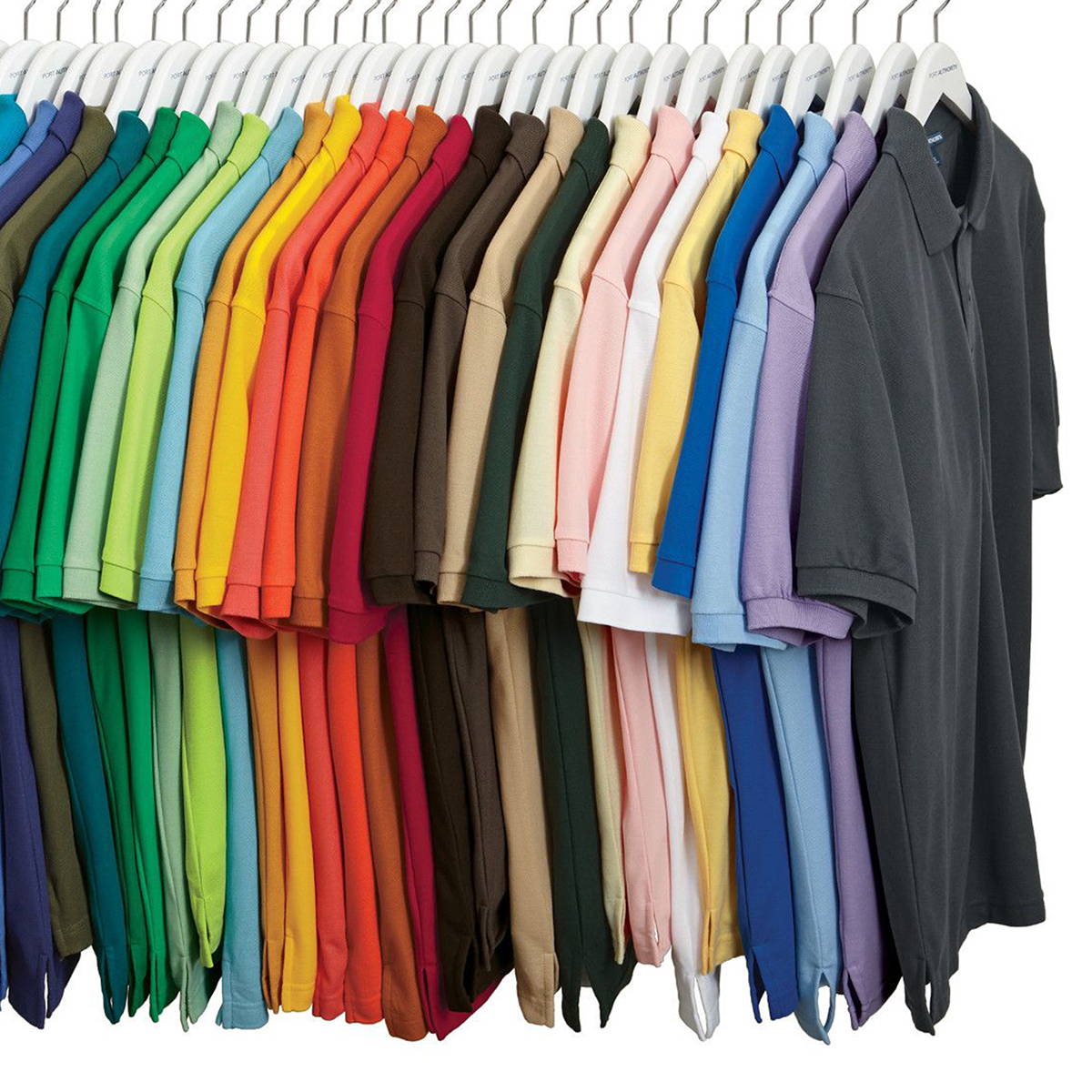 Poly Cotton Polo Shirts
Easy Care
Poly/cotton fabrics bring together the best of both materials to provide a durable and crease-resistant fabric with superior absorption qualities. Ideal for uniforms, poly/cotton polo shirts are available in a range of weights accommodating changing seasons while still remaining smartly fashionable.
The combination grants increased breathability than pure polyester but less wrinkling potential than cotton - all at once providing long lasting comfort coupled with effortless maintenance.
For a wrinkle-free look that won't require extra care, poly/cotton blends are an excellent choice for keeping cool and looking sharp.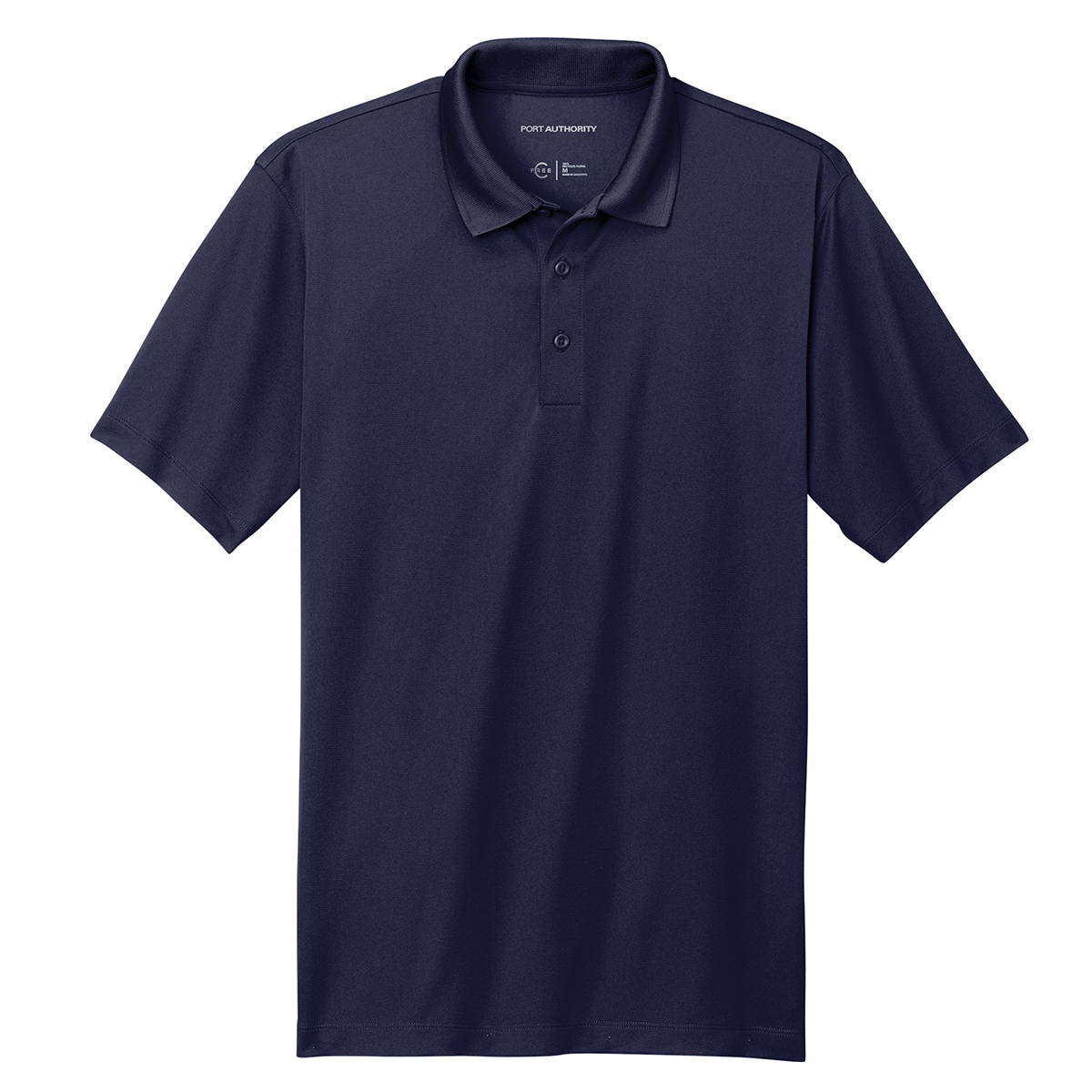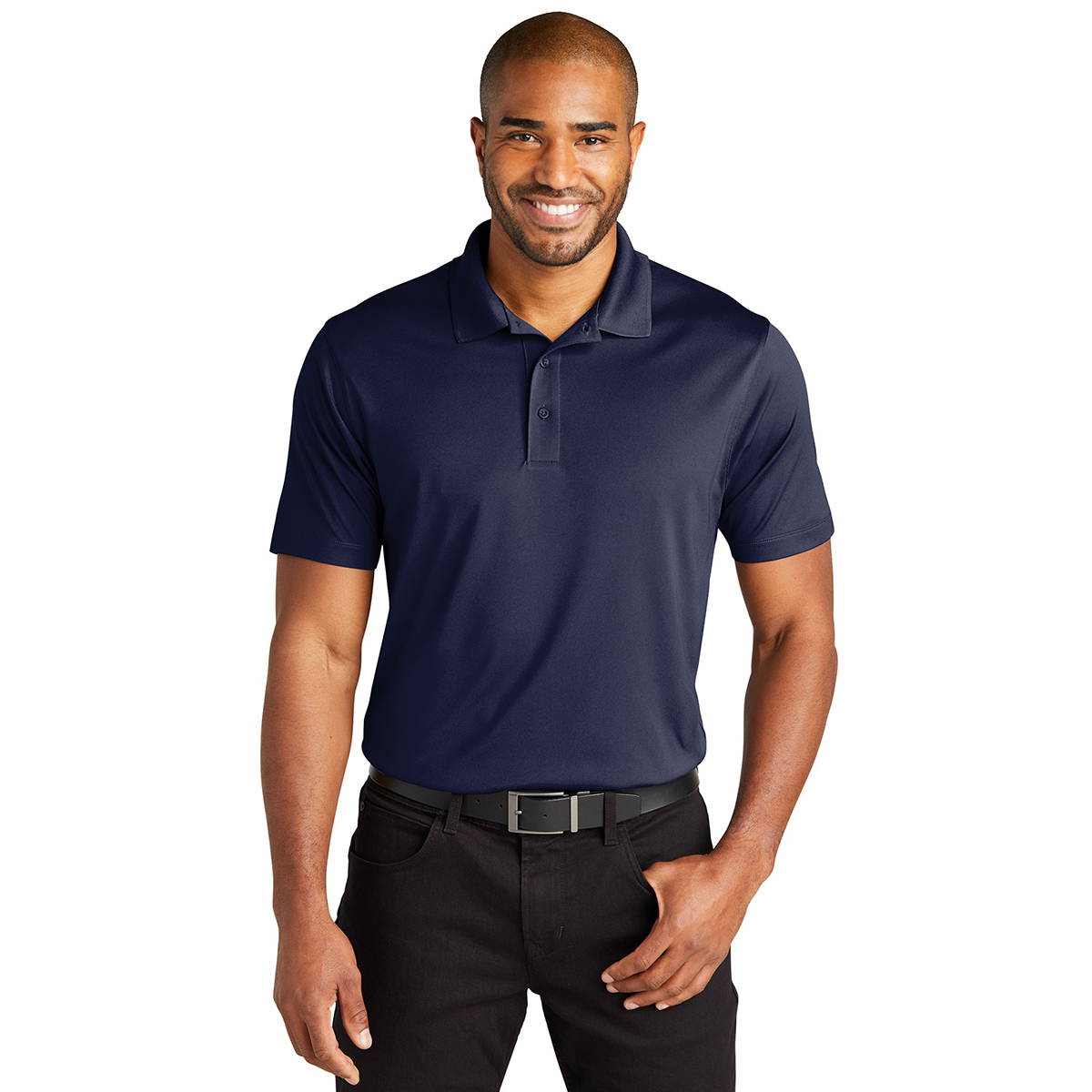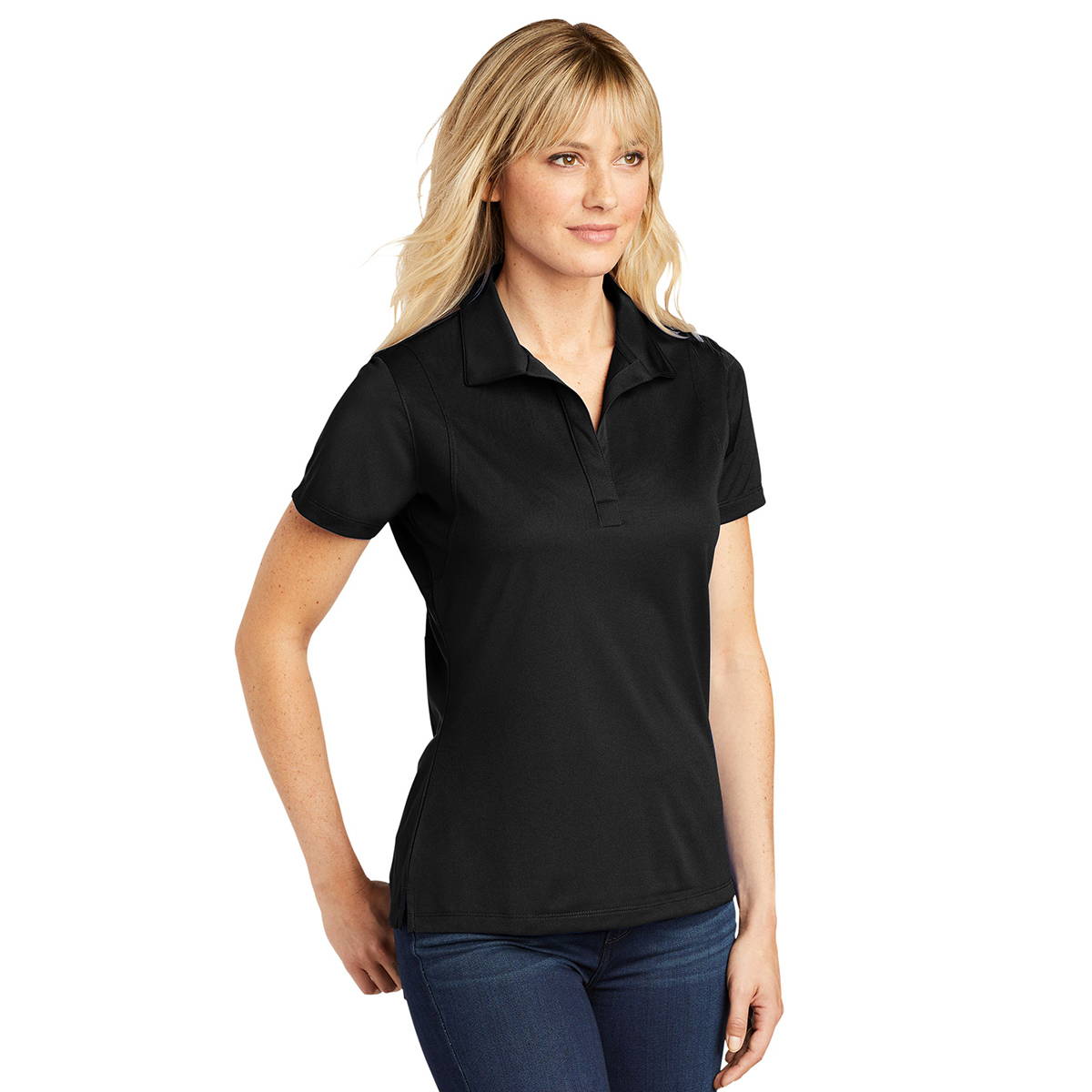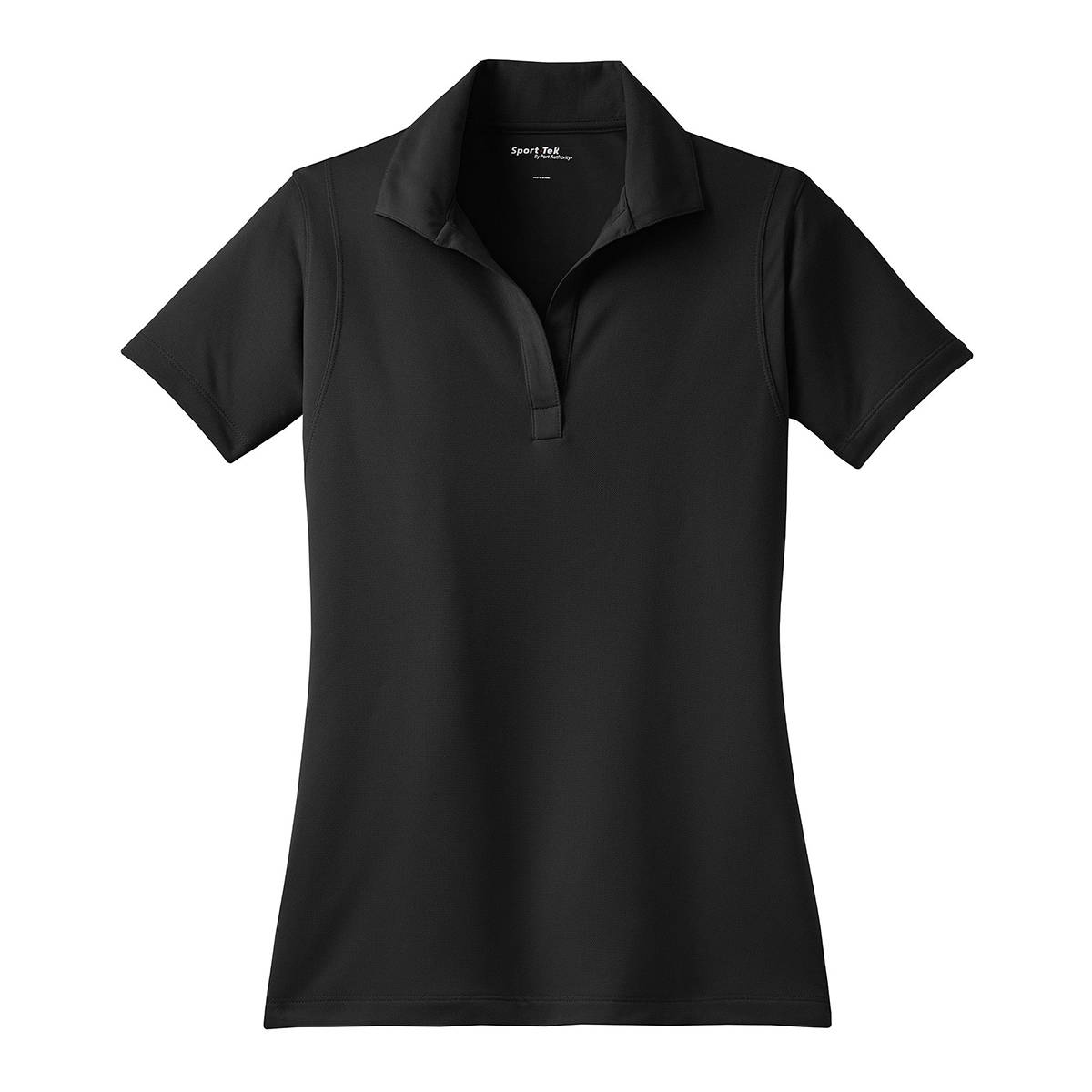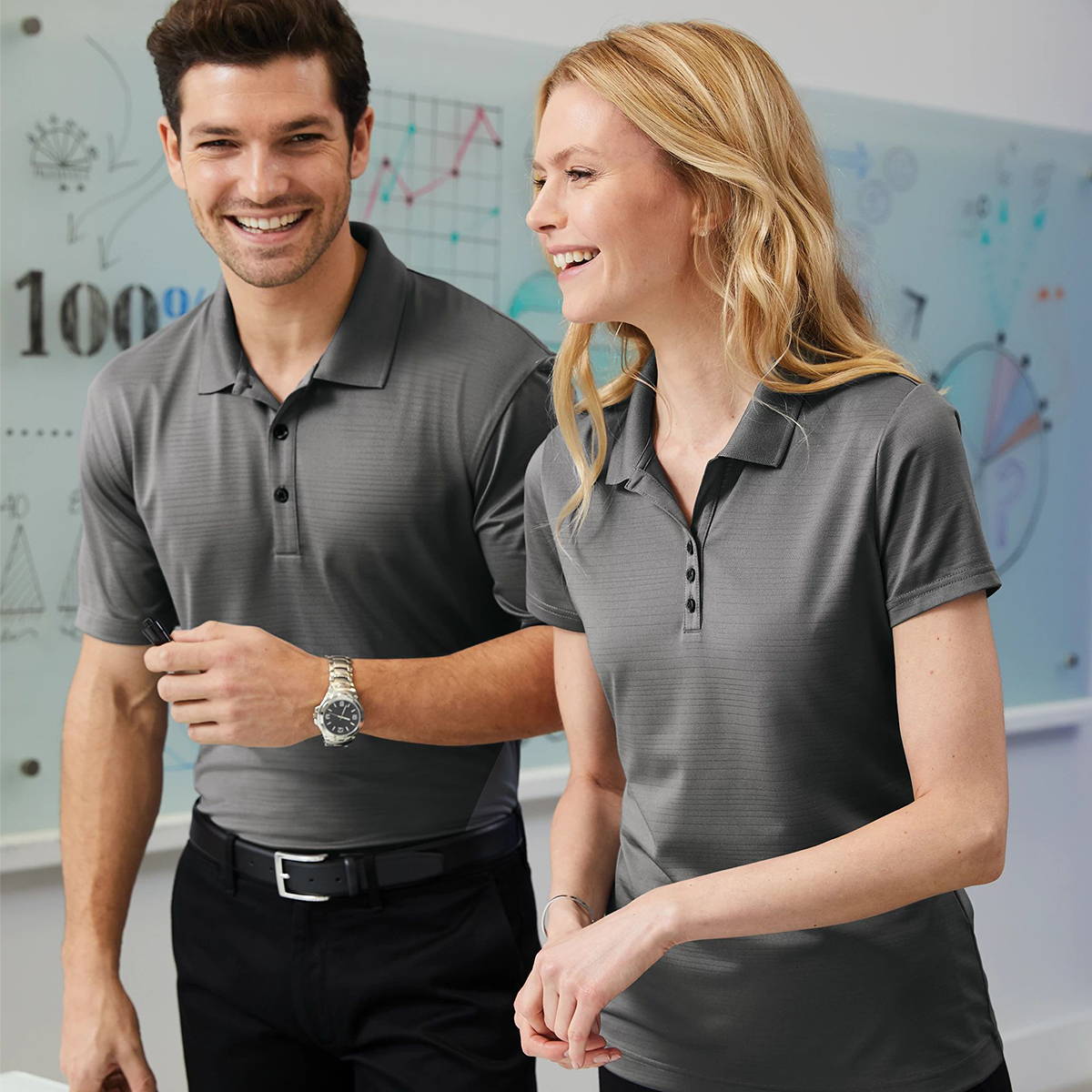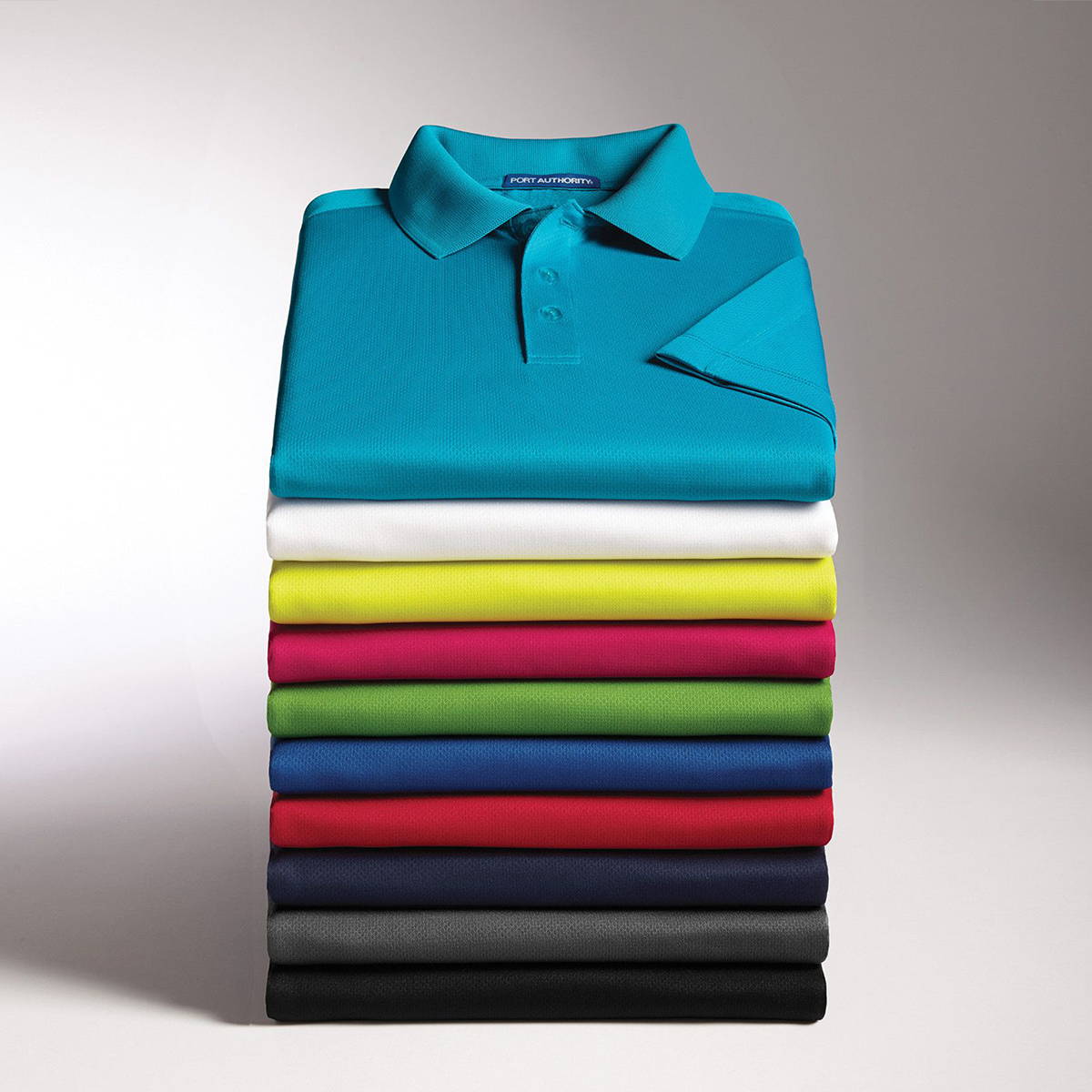 Performance Polo Shirts
Easy Care
Polyester polo shirts are renowned for their superior durability, strength and shape retention.
Polyester polo shirts provide a number of advantages when compared to other materials. The polyester fabric is incredibly durable and resistant to shrinking, fading, or pilling. It's also lightweight and breathable, making it perfect for keeping cool in warm weather. Additionally, polyester polo shirts are quite affordable and easy to care for. Whether you're looking for custom embroidery or basic polo shirts, polyester is the great choice.
Get a quote - Custom Polo Shirts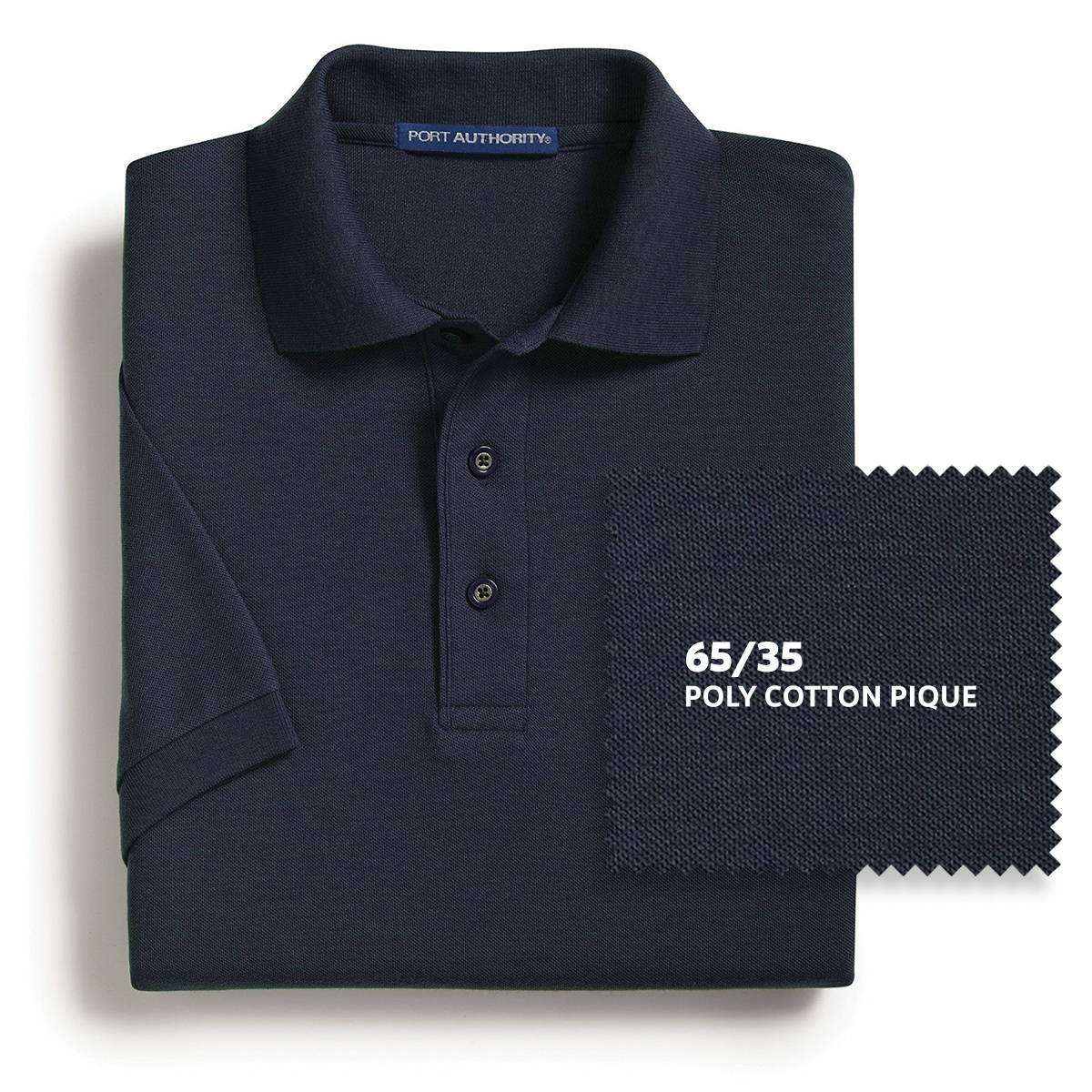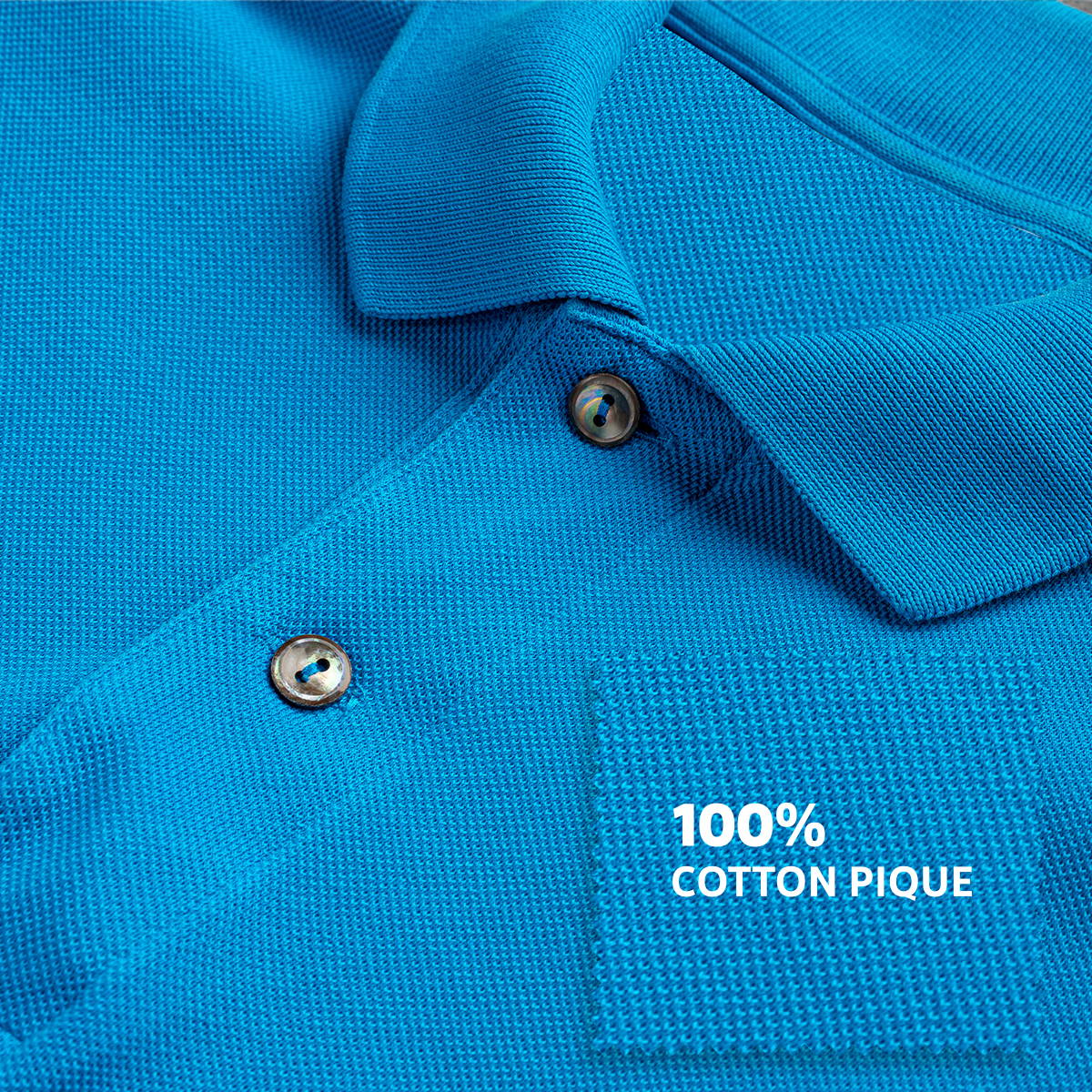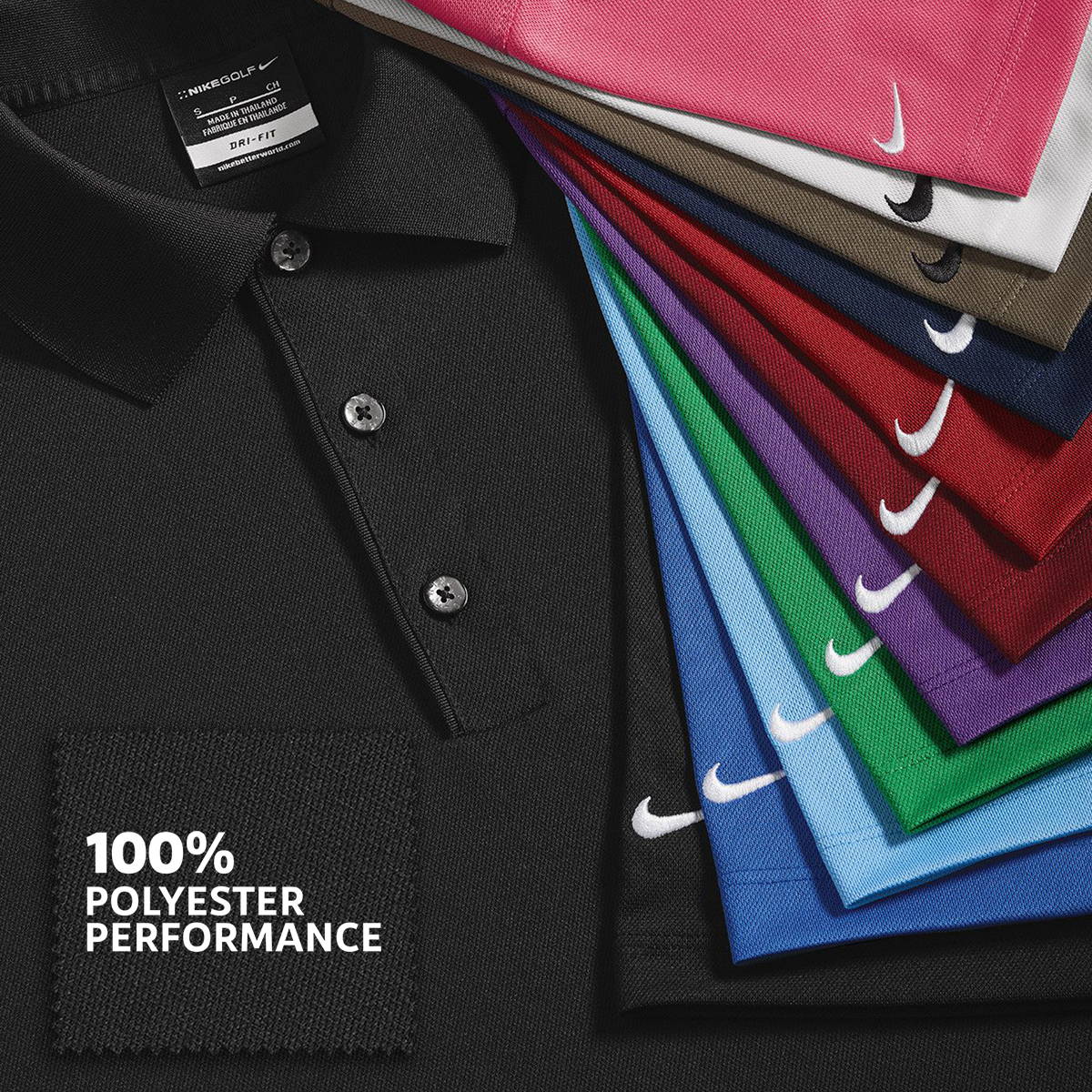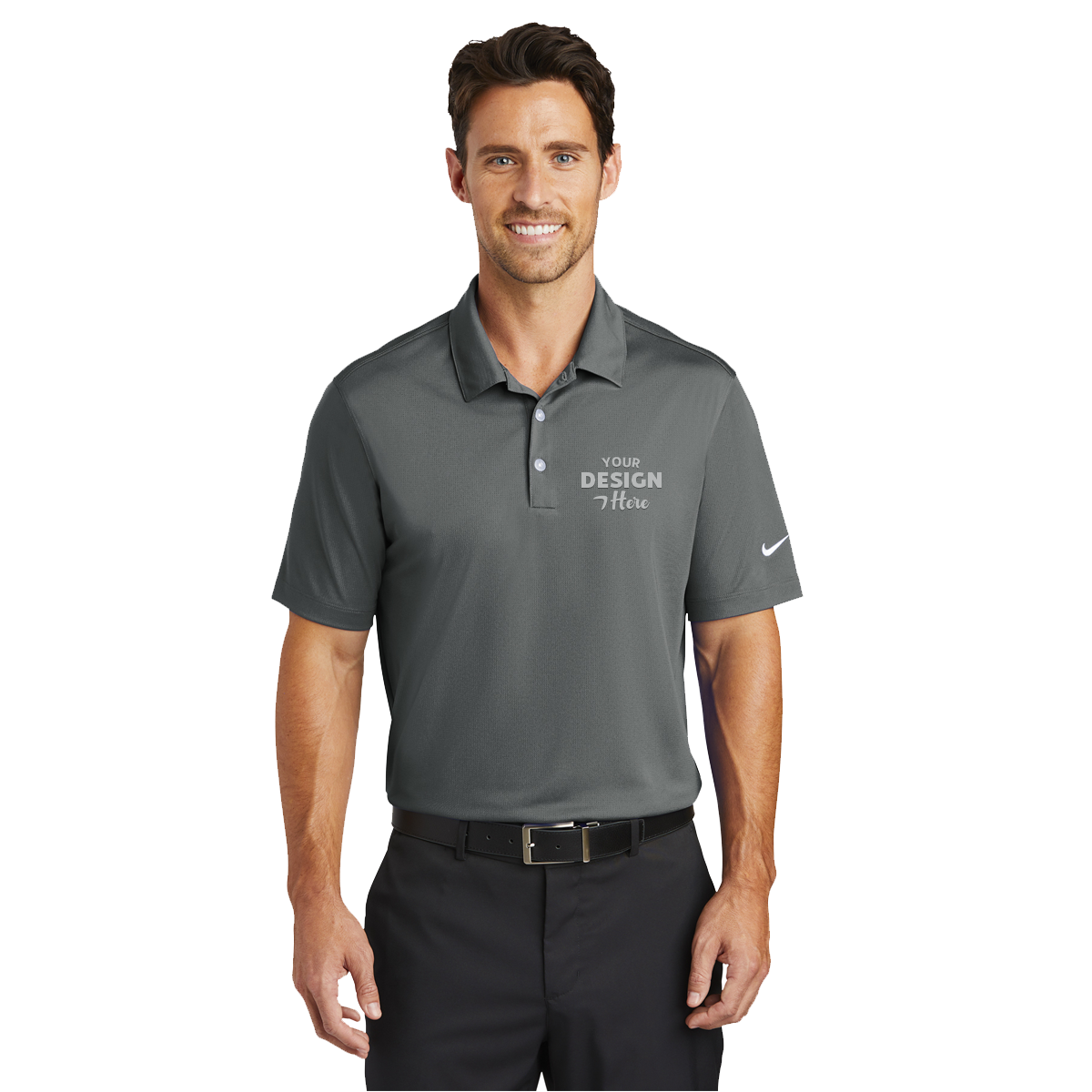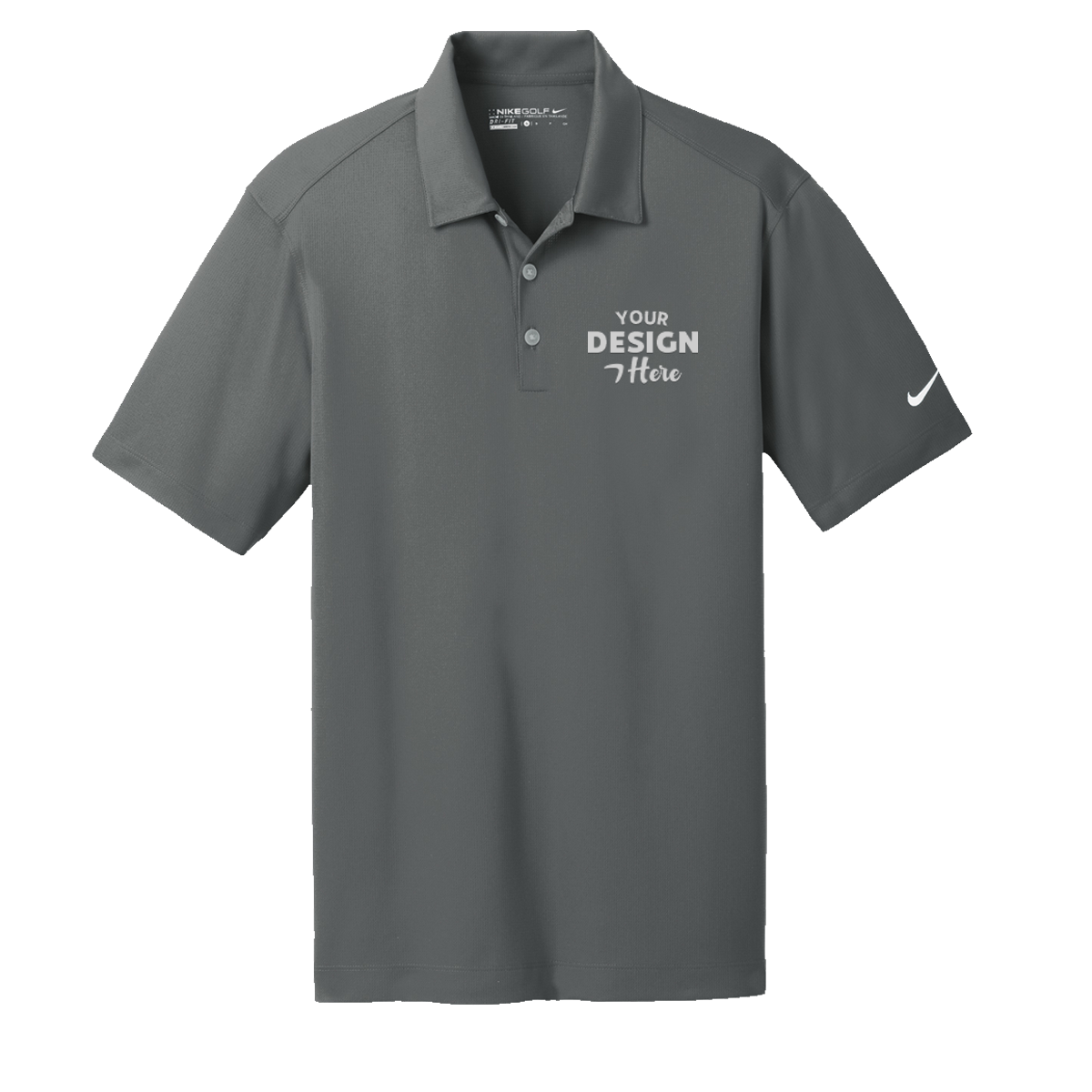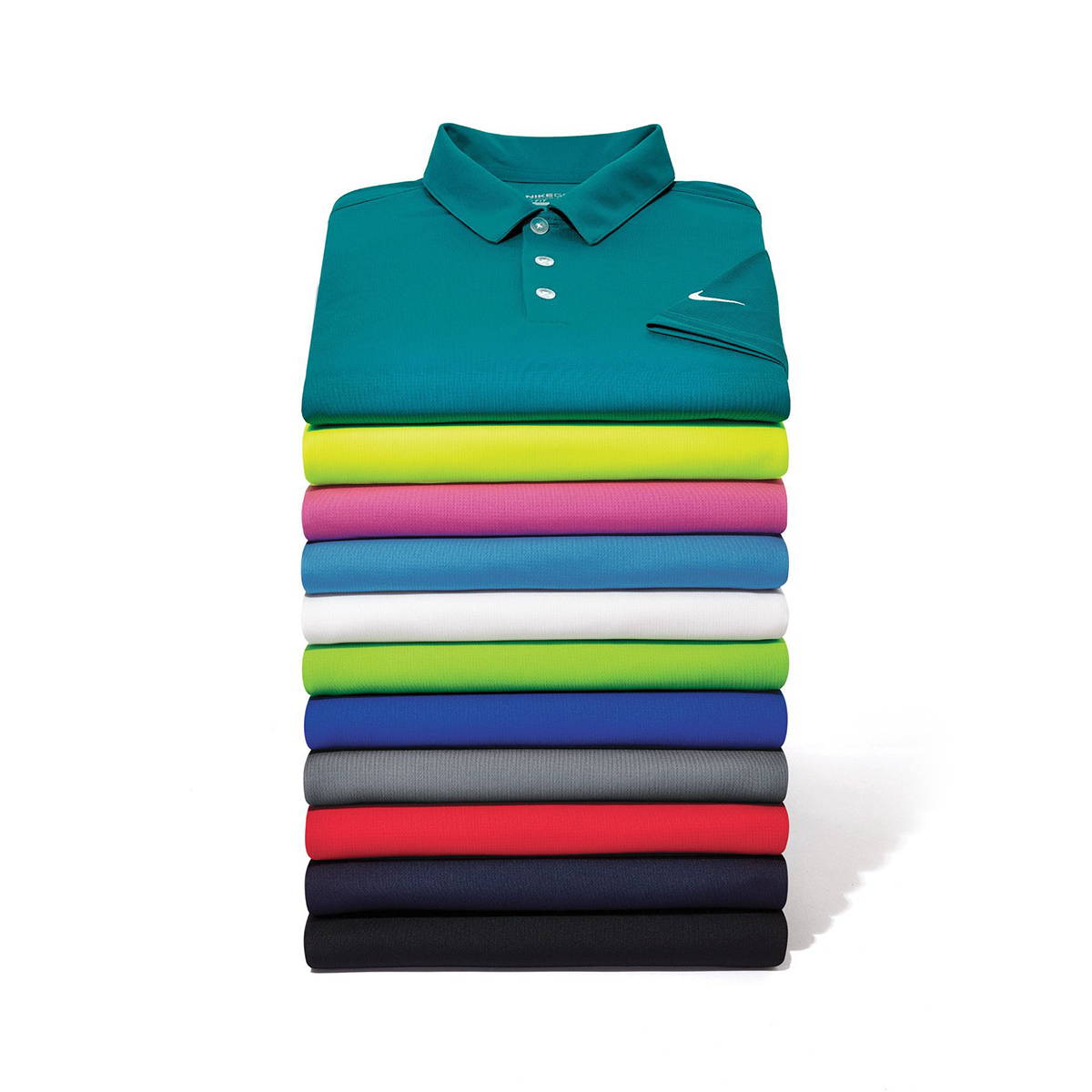 Custom Embroidered Nike Polo Shirts
A custom-embroidered Nike polo shirt can give your team a polished and cohesive appearance, boost brand recognition, and is composed of durable materials. They are suitable for a range of events and locations because they are comfortable and adaptable. Your staff will look more professional and help promote your brand by wearing custom embroidered polo shirts with your logo.
Nike created the Dri-FIT fabric technology, which is intended to wick moisture from the skin and keep you dry and comfortable. A Dri-FIT polo shirt is a polo shirt constructed with Dri-FIT fabric, which is lightweight and breathable and ideal for active wear in hot weather. Due to their reputation for wicking away sweat, Dri-FIT polo shirts are frequently used by athletes and sports teams. They come in a range of colors and styles and can also be worn more casually.
The Benefits of Wearing Nike DRI-FIT Shirts
Nike Dri-FIT shirts provide the ultimate activewear experience. Their breathable, lightweight fabric keeps you comfortable and dry during physical activities while their durable construction guarantees a long lifespan of use. Whether you're looking for something to wear as casual attire or performance apparel, these shirts come in an array of stylish colors and designs that meet any taste.
Custom DRI-FIT Polos For Your Business
As a business owner, you want your team to look professional and cohesive. One way to achieve this is by outfitting them in custom Nike Dri-FIT polo shirts with your company logo embroidered on the front. Not only will your team look great, but they will also appreciate the comfort and functionality of these shirts. Plus, the embroidered logo will help to increase brand recognition and awareness whenever your team is out in the community. Get a quote today and take the first step towards elevating your team's look and boosting your brand.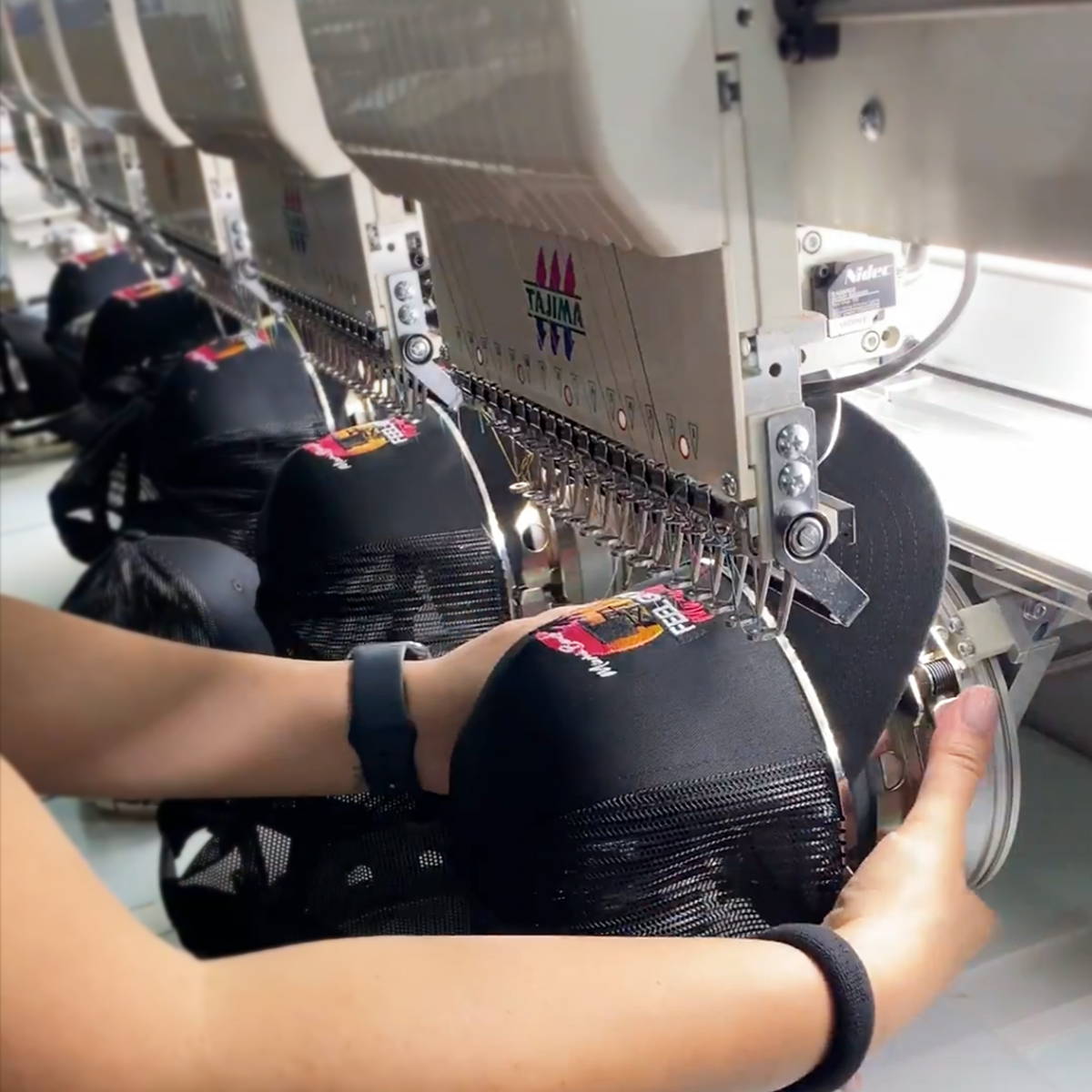 Our Miami, Florida - based facilities offer rush shipping to anywhere in the U.S. in just a few days!
Contact us for a quote on polo shirts today!
How long does an order take to be completed?
After sample is approved and payment is made by the customer, orders are ready in 1-2 weeks.
Will I be able to see sample before production?
When we send a quote we include pictures for your approval. We only start production after we receive customer approval.
Can I see a physical before placing a bulk order?
We stand behind our work but we can also offer physical samples before placing a bulk order. Please contact us at info@wueinc.com and ask for this service.
What is the minimum order?
Our minimum is 12 pieces.
What other items can you embroider?
From hats, bags, and jackets, to polo shirts, hoodies and uniforms – custom embroidery can be applied to almost any item,
ask for a quote today!
How to make custom embroidery designs?
We sketch out a design digitally on our embroidery software and convert an artwork into an embroidery file that the machines reads. In other words, a customer send us a .jpg file and we convert the file into a .dst.
This process is called digitizing.
After the embroidery artwork is made in our software. We choose the embroidery thread colors to match the design and transfer the embroidery artwork file to the machine.
Then, we run a sample on the machine to check if the embroidered artwork looks sharp. If is does, we start production or we made the correct adjustments accordingly to the embroidery artwork.
After the embroidery process in done, customized items go to our quality control department to make sure every piece is perfect before packing the order.
How much does custom embroidery cost?
The cost of custom embroidery can vary greatly depending on the size and complexity of the design, the number of items being embroidered,
Typically, embroidered designs can range from $5-$20 per item for small, simple designs to $50 or more for larger designs. In the end, all designs are different and the best way to find out the exact cost is to get a quote from an expert embroiderer.
Additionally, there may be digitizing fees if the design needs to be converted into a format that can be embroidered.
You want to show off your brand logo, but don't want to spend a fortune on traditional advertising.
Our custom embroidered hats are the perfect solution. We offer a wide variety of hat styles and colors, and we can embroider your brand logo onto each hat.
- Promote your business with a branded hat.
- Easily identify your employees or brand ambassadors.
- Feel proud to represent your business.
- Impress your clients with a unique and stylish promotional item.
- Show your team spirit with matching hats.
Give us a call or drop by anytime, we endeavour to answer all enquiries within 24 hours on business days. We will be happy to answer your questions our custom polo shirts!
You are in advanced mode.
You can turn it off in left sidebar. To use advanced options, you will need to enter your own Google Maps API Key.
Get Google API Key
Custom Embroidered polos - Nationwide shipping
You are in advanced mode.
You can turn it off in left sidebar. To use advanced options, you will need to enter your own Google Maps API Key.
Get Google API Key