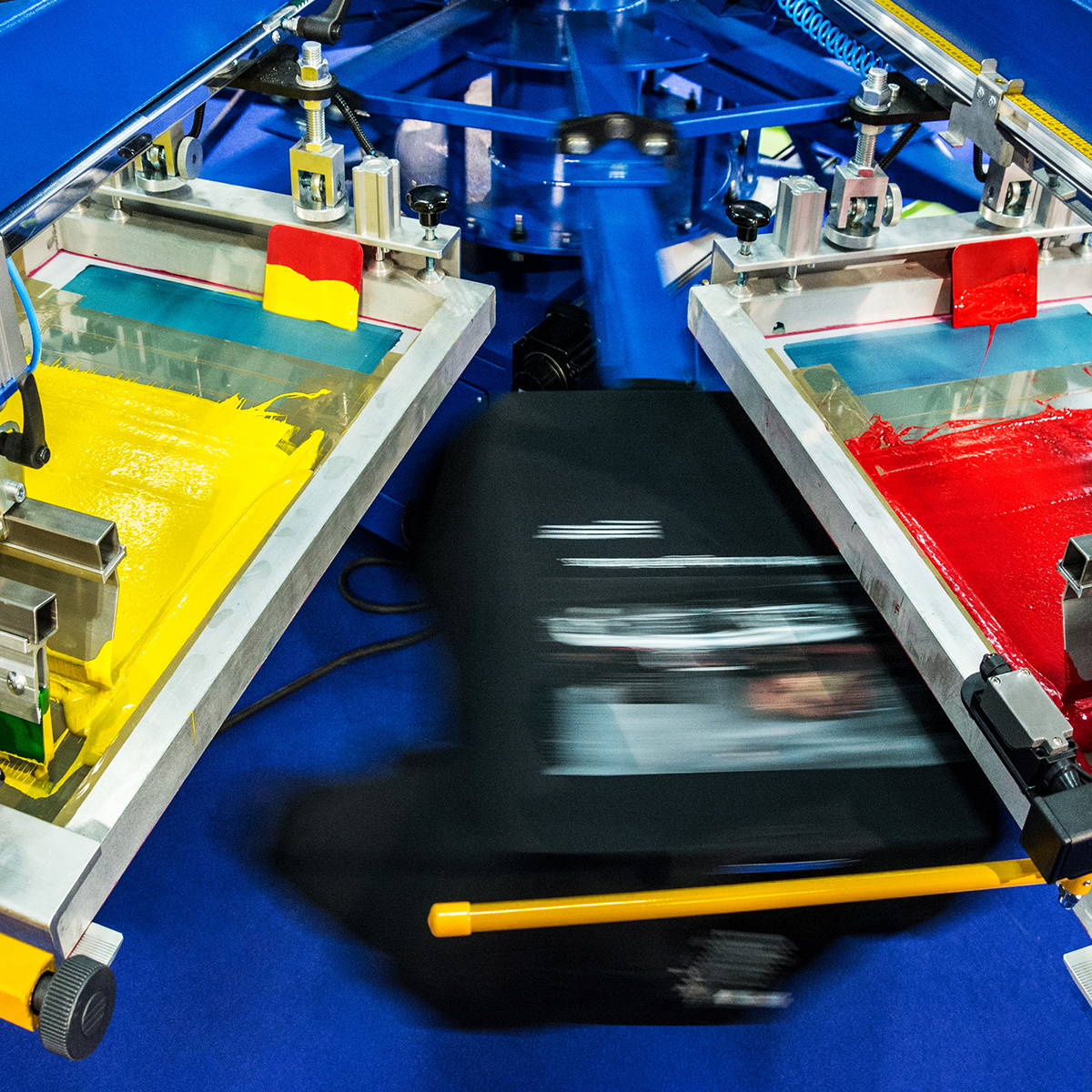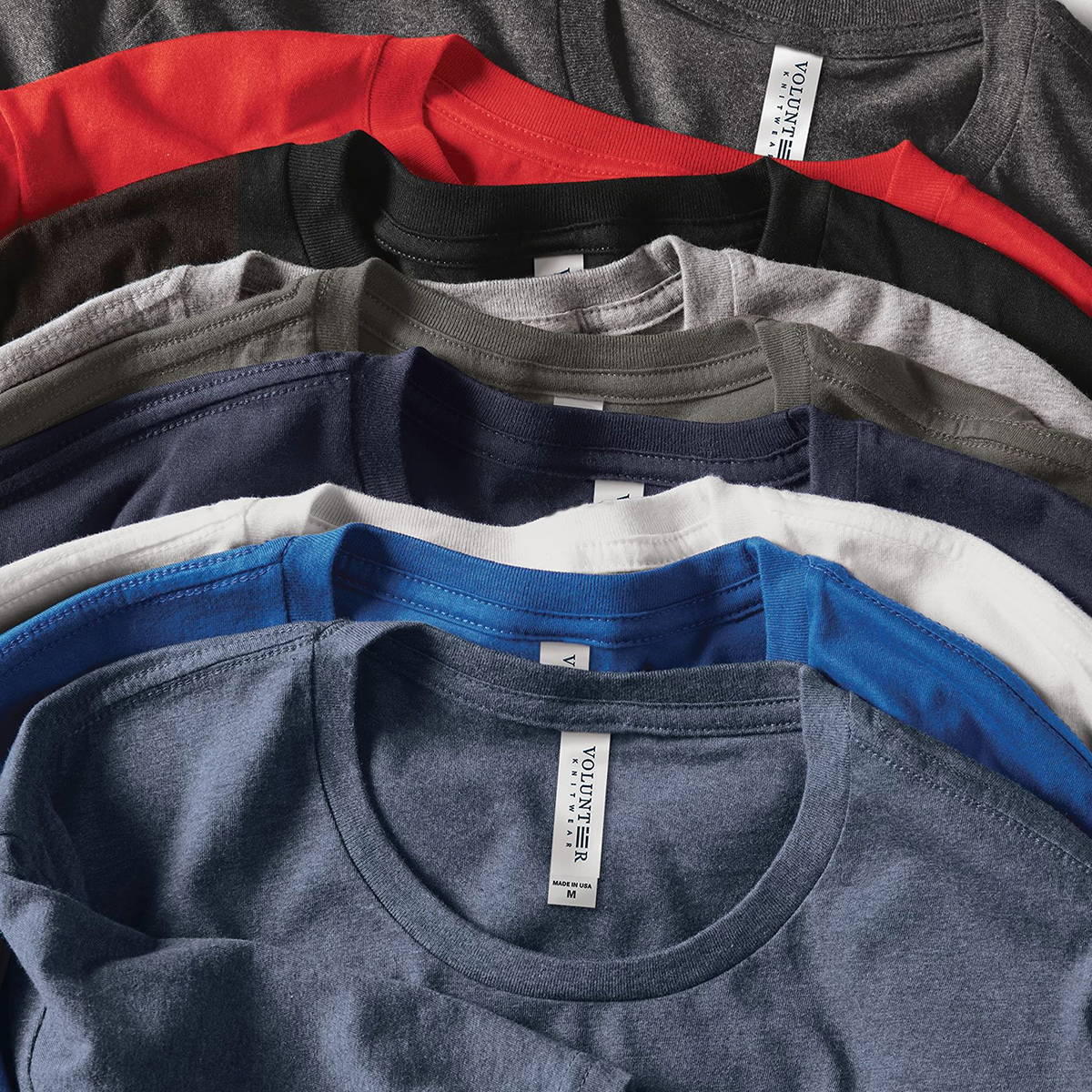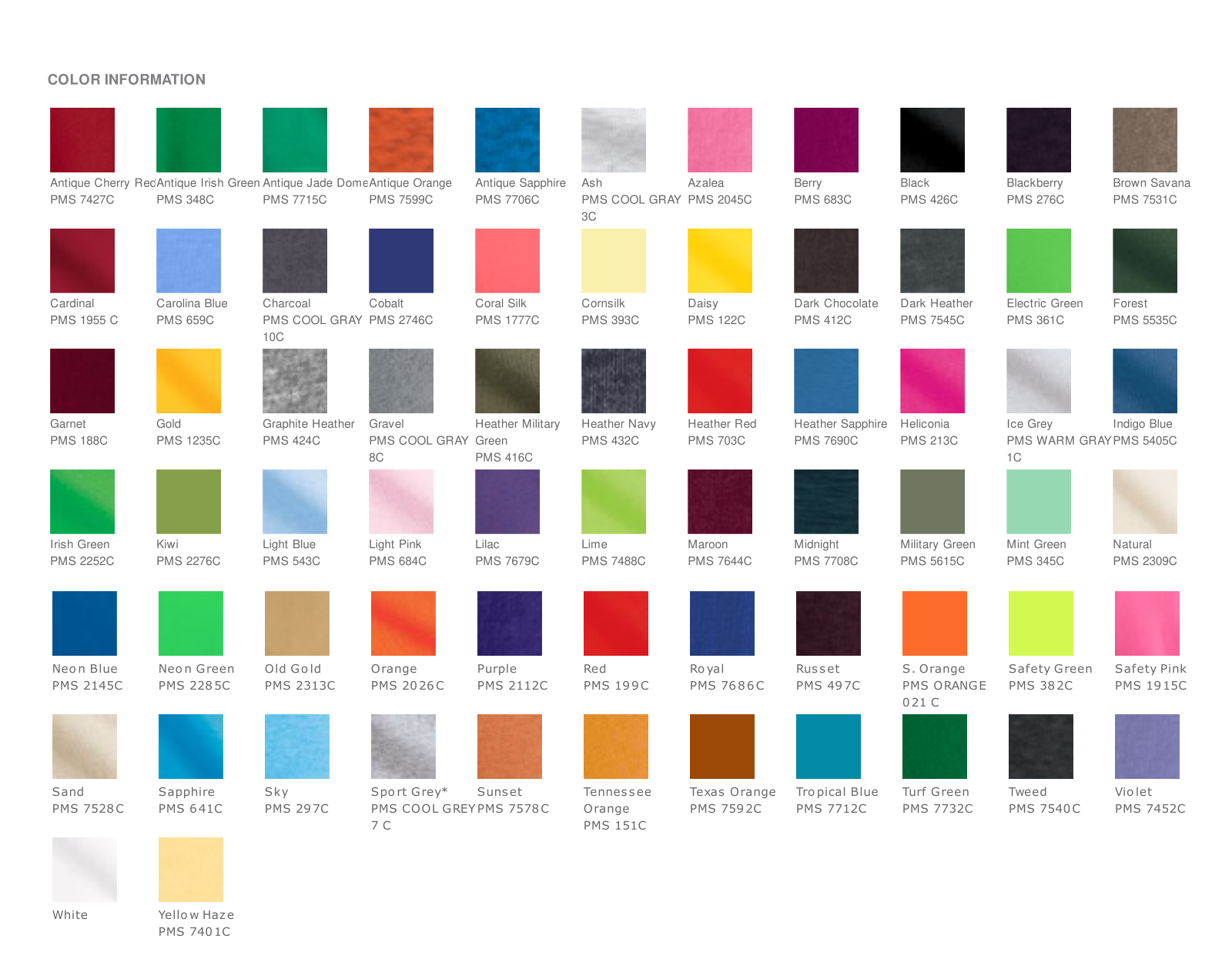 Custom t-shirts are an effective and affordable way to promote your business. Whether you're looking to uniform your staff, business event, or simply raise awareness for your brand, custom t-shirts provide an easy and impactful way to do so.
Whether you need simple one-color designs or more intricate multi-color prints, there is a solution that will work for you. And with fast turnarounds and affordable prices, it's easy to get the high-quality custom t-shirts your business needs at an affordable price.
We will work with you to create the perfect design for your t-shirts. So why wait? Get a quote today and see for yourself just how easy it is to order custom t-shirts!
How to print on T Shirts?
To start the order process, please fill out the
quote form
in this page and we will reply with our best shirt options for you to choose.
If you include your logo we will send a quote with a digital sample for best reference. (see samples below).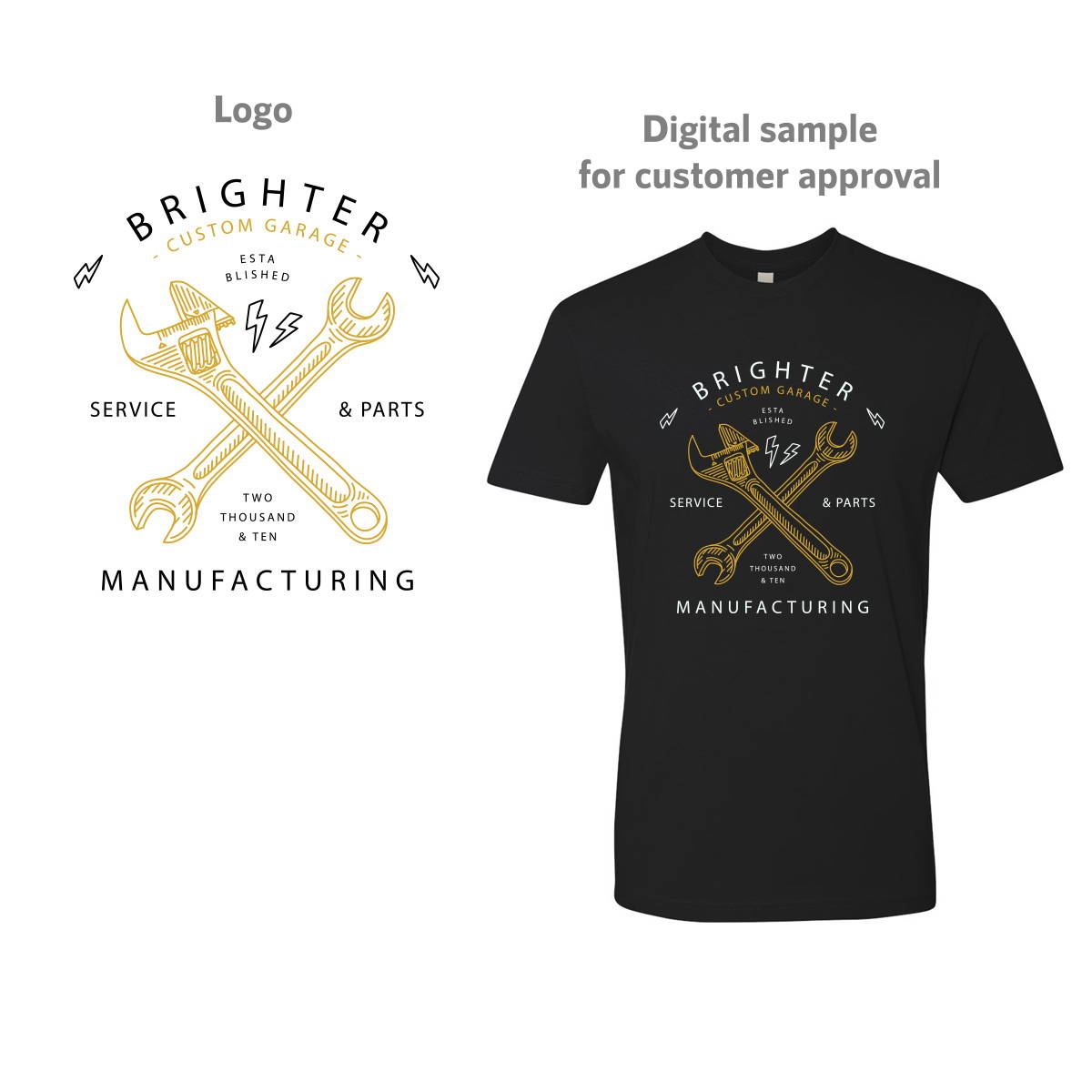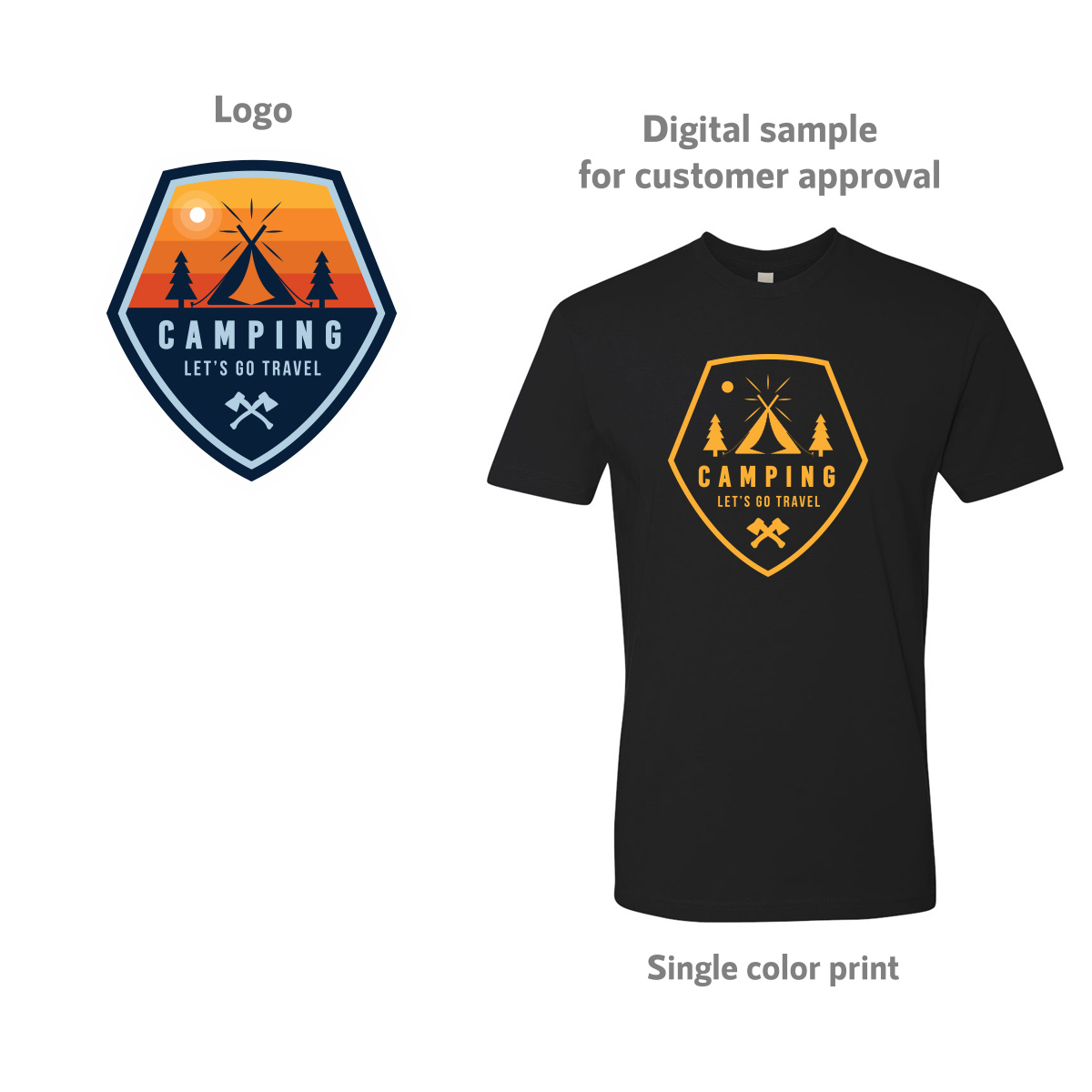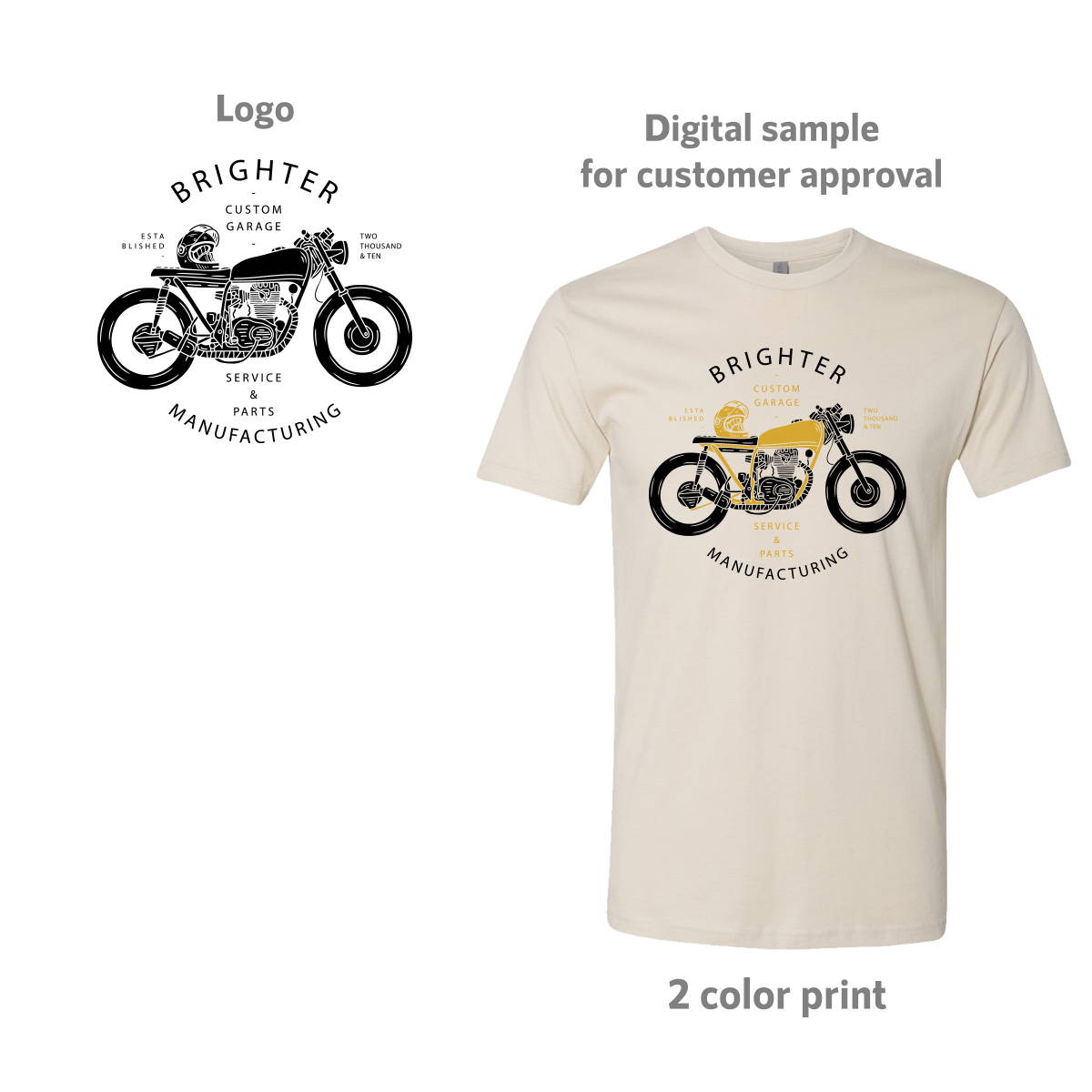 How long does an order take to be completed?
After sample is approved and payment is made by the customer, orders are ready in 1-2 weeks. Our team will send an email to notify you as soon as the order is ready.
What if I have a low resolution artwork?
It is important to for us to have a logo that looks sharp so we can deliver a crisp and professional print on your shirts.
We offer logo vector logo recreation. Send us your artwork and we will make sure you get a high quality print!
Before
After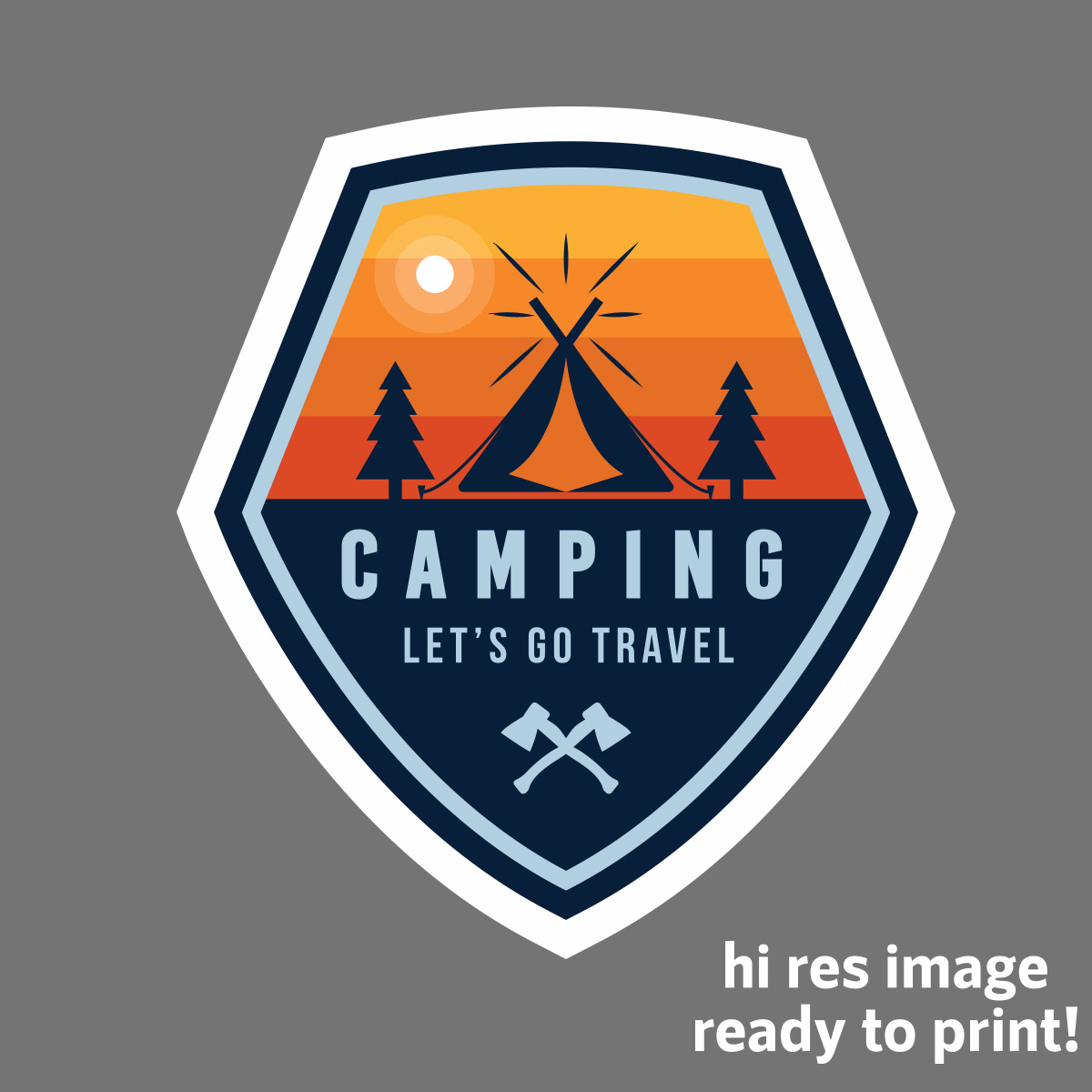 Will I be able to see sample before production?
When we send a quote we include pictures for your approval. We only start production after we receive customer approval.
Screen Printing
shirts is a great way to create custom apparel with your own design, logo, or slogan.
The process of screen printing involves creating a stencil – typically made of mesh stretched over a frame – that ink is pushed through onto the fabric of the shirt. This process can be done either manually or with the help of a press machine, depending on the size and complexity of your order.
Each print color on your design requires a screen and this is why shirts with multiple color designs cost more than single color print shirts.
What is the minimum order?
Our minimum order for screen printing is 12 pieces.
Do you ship orders nationwide?
We do! we offer nationwide shipping with UPS and we provide tracking numbers as soon as the order is shipped.
How do I know when my order is ready?
As soon as your order is ready, you will get an email confirmation with a note that your order is ready for pick-up at
our location
.
If customer request is shipping via UPS, we will provide a tracking number as soon as the order is ready.