Embroidered shirts offer a cost-effective, long-term way to promote your business and give your staff an unified, polished look. The name or logo of your company can be prominently displayed on all garments for customers to easily identify them. With custom embroidery you can create timeless designs that are both stylishly professional and comfortable at once. Embroidered polo shirts are a great way for your businesses to successfully project your brand in style!
Warehouse Uniform & Embroidery is a leading provider of custom embroidery services in Miami, Florida, and we help you with all of your embroidery needs. Whether you're looking to promote your company, outfit your employees, or create a unique gift, Warehouse Uniform & Embroidery can provide you with high-quality, custom embroidered polos, hats, and other apparel. We offer have a wide variety of products, colors, and styles to choose from, so you can find the perfect fit for your needs. Additionally, our state-of-the-art embroidery equipment ensures that your designs will be crisp, accurate, and long-lasting. With Warehouse Uniform & Embroidery, you can be sure that you are getting the best quality!
Don't Miss on these unbeatable DEALS
on custom embroidered polos
get them today!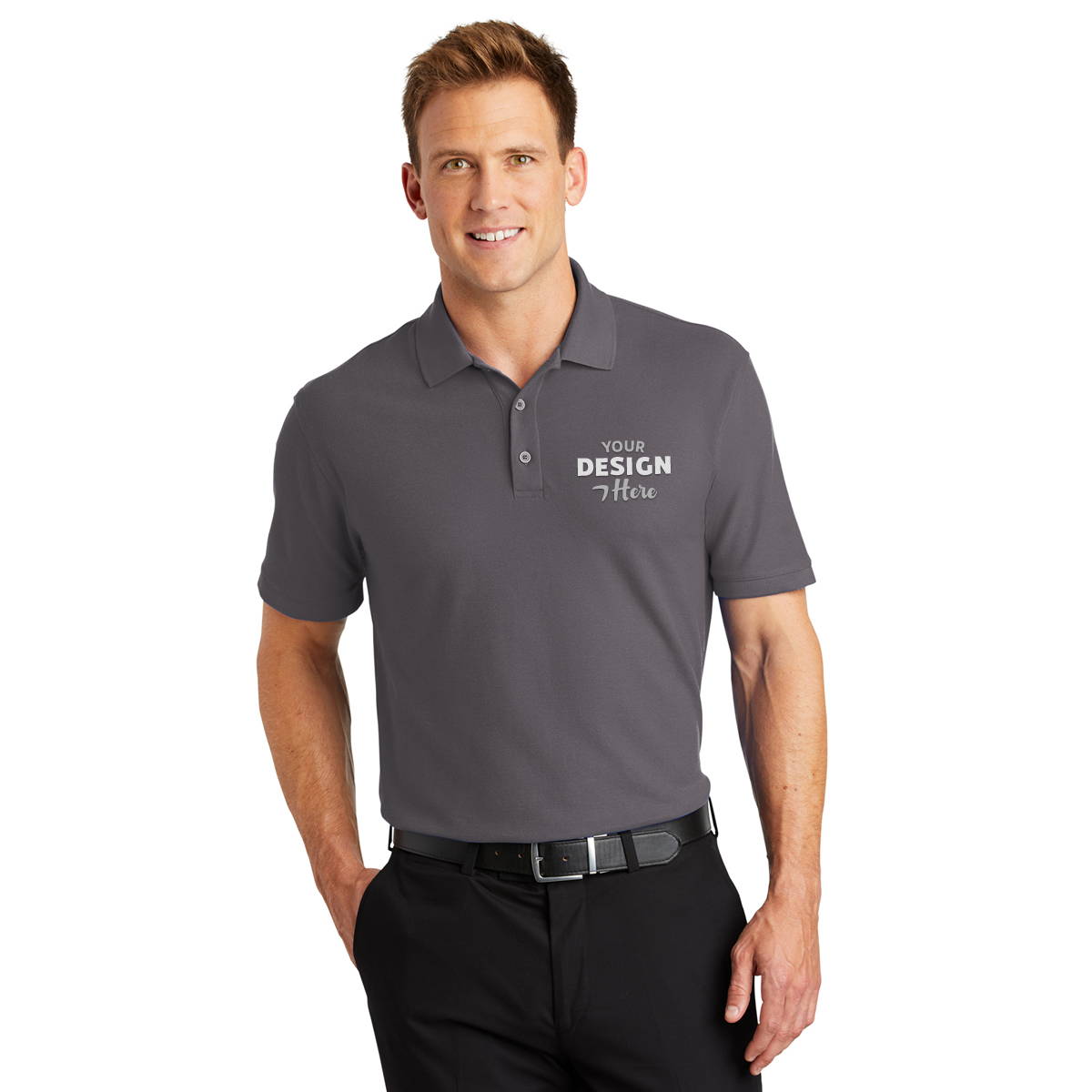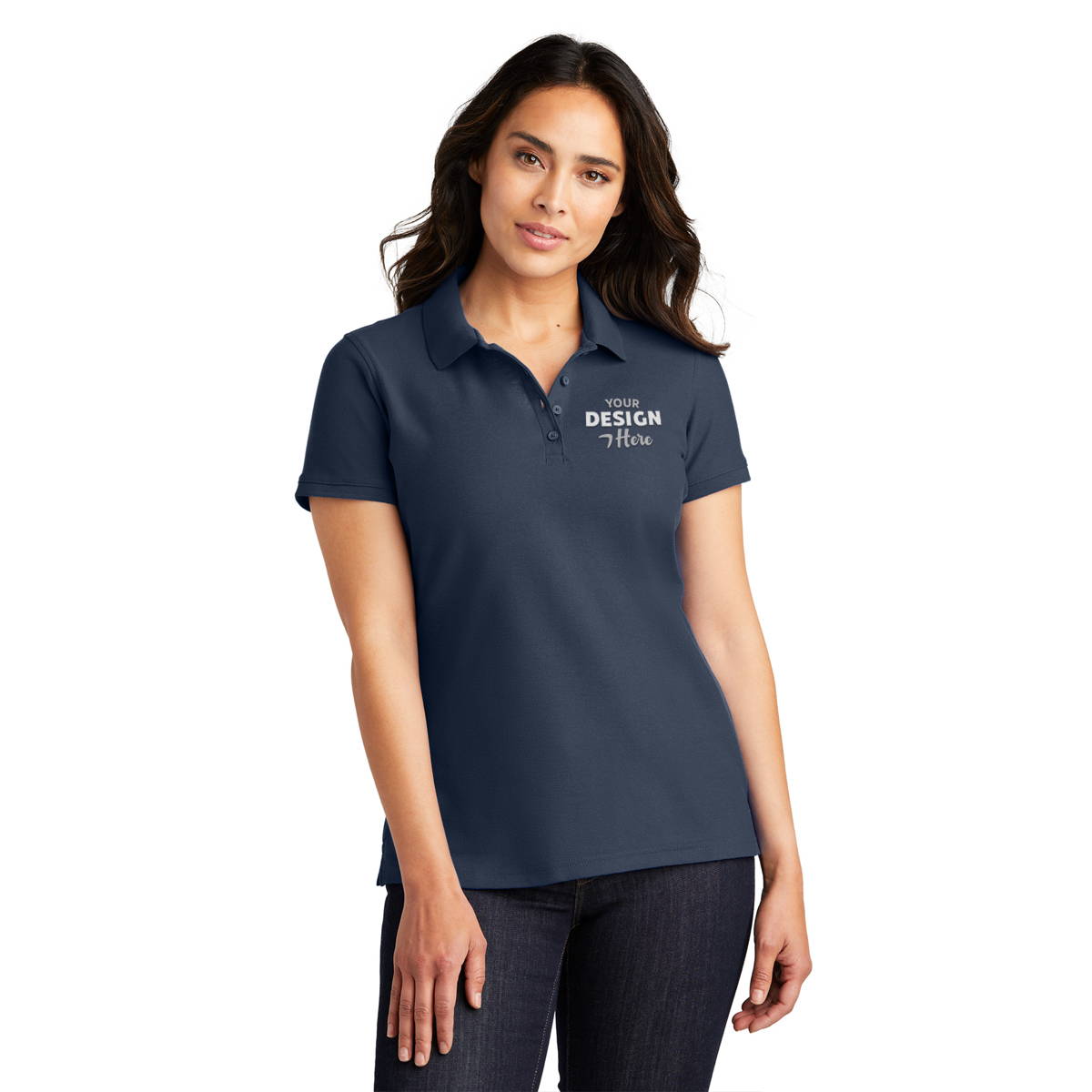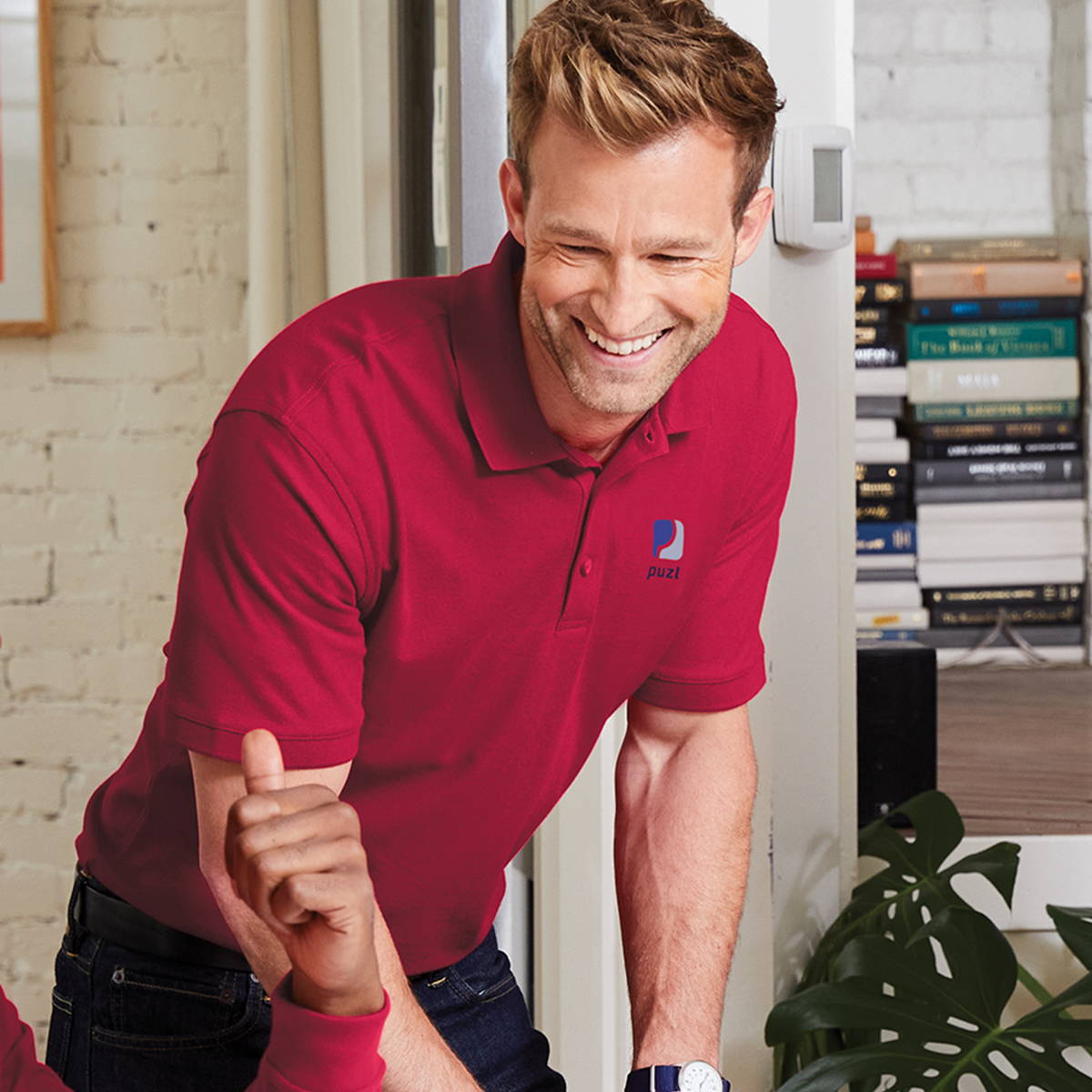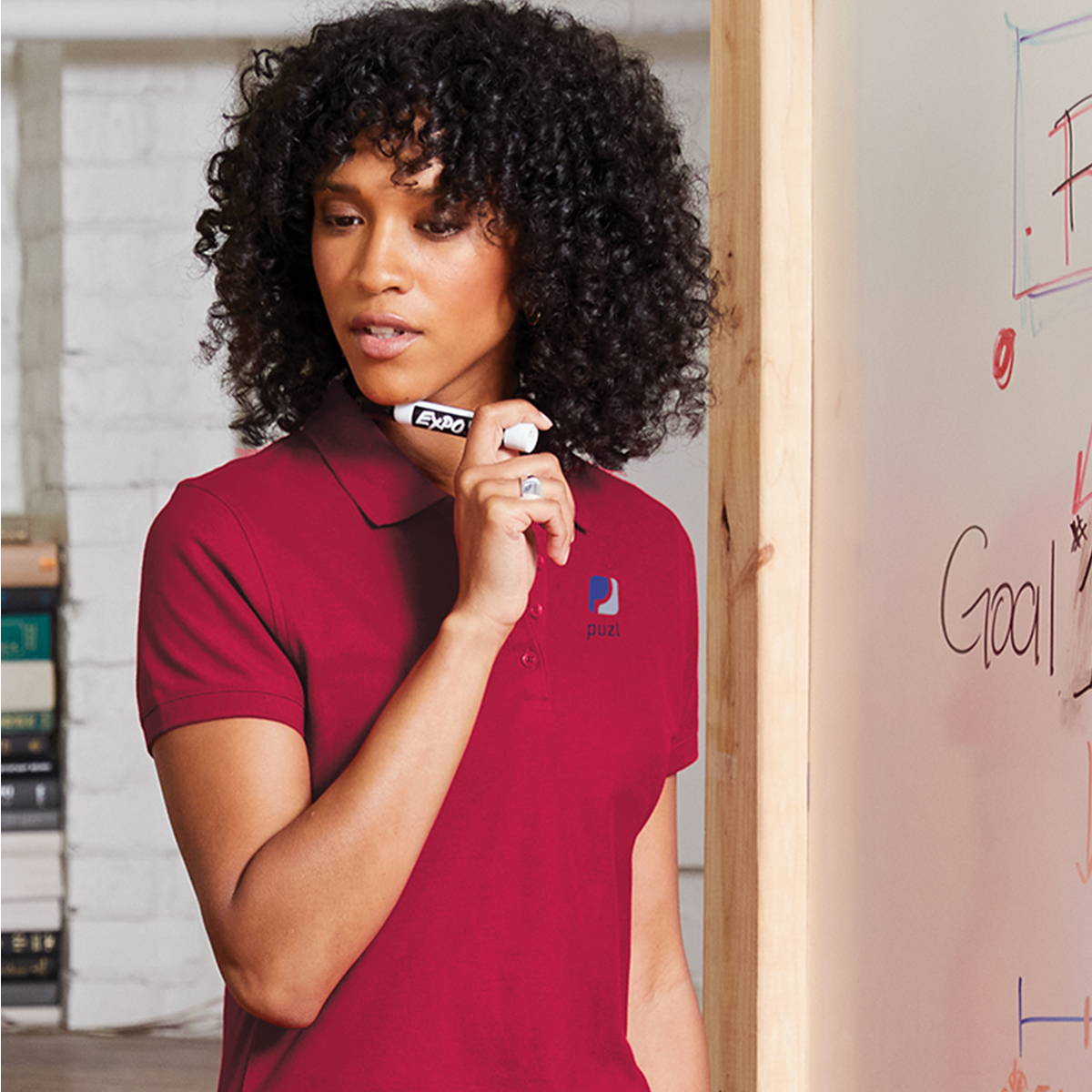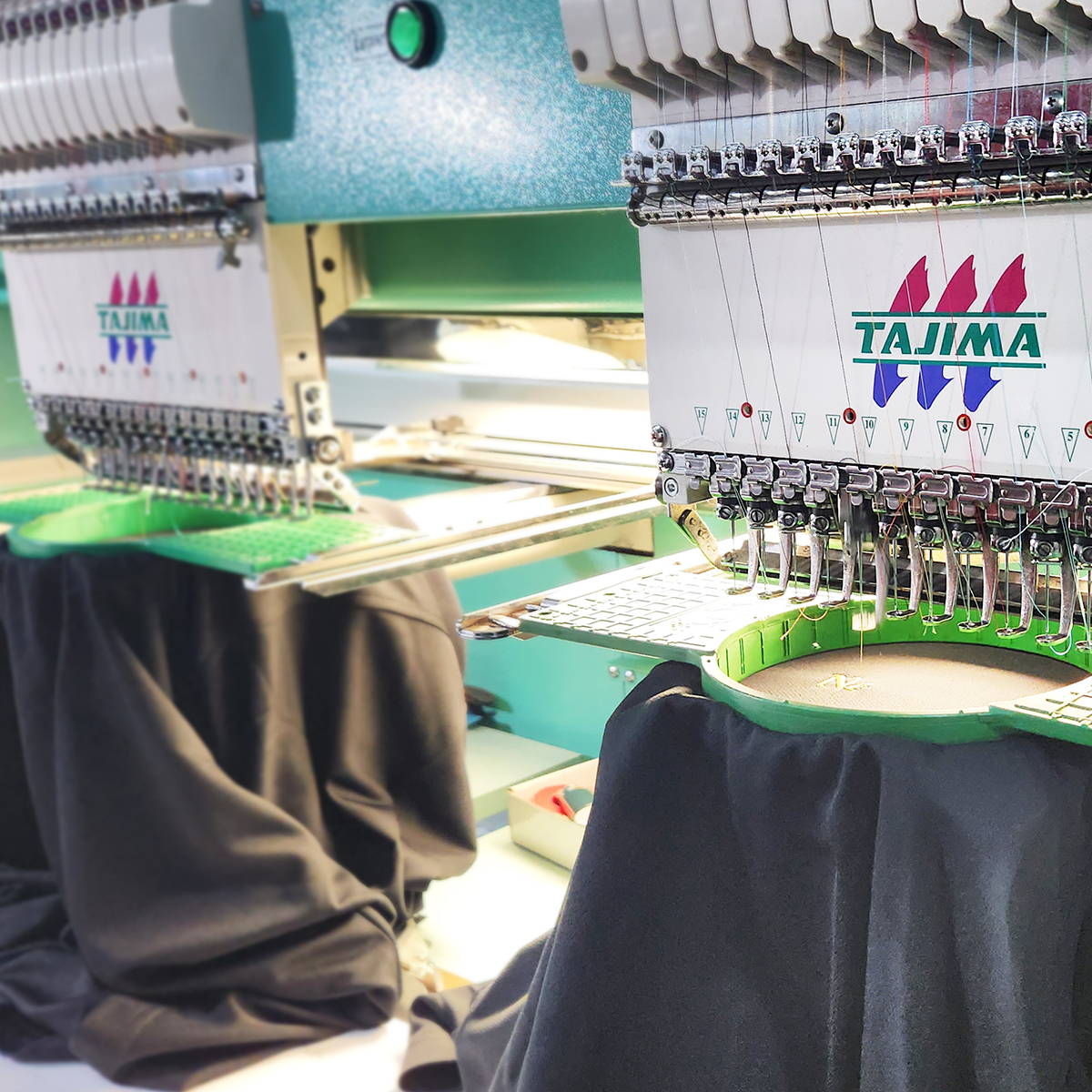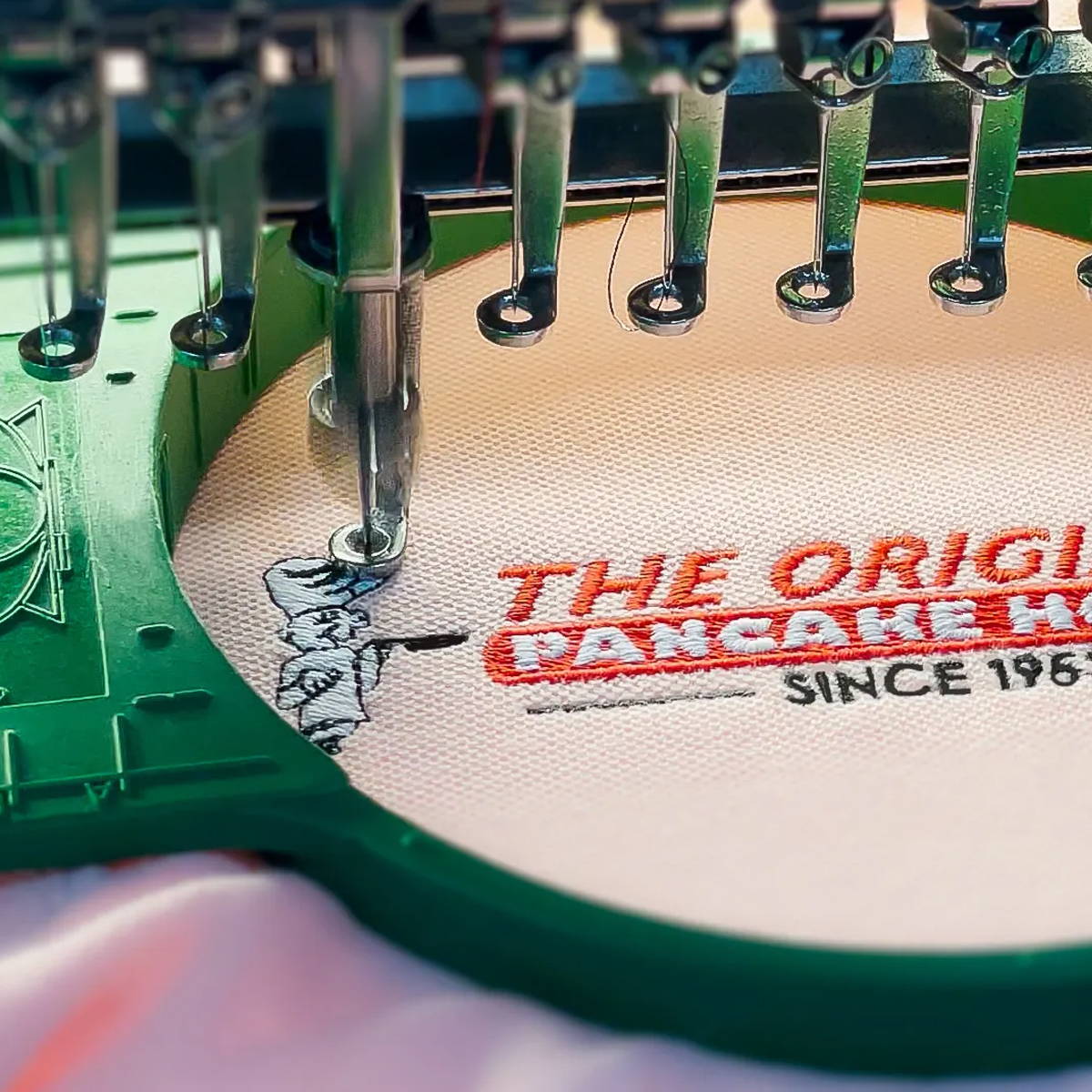 Port Authority Core Classic Pique Polo - K100
Get an indispensable polo for just about every uniforming need at Warehouse Uniform & Embroidery! This pique polo is designed for everyday wear, made of a durable blend of 60/40 cotton/poly pique material and featuring a flat knit collar and cuffs, 3-button placket with dyed-to-match buttons and side vents. Live in comfort and traditional good looks, all while taking advantage of our special offer and incredible value!
With Custom Logo Embroidered
Don't miss this amazing deal for just $
17.99, you can get your logo custom embroidered onto a Port Authority Core Classic Pique Polo.
Get a quote with your logo on this limited time offer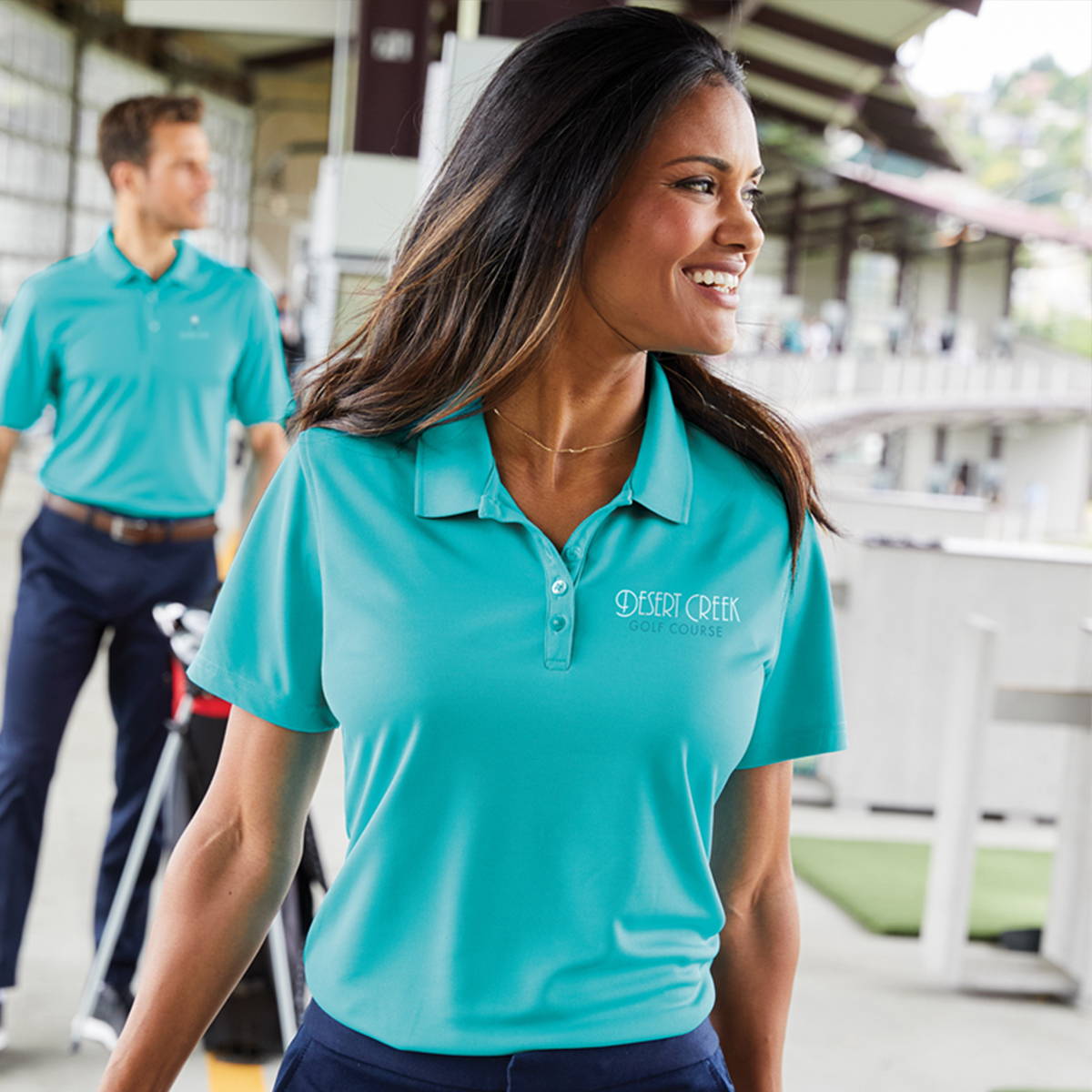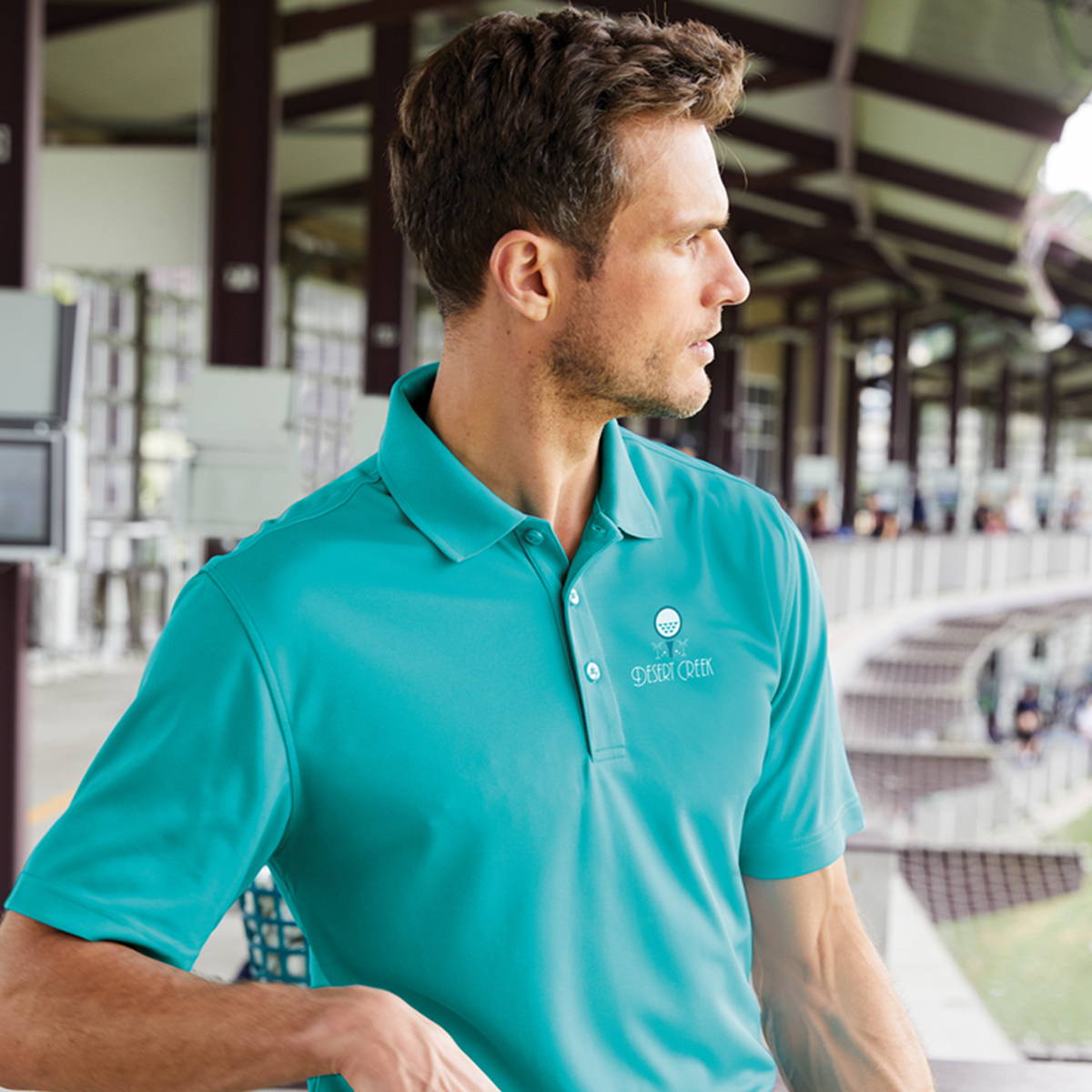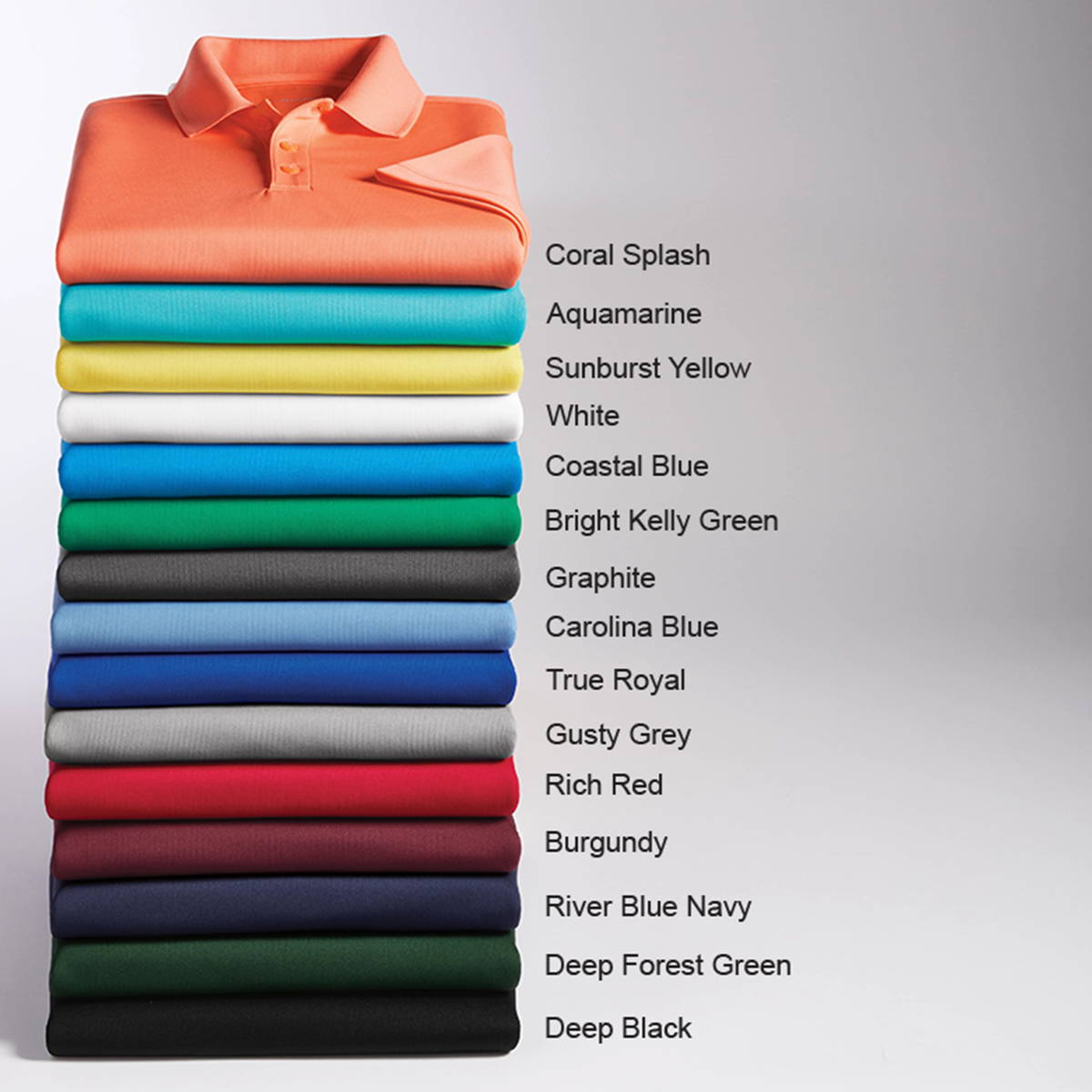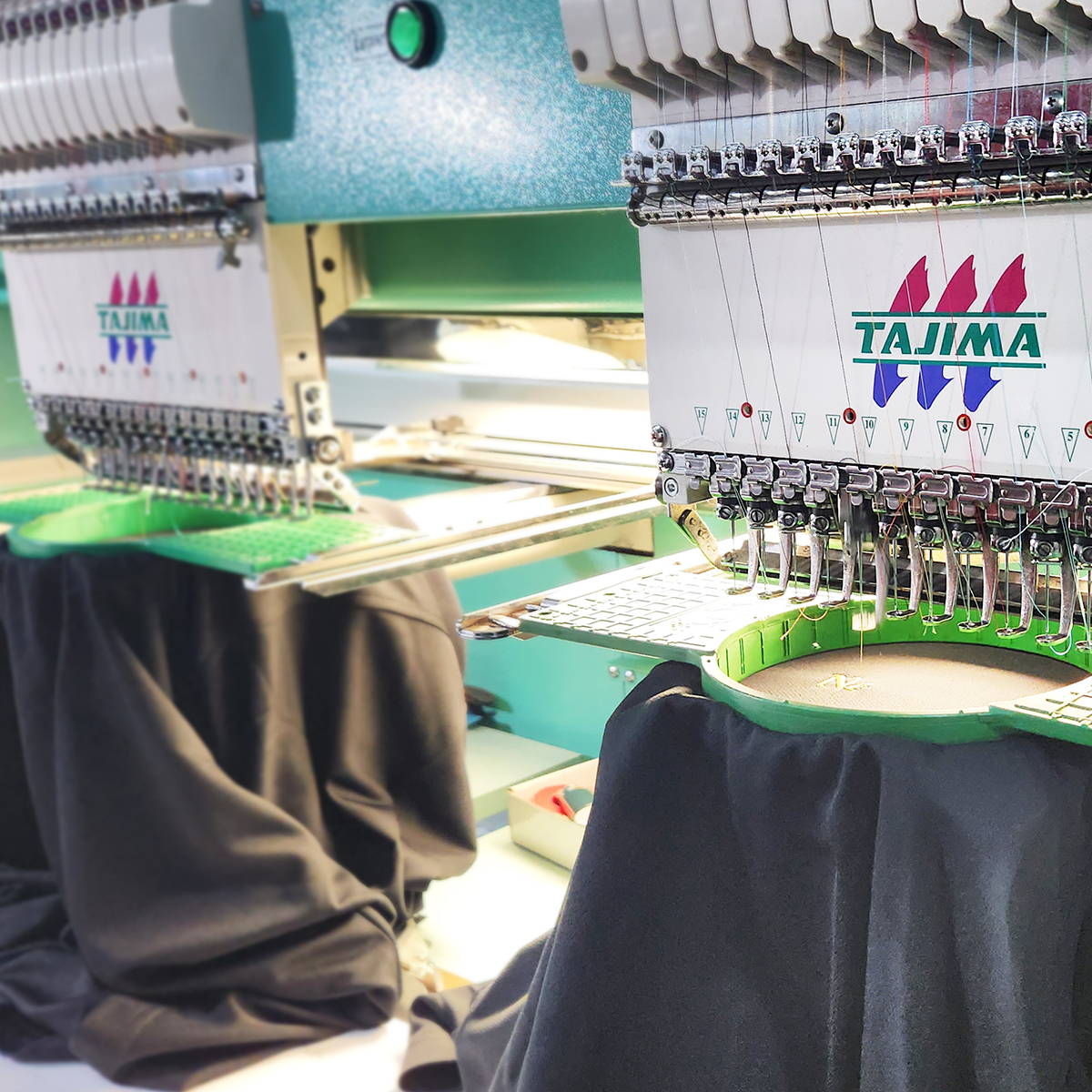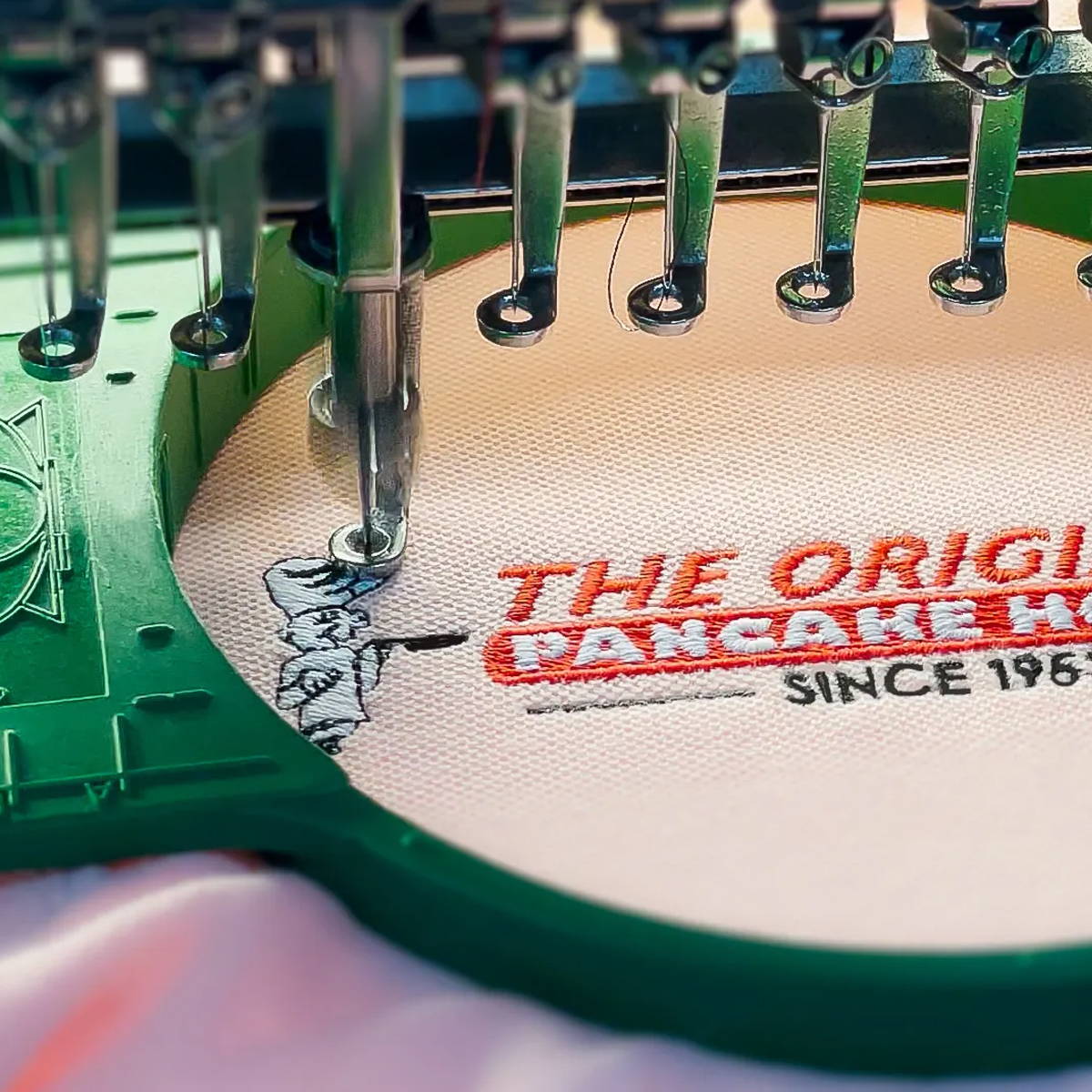 Port Authority Dry Zone UV Micro Mesh Polo - K110
This lightweight polo is made of a breathable and moisture-wicking 100% polyester material, which makes it perfect for outdoor or active wear. It also features an elegant flat knit collar and cuffs, 3-button placket with dyed-to-match buttons, and UPF 30+ sun protection – all at an unbeatable price! Get your logo embroidered today and take advantage of this special deal!
With Custom Logo Embroidered
Don't miss this amazing deal for just $
19.99, you can get your logo custom embroidered onto this Best Seller Dry Zone UV Micro-Mesh Polo!
Get a quote with your logo on this limited time offer!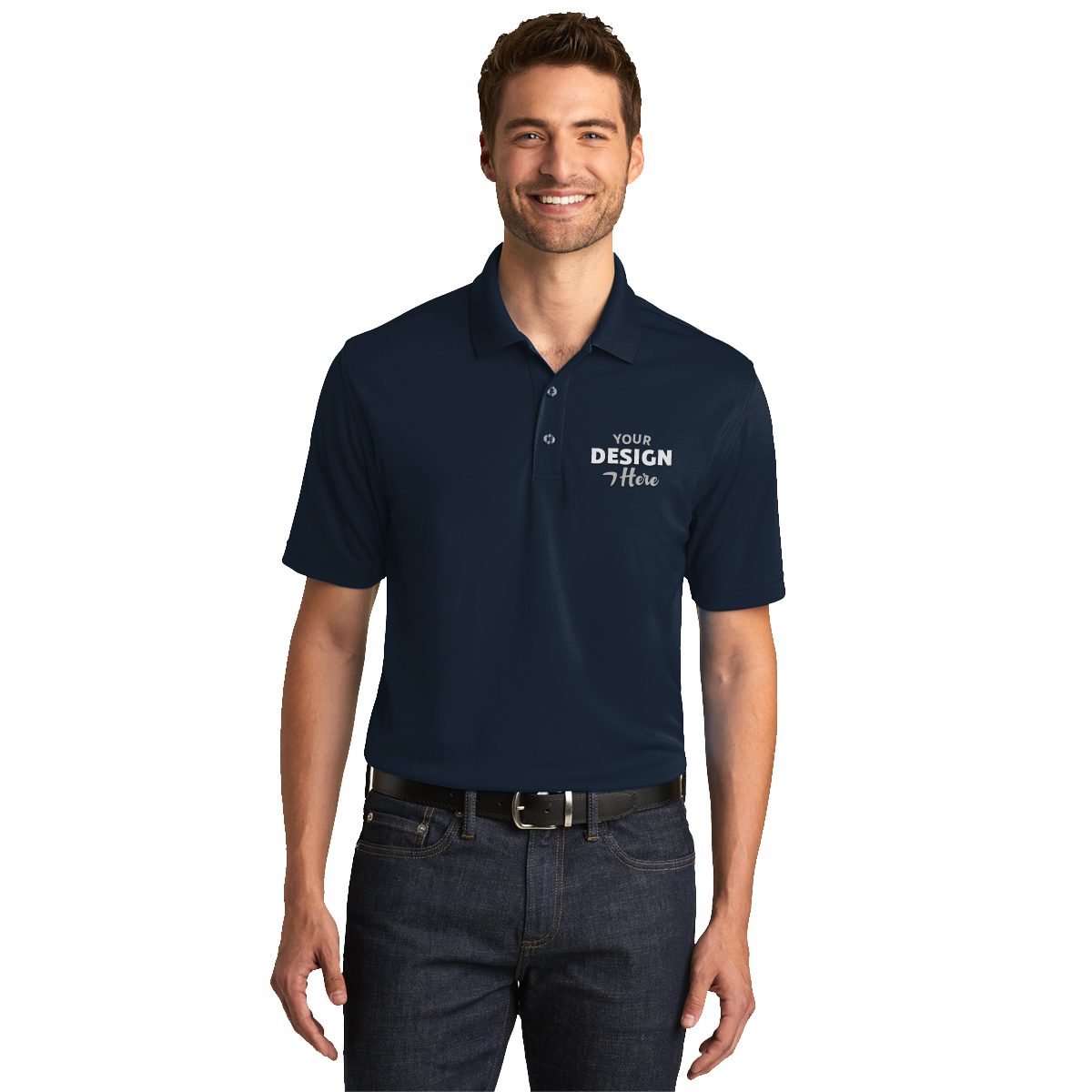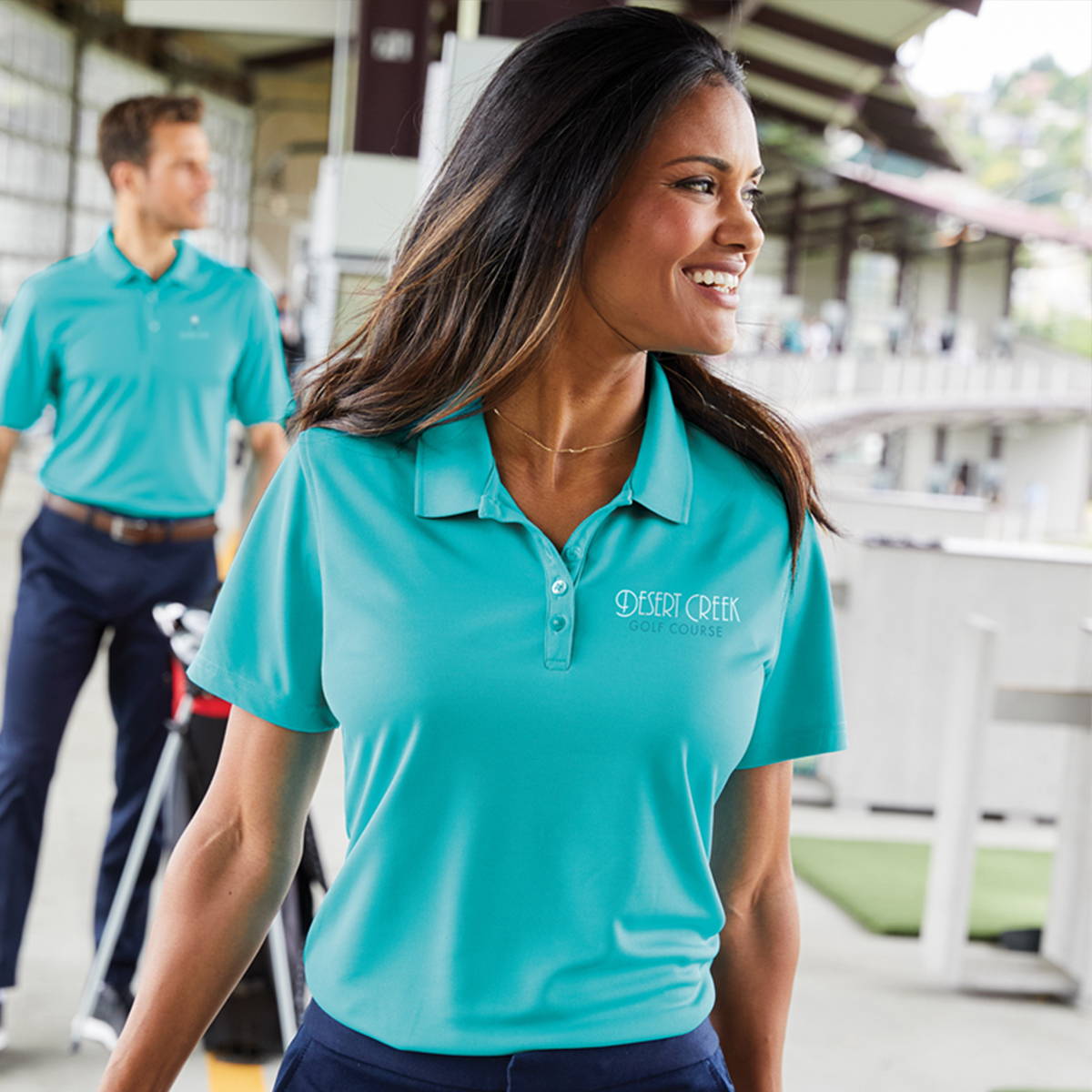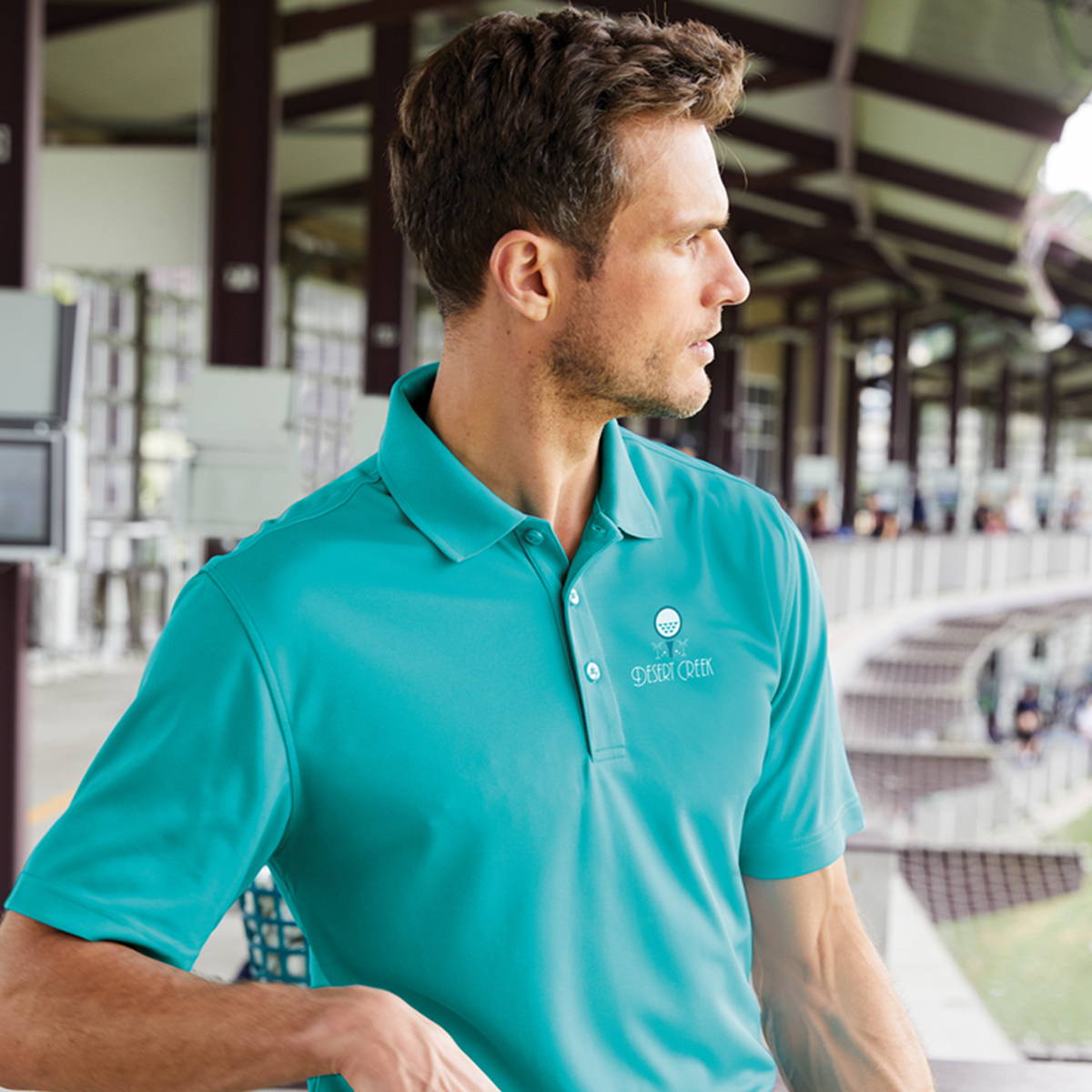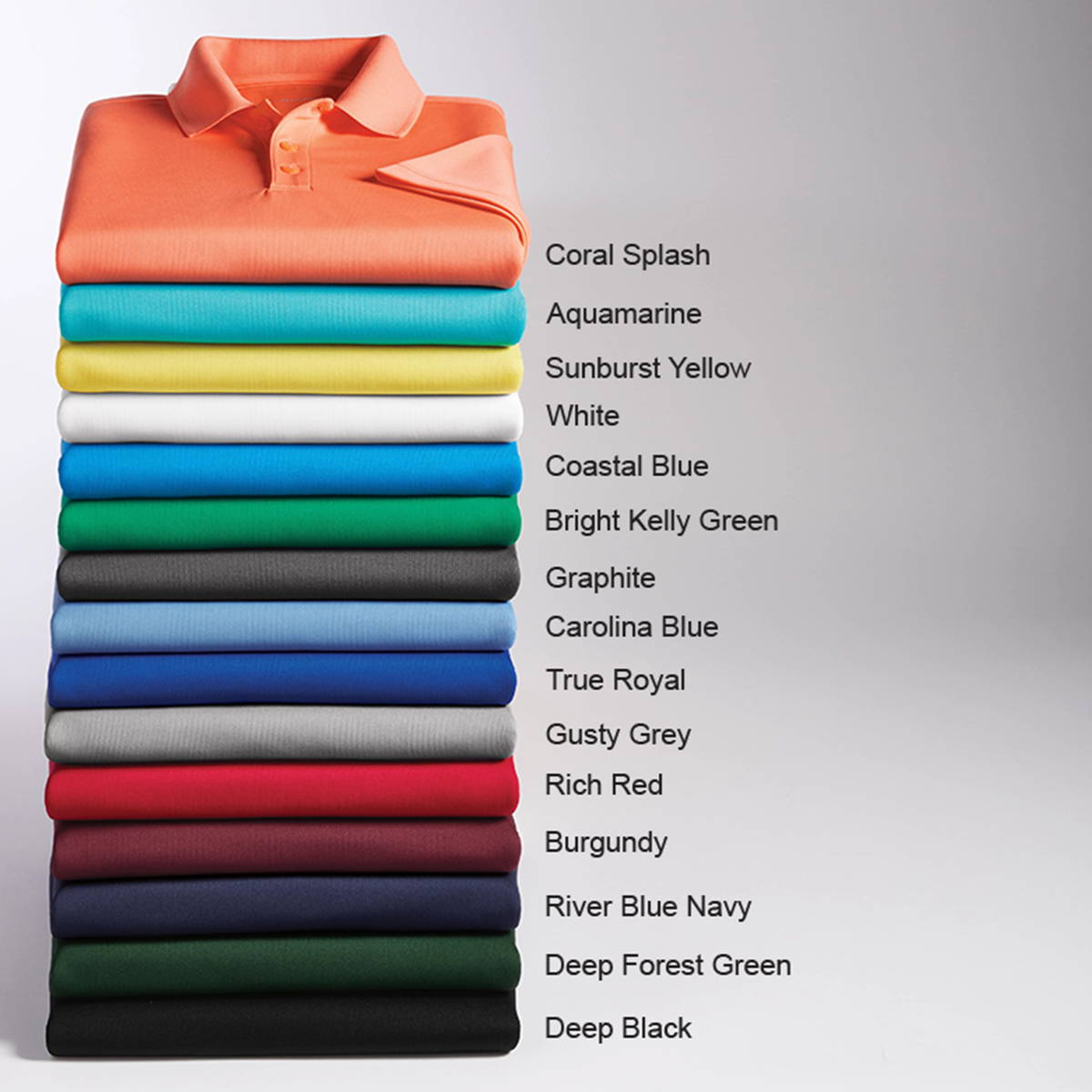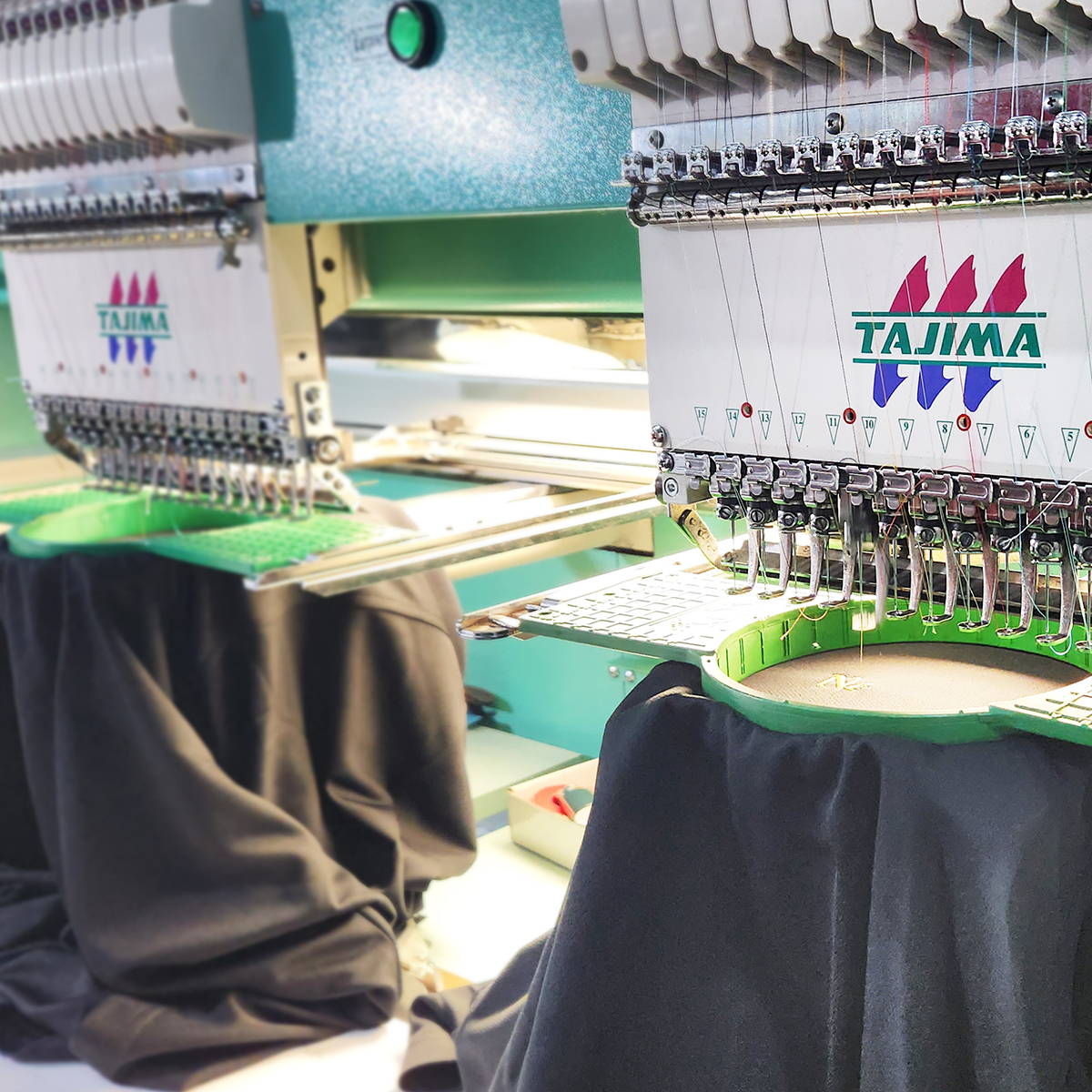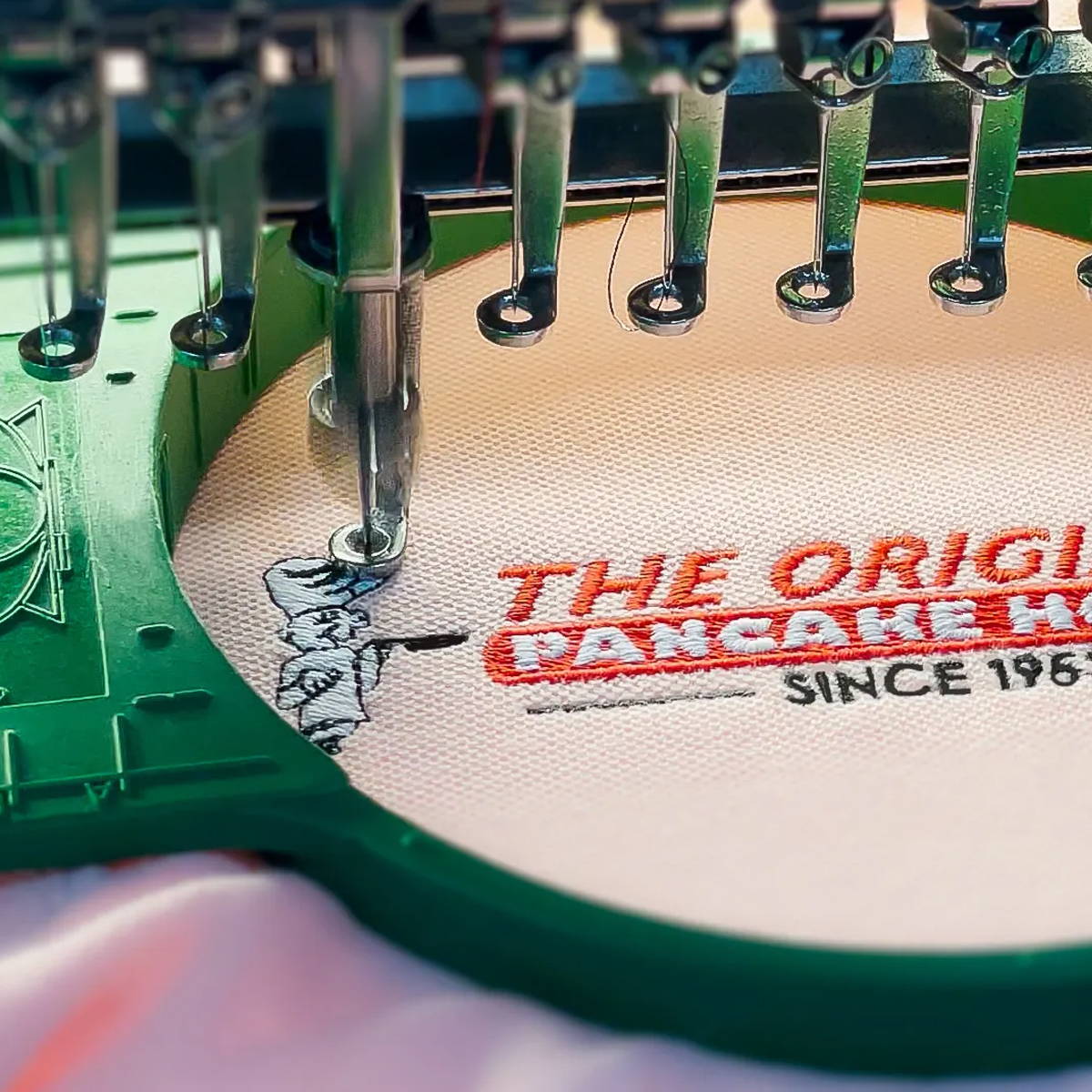 Customize your own custom embroidered uniform.
High-quality embroidery at affordable prices that will be perfect for to promote your company with a professional look.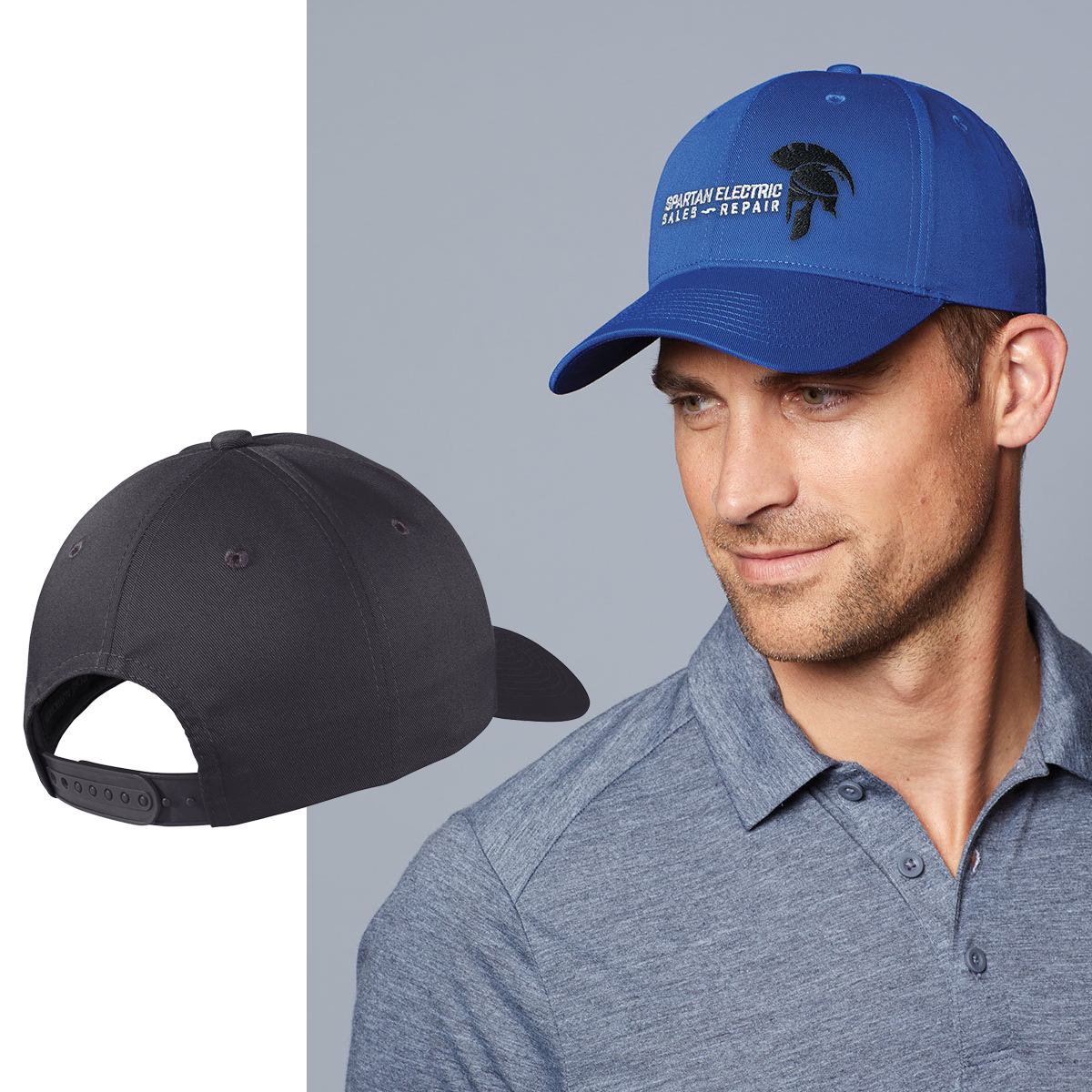 Port Authority Snapback - Fine Twill Cap
Adding your company logo to custom embroidered caps is a great way to enhance your brand visibility. Embroidery adds a professional and polished. These fine twill caps not only can help you advertise your business, but they are also more cost-effective than other branding methods to showcase your brand.
Now's the time to add a unique, stylish flair to your business look with our custom embroidered caps. Don't miss out on this great deal!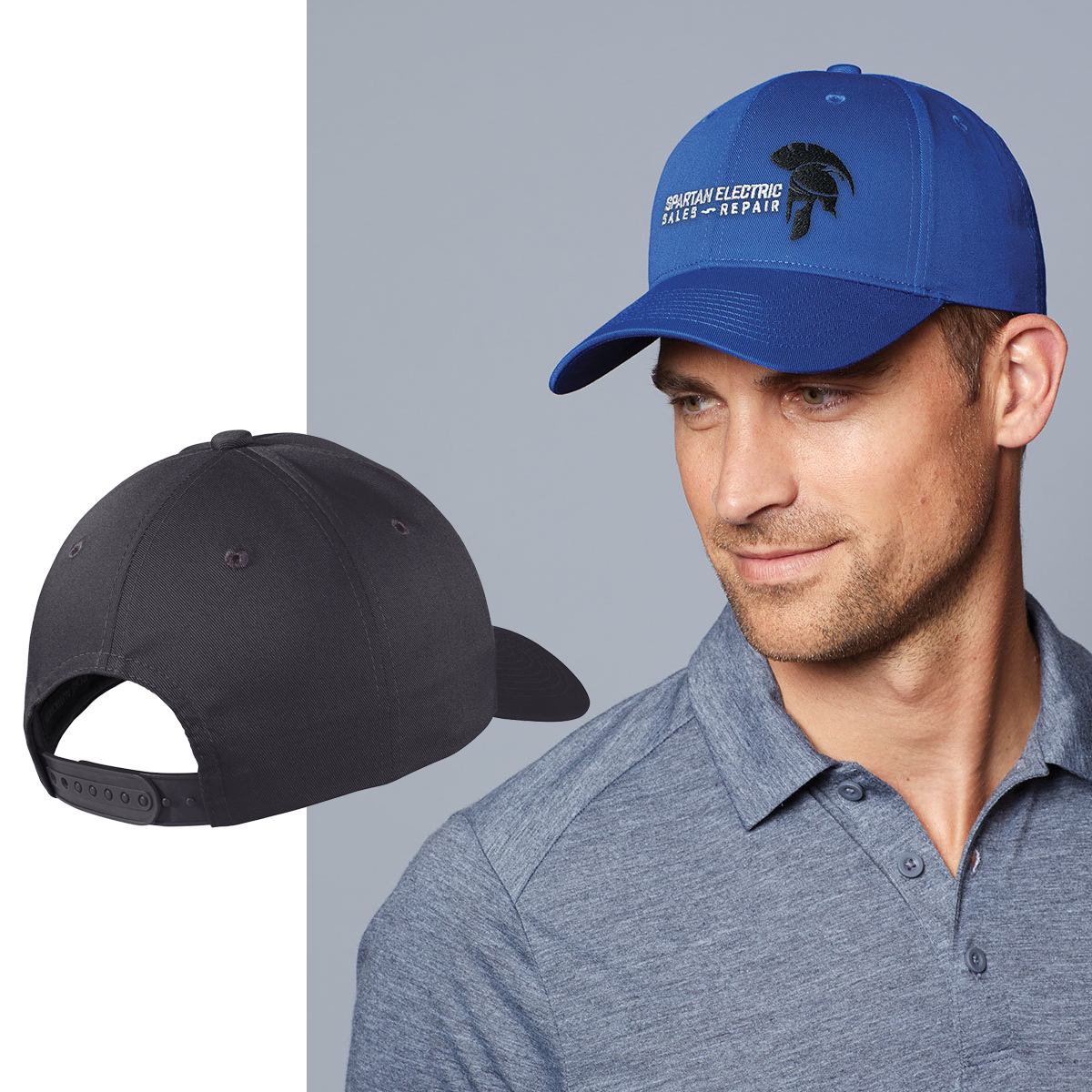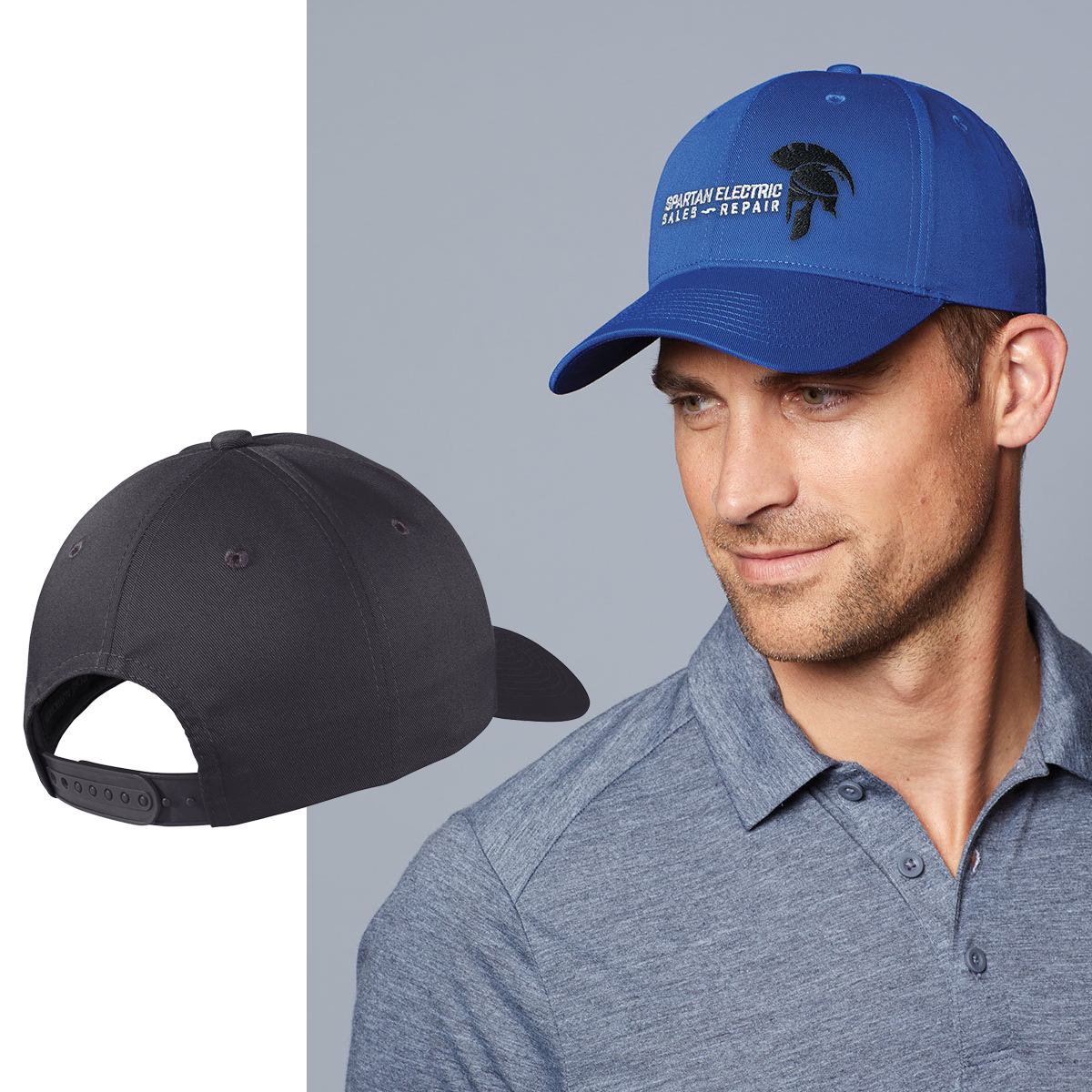 Port Authority Flexfit Cap
Are you looking to make a statement with custom flexfit hats? There's no better way to make your company stand out than with promotional flexfit logo hats featuring your company's embroidered logo. Flexfit trucker hats and classic flexfit caps provide the perfect combination of comfort and style. Whether you need custom flex fit hat no minimum or larger orders, our quality workmanship will make sure your finished product looks amazing. We also offer graphic flexfit hats that are sure to turn heads and grab attention. With so many styles and options available, you can be sure to find the perfect promotional solution for your business. Check out our selection of custom Flexfit hats today and get started designing yours!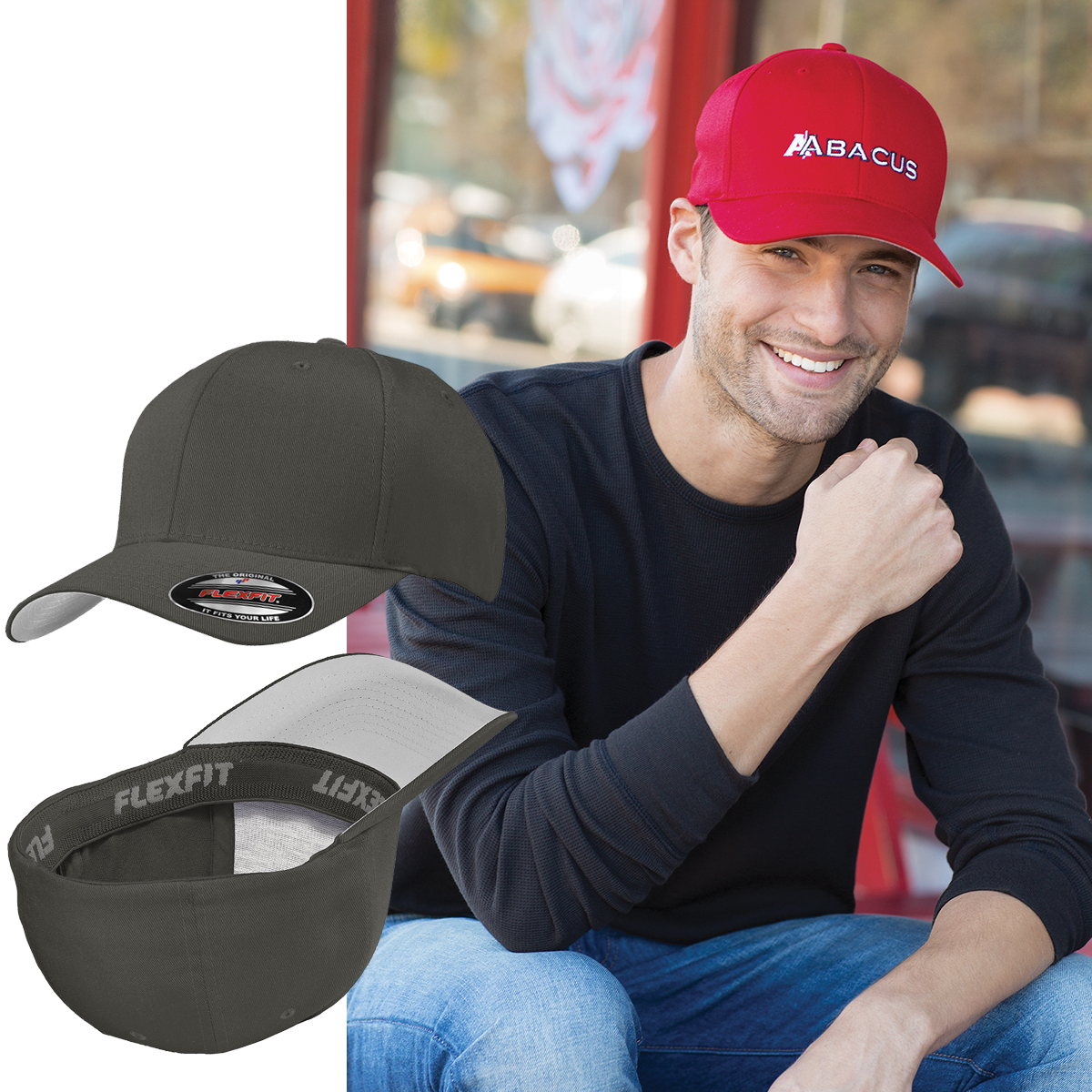 If your business has a uniform, you have a distinct advantage over businesses that do not. Here are four reasons why uniforms are beneficial for companies:
1. They Help Establish Brand Identity
2. They Build Team Spirit
3. They Encourage Professionalism
4. They Can Save You Money in the Long Run
There's no question that custom polo shirts make a great addition to any marketing or branding strategy. Not only are they comfortable and stylish, but they also carry a lot of weight when it comes to conveying a message or establishing an image. So if you're looking for a way to take your marketing efforts up a notch, consider investing in some custom polo shirts. You won't regret it!
Get a quote - Custom Embroidery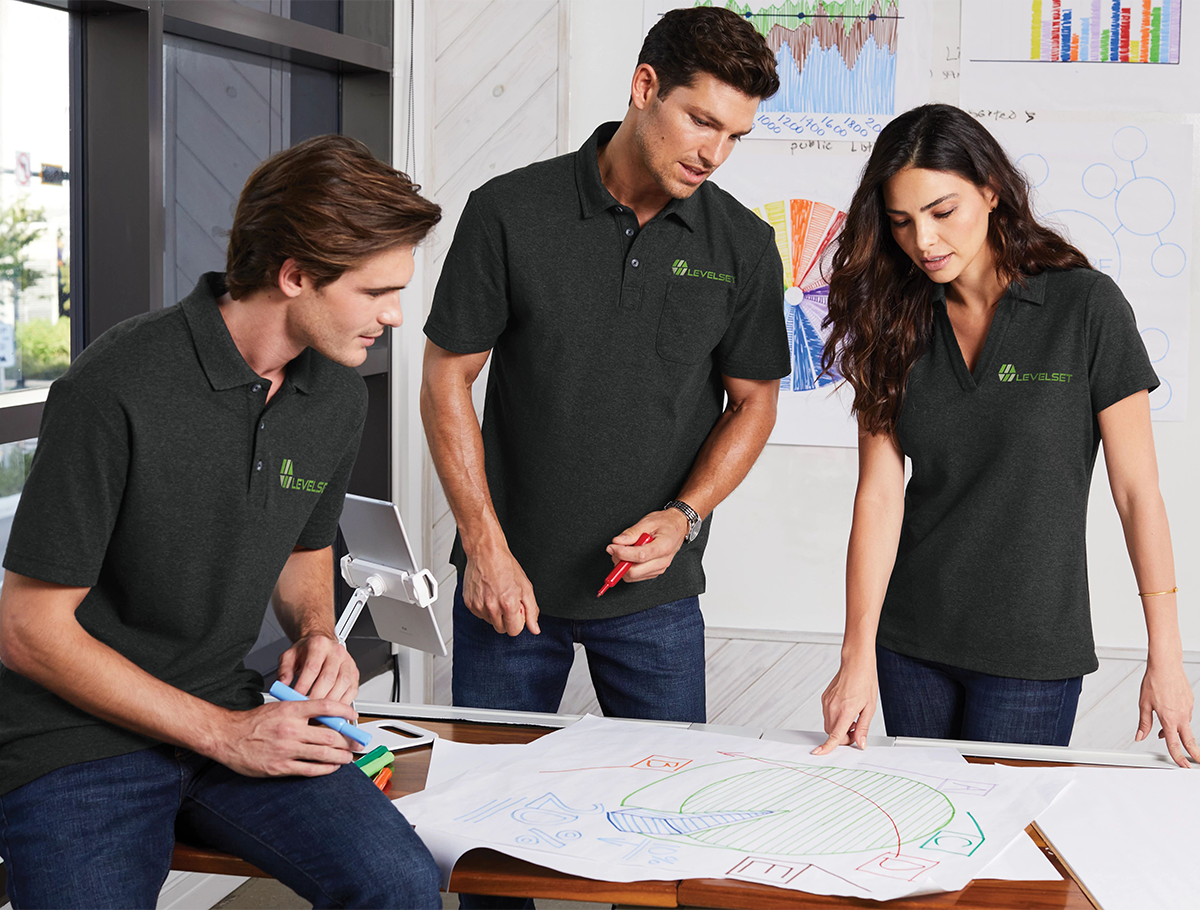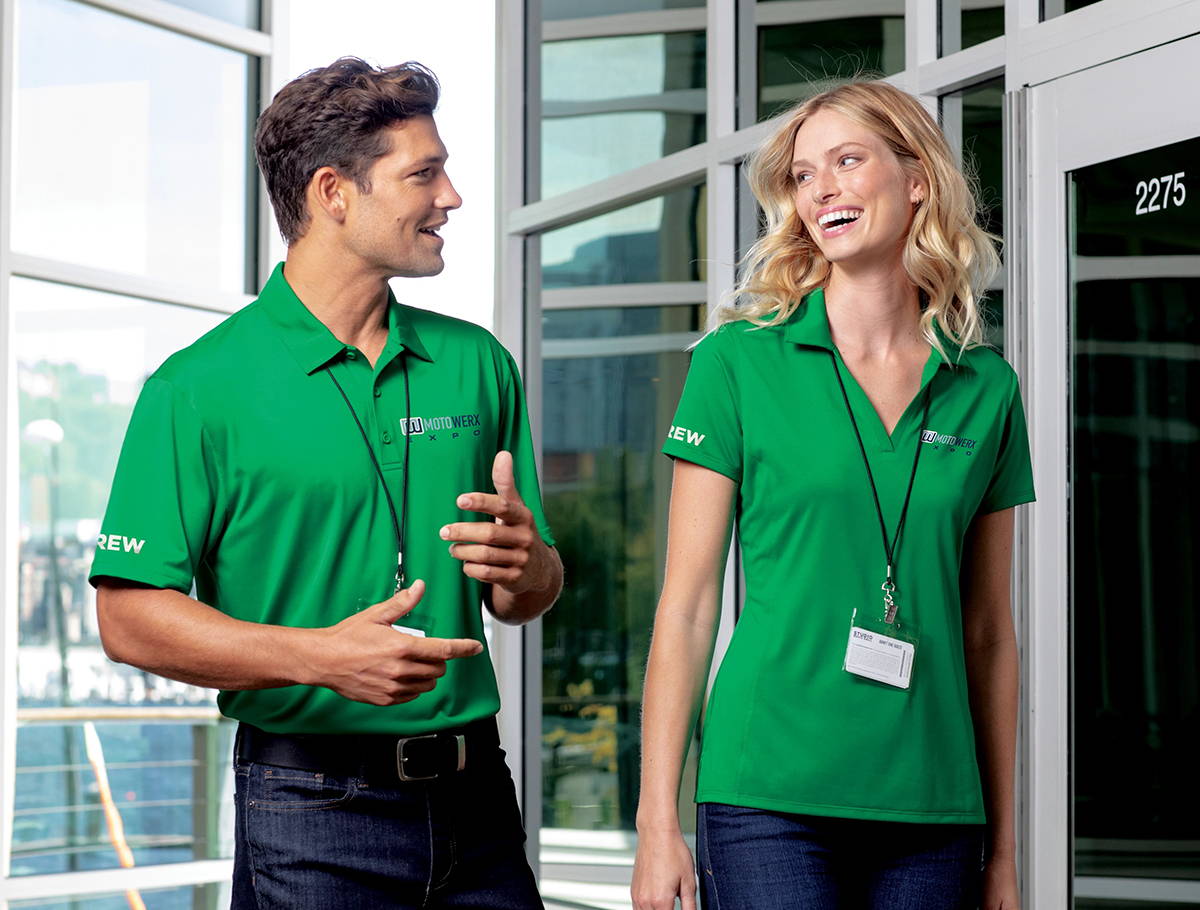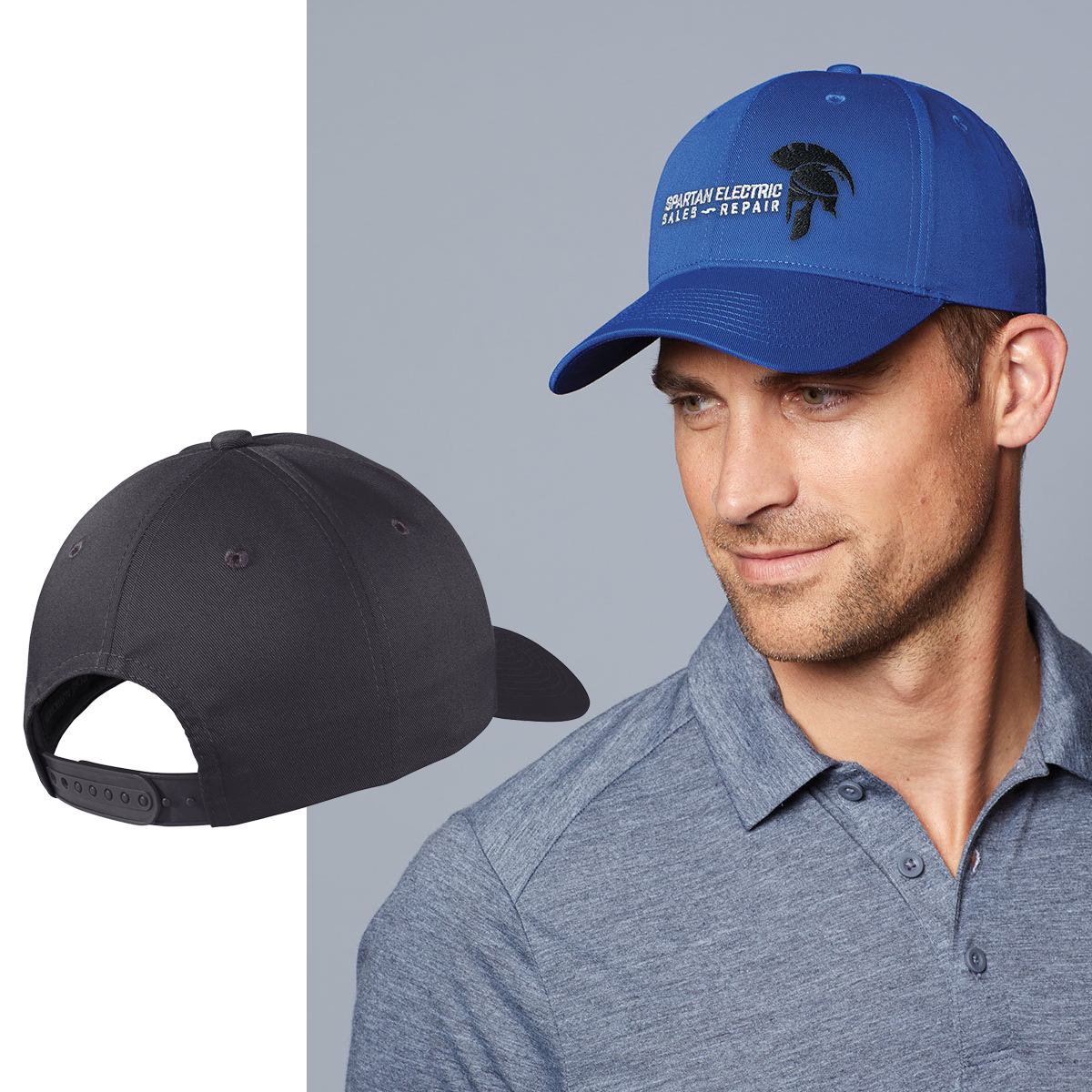 Screen Printed With Your Logo
Looking for custom t-shirts for your company o next event?. At Warehouse Uniform & Embroidery we provide a huge selection of designs and colors so you can choose the perfect t-shirt for your needs, whether they are for work, a special occasion, or just for yourself. We can create high-quality, bright designs that will make your t-shirts stand out with our cutting-edge printing technology. In order to make sure you can afford the t-shirts you need, we also provide quick turnaround times and cheap prices. Warehouse Uniform & Embroidery is the only place to go if you're looking for custom printed t-shirts in the Miami area. Click the button below to get a quote today!
You want to show off your brand logo, but don't want to spend a fortune on traditional advertising.
Our custom embroidered hats are the perfect solution. We offer a wide variety of hat styles and colors, and we can embroider your brand logo onto each hat.
- Promote your business with a branded hat.
- Easily identify your employees or brand ambassadors.
- Feel proud to represent your business.
- Impress your clients with a unique and stylish promotional item.
- Show your team spirit with matching hats.
Got Questions? We've Got You Covered!
Need Custom tees? get a quote on screen printing
How long does an order take to be completed?
After sample is approved and payment is made by the customer, orders are ready in 1-2 weeks. Our team will send an email to notify you as soon as the order is ready.
Will I be able to see sample before production?
When we send a quote we include pictures for your approval. We only start production after we receive customer approval.
Can I see a physical before placing a bulk order?
We stand behind our work but we can also offer physical samples before placing a bulk order. Please contact us at info@wueinc.com and ask for this service.
What is the minimum order?
Our minimum is 12 pieces.
Do you ship orders nationwide?
We do! we offer nationwide shipping with UPS and we provide tracking numbers as soon as the order is shipped.
How do you provide low prices?
We offer competitive prices because all our work is done in our warehouse. Many of companies outsource the embroidery service.
Give us a call or drop by anytime, we endeavour to answer all enquiries within 24 hours on business days. We will be happy to answer your questions.
You are in advanced mode.
You can turn it off in left sidebar. To use advanced options, you will need to enter your own Google Maps API Key.
Get Google API Key